Recipe Development Support for Research Chefs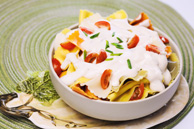 We know you're looking for ways to help your co-packer commercialize the highest quality soups, sauces, and dressings. Grande Bravo® makes it possible.
Grande Bravo functional whey proteins allow you to replace some of the high-cost, high-fat ingredients you're currently using – like cream cheese, cream, butter and milk – while maintaining the rich, creamy texture and flavor patrons are looking for.
Grande Bravo can be used to create delicious menu items like soups, sauces, dips, spreads, dressings and frozen desserts…and, in the process:
Reduce cost
Reduce fat and calories
Maintain or enhance the mouthfeel, texture and flavor
Think of all the ways Grande Bravo could add to your recipe development efforts! These 100% natural whey protein ingredients give you the ability to create lower-fat versions of menu favorites that match the taste and texture of the original, and allow you to reduce ingredient costs of menu items featuring high-fat ingredients.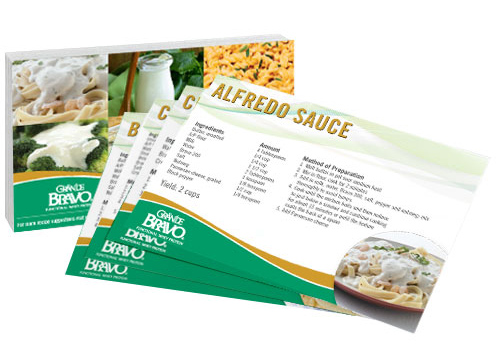 See for yourself how valuable Grande Bravo can be in creating a winning recipe that can be used by your co-packer or manufacturing group to save on ingredient costs and
reduce fat
by downloading free recipe cards for some of the kitchen staples and menu items we
make
possible. Start your download by filling out the form at the left.
If you'd like one of our RCA Certified
Culinary
Scientists to contact you about working with your development team or co-packer to discuss creating a signature menu item customers will love, please call
800-772-3210
.