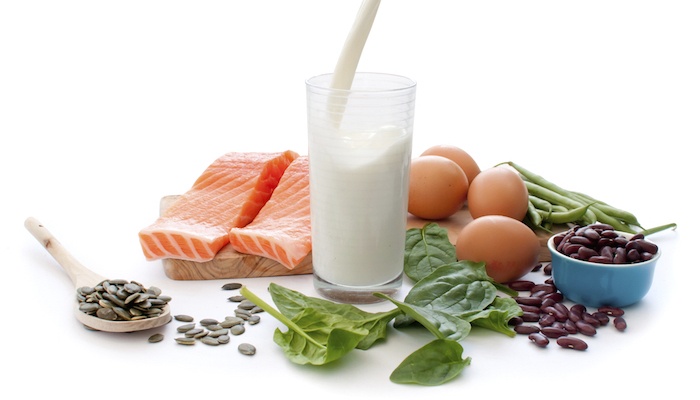 In today's world where anyone can get an answer to a question in 5 seconds by typing it into a search engine, consumers are simply more knowledgeable and better informed than ever before. Especially when it comes to nutrition, today's consumers know all about the benefits of different foods, how those foods affect their bodies, and which foods to eat to have the best impact on their diet. Natural, good-for-you foods and beverages are becoming more and more popular, as consumers learn more about what goes into processed foods and artificial ingredients. That being said, while healthy foods and beverages are seeing an increase in consumption across the board, one particular health food has stood out amongst the crowd. We're talking, of course, about protein.
Protein's Rise to Stardom
Over the past few years, no healthy ingredients or superfoods have gotten quite as much attention as protein has. Since 2004, a growing number of consumers have been trying to include more protein in their diets, with over a quarter of today's consumers saying protein is the main ingredient they look for on a nutrition label. Even for consumers aren't making protein their top priority, however, the majority still understands the importance of protein to a healthy lifestyle, with nearly 80% saying they want more in their diets.
Given the overwhelming demand for protein over the past few years, food and beverage manufacturers have been formulating new protein-packed products across a wide variety of applications. As a matter of fact, when it comes to new product releases today, nearly 4% of all global launches recorded by Innova Market Insights in 2015 used a "high in protein" or "source of protein" positioning, with nearly 8% of products in the dairy sector making those claims. Likewise, as consumers seek out healthy, functional snacks to fit their on-the-go eating habits, 12.8% of snacks launched in the U.S. in 2015 were marketed with a "high in protein" positioning, making dairy and snacks among the fastest growing categories for protein claims, according to Innova.
Innovators of Dairy-Based Food Ingredients™
With high-protein foods being one of the most sought-after nutritional choices of today's consumers, food and beverage manufacturers have an opportunity to create nutritious and functional products that will appeal to a wide audience. At Grande Custom Ingredients Group, we offer a variety of natural whey protein products that can help manufacturers create lowfat, high-protein formulations, while maintaining texture and flavor, and even potentially saving money.
Grande Ultra® Whey Protein Isolate (WPI)
For drink manufacturers that are interested in formulating a more functional beverage, Grande Ultra Whey Protein Isolate is the ideal solution. With Grande Ultra, you can add a nutritious protein boost to your product, without changing its appearance or taste. Made with our patented production process, Grande Ultra WPI is an industry leader in clarity and flavor across a wide pH range—making it the perfect functional ingredient for clear beverages like fruit juices and sports drinks.
Grande WPCrisp® Whey Protein Crisps
Our whey protein crisps deliver a high-quality source of protein and can be seasoned, coated, or mixed with other ingredients for use in snack bars and other products. They're also a great substitute for soy, corn, or rice crisps, and our 60% protein even comes in natural dark cocoa. For food manufacturers looking to add a crunchy protein boost to your nutrition bars, snack mixes, and cereals, Grande WPCrisp is the ideal solution.
To learn more about how our natural whey protein ingredients can help you formulate healthy and innovative products, download our Snack & Nutrition Bar Formulations, or contact our team of food scientists to learn more about how they can improve your current applications.