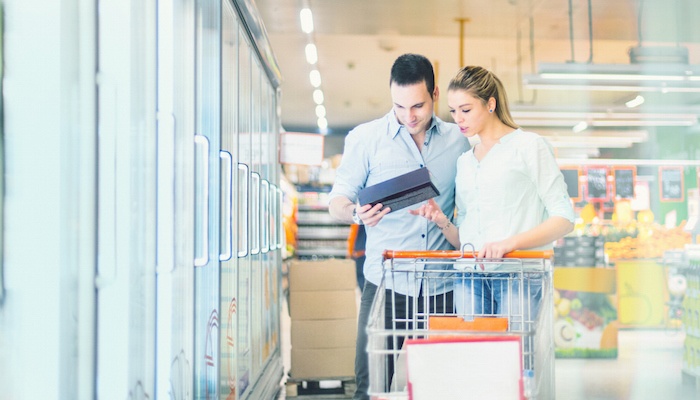 It might be easy to assume that the move toward clean labels, wholesome ingredients and artisanal flavors would equate to more people preparing home-cooked meals from scratch. Consumers, however, now spend less on prepared meals at home than they do on prepackaged meals and dining.
Among those catering to this growing trend are grocery stores in the United States that feature a hot bar or ready-made food section. In fact, some grocery stores have even added "grocerants" where they offer restaurant-quality food in a section of their stores that resembles a restaurant setting. Some of these stores have found the offering to be more profitable than their overall grocery sales.
How can food manufacturers, grocers and convenience stores cater to this growing segment of consumers and ensure freshness and quality?
Convenience is Key
Convenience continues to be the main driver of prepared food products, but consumers are still trying to avoid overly processed foods when possible. As busy consumers look for more on-the-go options, they've increased their demand and reliance on fresh, ready-made foods. As they become more popular, however, it's crucial that convenience doesn't drastically outweigh a product's health benefits.
Consumers are looking for meals that are more nutritious than traditional takeout or old-school dinners from the freezer section, and with more customized choices. Ensuring that packaged foods or those found at a deli or hot bar align with consumer preferences for clean labels and wholesome ingredients is a challenge. Formulators and those preparing meals need to consider many factors:
Limiting the amount of salt, sugar and fat
Food safety and expiration dates
Whether gluten free options or fruits and vegetables need to be included
How the food will stay fresh
Packaging methods
How to reduce food waste from perishable foods
And more
Are Prepared Foods the New Meal Kit?
Grocery stores have the potential to differentiate themselves with their prepared meal offerings. While the freezer aisle and refrigerated sections are obvious areas where retailers can display ready-made products (or those that require minimal preparation at home), the hot bar and deli are where many shoppers are flocking.
As the future of the meal kit market remains uncertain, smaller grocers in particular are poised to stand out with their take-home meals. While they may not be able to compete on price and selection with major chain stores, they're able to find their niche by branching out from mainstream recipes and providing tailored customer service.
While many consumers are looking for healthy and convenient food choices that fit their grab-and-go lifestyles, creating a shelf-stable, ready-made recipe that meets these criteria can present a number of challenges for food manufacturers. For starters, many of today's ready-made recipes are high in fat, calories, and sodium, while also incorporating artificial flavors, preservatives or additives. For example, consumers are increasingly looking for foods that features rich, creamy sauces and umami flavors. Dishes such as Thai curry chicken, cheesy ravioli, chicken alfredo, creamy soups and sides are often found at a hot bar, yet their nutritional value is often questionable.
One reason behind these unhealthy inclusions is that fresh, natural ingredients often have shorter shelf-lives, making them less viable to use in ready-made recipes. In addition, many foods formulated with fresh ingredients do not go through the freeze-thaw process well, which can drastically change the texture and mouthfeel of the product.
How to Use Functional Whey Protein to Create Healthy, Convenient Ready-Made Foods
Food manufacturers can overcome these challenges and create ready-made foods that are both convenient and healthy by using natural, functional whey protein ingredients to help reduce fat, clean up labels, and even enhance the taste and texture of their recipes. For example, Grande Bravo® functional whey protein can be used as a replacement for high-fat, high-calorie dairy products like cream, butter and milk, and it provides consumers with the healthier, natural ingredients they're familiar with, without the short shelf life.
Grande Bravo can match the flavor and texture of your recipes while giving your soups, sauces and fillings the ability to survive multiple freeze-thaw cycles, which helps to ensure that your food will taste just as great as your original formulation. These capabilities are ideal for soups, sauces, dips, dressings, and even frozen desserts, where the consumer may want to save the leftovers for later.
Consumers are actively looking for more healthy ready-made food options, and using natural, functional whey protein can help you meet those demands while also extending shelf-life, reducing high fat and artificial ingredients, and improving texture and mouthfeel. Learn more about how to incorporate functional whey protein ingredients into your recipes without experiencing many of the common formulation fails that persist with commodity whey proteins in our helpful guide below.