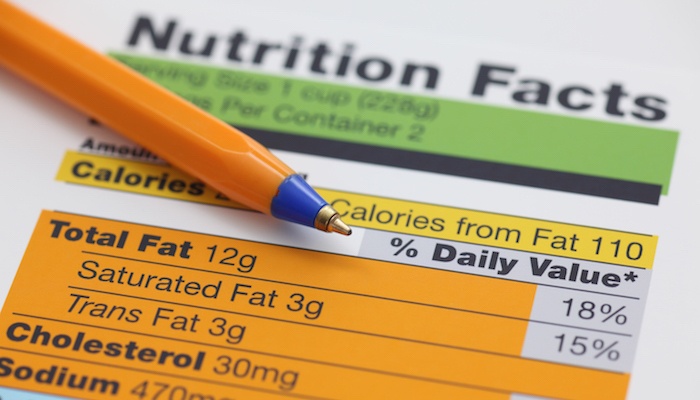 These days, the terms "clean label" and "label transparency" are everywhere. Both are major trends in the food and beverage industry, and both are in high demand by consumers. That said, while the terms are similar, they're also quite different and can add to the confusion caused by today's food labeling. Ironically, both terms are key for earning consumer trust, but they're not interchangeable. To help clear things up, we're here to explain the difference.
Clean Label
According to Go Clean Label™, clean label refers to food products containing natural, familiar, simple ingredients that are easy to recognize, understand, and pronounce, with no artificial ingredients or synthetic chemicals. Today's consumers want healthy, natural, simple foods, and are actively avoiding foods made with chemical modifiers. This is the core of the clean label movement, and food manufacturers are keeping pace by removing artificial ingredients and chemical modifiers from their applications, and replacing them with clean, natural alternatives.
Ingredient Transparency
While clean label refers to a certain type of food, ingredient transparency is something that applies to all foods and beverages. Today's consumers are demanding to know more about the ingredients they're consuming, and they want to know exactly what's in their product, how it was sourced and produced, how it might affect their health, how any animals involved in the process were treated, and more. Being transparent means being open and honest about all the ingredients used in your products (whether or not they qualify as "clean"), and letting consumers know how that impacts them.
Being totally transparent with the ingredients used in a formulation and making clean labeling a priority are two things food manufacturers should strive for. To achieve those goals, choosing a supplier who values the same things and follows a strict chain of custody is key. At Grande Custom Ingredients Group, we know how important these initiatives are and we take great pride in producing our natural whey protein products the right way. Here's a step-by-step overview of our production process:
To learn more about the latest trends that are impacting the food and beverage industries today, take a look at our infographic by clicking the button below!