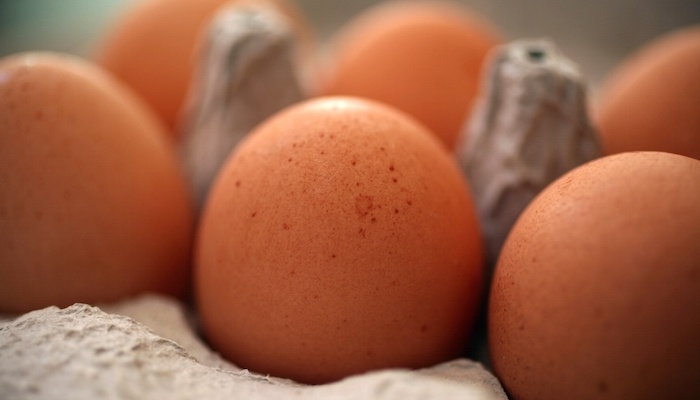 Cage-free eggs: they're becoming a staple on restaurant menus and, gradually, in the ingredient decks of a variety of grocery products. Why? Because activists – and the general public – have made it almost impossible for retailers and food manufacturers to provide anything but cage-free eggs.

In recent years, the American Humane Society (AHS) and other animal welfare groups have put focus on the environments used to raise hens. The AHS reports that with less than 70 square inches of space on average, hens raised in cages are the most intensively confined animals in agribusiness.

Enter a pretty passionate call for food manufacturers and restaurant chains to do their part and eliminate the use of cages to raise hens and chicks. This movement, while undeniably a positive step toward animal welfare, comes with a price. An article by lancasteronline.com showed that going cage-free means first that farmers must learn entirely new practices, then choose to either renovate their barns to accommodate this new approach (at a cost of about $30 per bird) or build new ones (at a cost of about $40 a bird). Today (November, 2016), the average retail price for a dozen Grade A large eggs is $1.02 versus $2.75 for cage-free eggs, according to the USDA which continues to fluctuate.
Is It Just a Fad?
The simple answer is "probably not." Major restaurant brands are flocking to the cage-free movement, with McDonald's, IHOP, Applebee's, Burger King, and Tim Horton's and many others switching to 100% cage-free eggs by 2025. This list of chains and other outlets aiming for 100% cage-free status goes on and on and includes Starbuck's, Chipotle, Red Robin, TGIFriday's, Cheesecake Factory, Cracker Barrel – even Walmart is going cage-free!
You don't want to be behind the eight ball in a movement like this, but can you afford to put cage-free eggs into your products? Consumers will be looking more closely at labels as this movement gains momentum, and they'll be looking at prices, too.
Is there a cost saving alternative?
Fortunately, there's a practical solution that solves both "goodwill" and cost issues that using cage-free eggs causes: whey protein. Grande Bravo® functional whey proteins are being used today to replace eggs in a variety of applications as a way to help reduce and stabilize food costs, improve shelf life, reduce fat and calories, and, in many cases, actually improve the texture of the finished product. Some of the applications Grande Bravo is being used in include:
Muffins
Cookies
Mayo
Baked goods, like sponge cake and Danish
Sauces, to replace eggs as a thickener
Because Grande Bravo binds water, its viscosity and gelation properties are similar to that of eggs, though formulations do need to be adjusted for the removal of eggs. Recently a bakery replaced egg in a cookie formulation with whey protein. By doing so they were able to stabilize raw material prices for the long term rather than exposing themselves to market volatility.
With consumers growing more aware of the cage-free egg movement and the reasons for it, food manufacturers can expect this to be a long-term, mainstream sea change in the way products are sourced and made. The sooner formulations are changed to reflect consumer preferences for cage-free eggs the sooner the manufacturers taking advantage of practical options will be to differentiate themselves – without the added cost of these new eggs.
Want to talk about how you can replace what's expected to be costly eggs in your formulations? Our food scientists are eager to help you take advantage of our innovative products as you look to satisfy consumer demands!