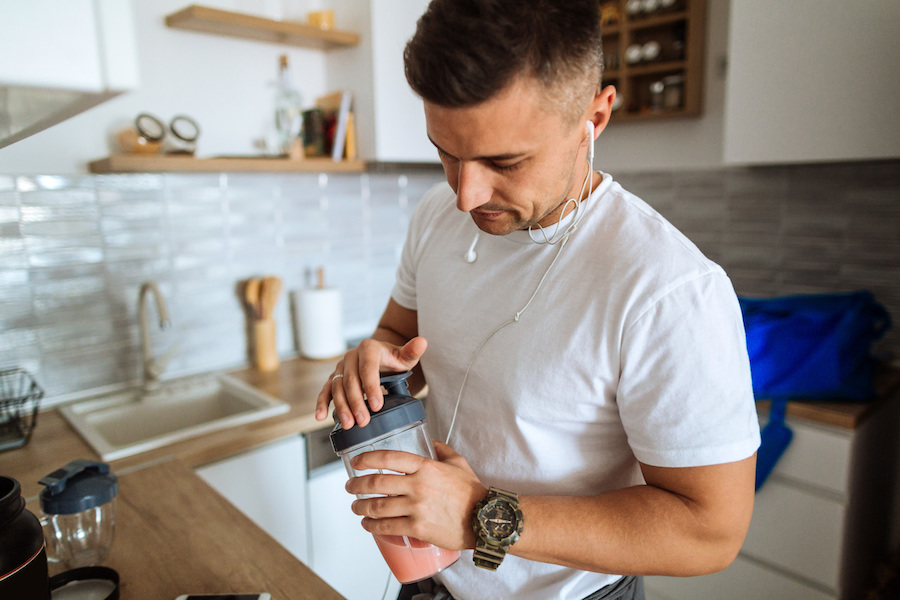 If you believe all the marketing hype, you'd think that plant-based proteins have overtaken the global food and beverage industry. Producers of plant-based proteins have been trying to unseat whey protein powder from its throne as the leader in sports nutrition and ready-to-drink (RTD) protein shakes and beverages for several years now.
While plant-based proteins have certainly grown in popularity, its use in nutritional beverages and other applications still pales in comparison to whey protein.
Indeed, the global plant-based protein market is projected to experience about 7% CAGR over the next few years, but what's often overlooked is the even higher projected growth rate of the whey protein market at 9% CAGR projected by many researchers.
Wait, what? The truth is, whey protein is preferred by most consumers, especially those following popular diet trends like Keto and others. This double take is leading many food and beverage manufacturers to rethink their approach to using more expensive protein alternatives in their formulations.
Is it time to return to whey protein? Consider the following reasons many in the food industry are saying yes.
Preferred Viscosity & Flavor
The most popular form of whey protein used in sports nutrition is whey protein isolate (WPI). To the average consumer, WPI used to bring visions of bodybuilders downing protein shakes. Today, consumers and food formulators understand its use beyond tubs of loose protein powder supplements and leverage its nutritional properties in broader applications.
The clear protein beverage market is among them, growing exponentially in recent years. A challenge among formulators has been creating these shelf-stable products without turbidity or sedimentation forming over time. Such was a common problem among commodity whey protein ingredients, but premium dairy products such as Grande Ultra® WPI have helped to eliminate these issues. Plant proteins struggle to eliminate turbidity and maintain clean flavors, tending to have earthy notes that conflict with many flavor profiles.
On the other spectrum are creamy RTD protein beverages, from cold brew coffee to prepackaged meal replacement shakes to tea with a splash of "cream." To appeal to consumers, these high-protein favorites need to feature clean labels, a long shelf life and remain free of gritty textures or off flavors. Of course, traditional protein bars leverage the clean flavors and high protein content found in whey protein, whether in powder form or crunchy crisps.
Better Nutrition
Whey proteins have long been regarded as the best source of protein for nutritional beverages and high-protein foods for good reason. Unlike its plant-based counterparts, whey protein is a complete protein source containing all nine essential amino acids. It aids in muscle recovery, strength building, heart health and has even been shown to reduce symptoms of liver disease.
With very few exceptions for vegan consumers or those with certain food intolerances, whey protein has better digestibility and bioavailability than most plant-based products, resulting in fewer stomach problems and less gas and bloating.
Formulators who consider plant-based proteins also need to insist on independent lab testing for heavy metals. One study by the Clean Label Project found that 75% of the leading plant-based protein powders contained measurable levels of lead, with those certified as organic actually testing two times higher for lead and other toxins like cadmium and arsenic.
Price
The tables often turn when food and beverage manufacturers weigh the benefits of whey protein vs. plant-based proteins. When they also add in the fact that whey protein costs less, the choice becomes crystal clear.
Whey protein is a sustainable, bountiful and price stable ingredient derived from the age-old cheesemaking process. It doesn't experience price volatility like many other protein sources and complies with clean label initiatives. Not only is whey protein better when it comes to nutrition, functionality, flavor and versatility, it's better for your bottom line, too.
Have plant-based proteins had their day? Maybe not yet, but one thing is for certain...the whey protein market is strong and growing, and will continue to do so for many years to come.
To see how Grande Ultra WPI stacks up against leading competitors, check out our comparison study. When looking for whey protein concentrates for use in your beverages, protein bars, soups, sauces, dressings, baked goods, fillings and other applications, insist on Grande Custom Ingredients Group's full line of all-natural whey protein ingredients.
Request a sample today and connect with our food science experts to discuss how Grande Ultra WPI and other functional whey protein concentrates can be incorporated into your formulations and food systems.