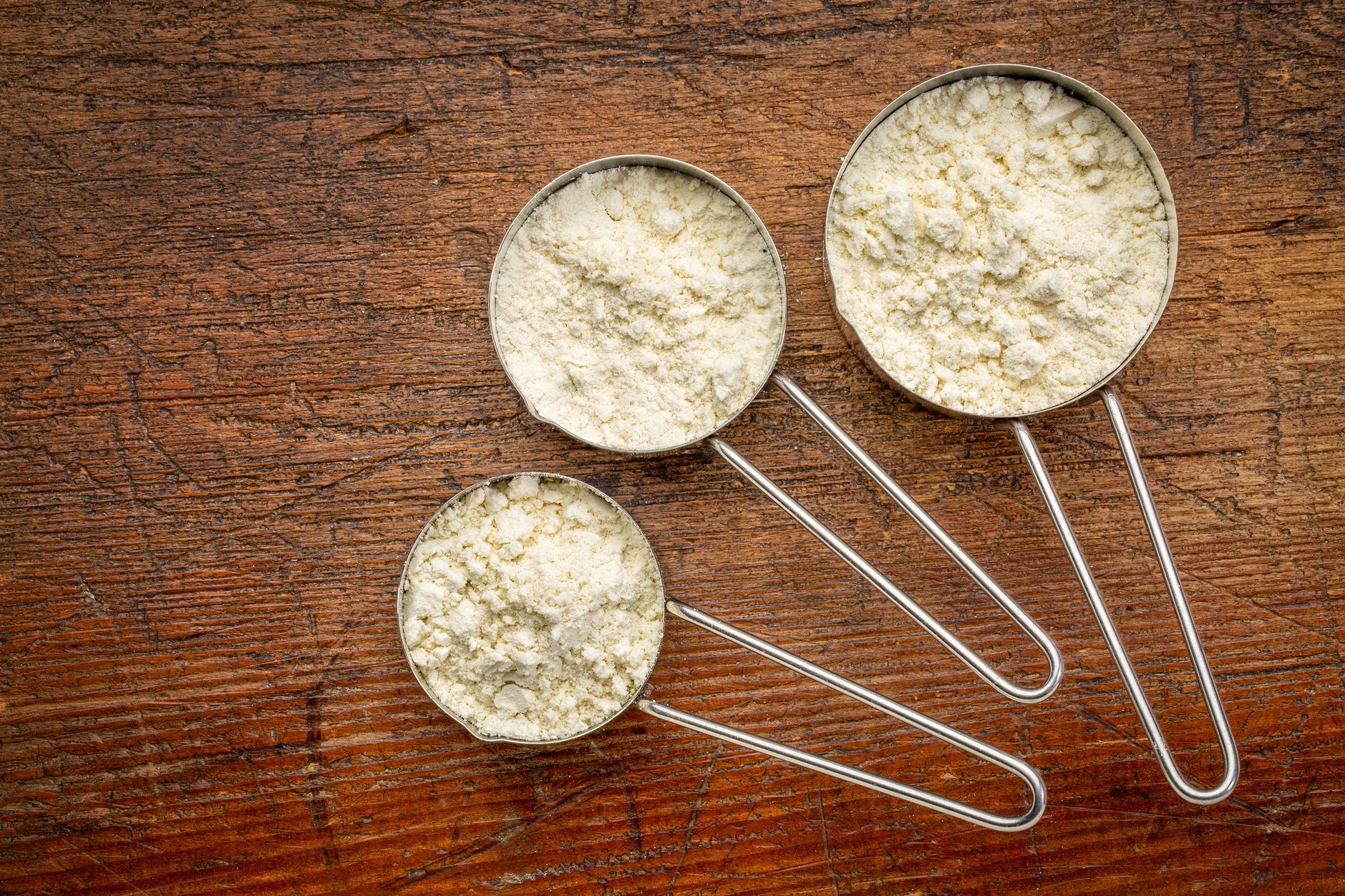 Unlike some food trends of the past, the trend toward all-natural food products has some serious staying power and shows no signs of slowing. According to a Nielsen survey, 88 percent of consumers are willing to pay more for healthier foods. And more than 60% of consumers think that healthfulness has an impact on the way they buy food and drinks according to the 2017 Food and Health survey.
For many, however, the definition of "natural" varies widely, with some consumers being satisfied if they can simply pronounce the ingredients listed on food labels.

The FDA has yet to implement any hard and fast rules for labeling a food as natural, other than ensuring there are no artificial or synthetic ingredients. The guidelines fail to address the production, processing or manufacturing methods of natural products. Consumers are left to make their own assumptions. Unfortunately, this ambiguity has led to misperceptions about whether some ingredients are, in fact, natural—including whey protein concentrate.
We hope to clear up some of the confusion by answering a few frequently asked questions.
1. How is Whey Protein Concentrate Made?
Whey is an ingredient created during the cheesemaking process and is a completely natural ingredient. The raw material in whey-based ingredients is milk. After it's tested at the dairy farm to make sure it's free of any antibiotics or impurities, it's hauled to a cheese production facility where it goes through another round of tests and is properly pasteurized to ensure safety.
During the cheesemaking process, the curd is physically separated from the whey. The curd is made into cheese while the whey is drained, clarified and sent to the whey production area of the facility. After another round of testing and pasteurization, the water is removed and the product is filtered using a proprietary process to separate the protein from the other materials in whey, including lactose and minerals. Once the product is concentrated it is spray dried and packaged into bags. Grande's chain of custody guarantees a safe, secure and consistent product each and every day.
2. Is Whey Protein Concentrate Really Natural?
Because whey protein is a concentrate, a segment of consumers may consider it a processed food. However, it is not chemically modified. Much like other natural processed concentrated food products (frozen juices, tomato paste, granulated sugar, etc.), whey protein concentrate also is truly all-natural, and manufacturers can tout it as such.
In fact, it serves well at replacing many non-natural fillers and can impact the nutritional value of many applications. Manufacturers and consumers can be assured that Grande Bravo® Functional Whey Protein is made with fresh, natural ingredients using only a natural production process, with zero chemicals, additives, artificial colors or preservatives.
3. How is Whey Protein Concentrate Used?
Whey protein concentrate is a natural solution that can be used to replace more expensive and less shelf-stable ingredients such as cheese, cream and eggs. Some examples of its applications include soups, sauces, bakery goods, frozen desserts, reduced fat and low calorie foods, and more. The taste, texture and mouthfeel of the original application are not compromised, and often even improved upon from the original recipe. This is crucial to a product's success because, while consumers are demanding more natural ingredients and willing to pay a premium, they're not willing to sacrifice a savory and satisfying sensory experience.
4. Is Whey Protein Concentrate Right For My Application?
If you're looking to clean up your labels and promote the improved ingredient aspect of your products to better align with consumer demand without compromising the taste and texture they love, it's time to look into the possibilities of substituting some of your costly or artificial ingredients with all-natural alternatives such as whey protein concentrate.
Brands continue to look for ways to improve their nutrition labels without straying too far from the product consumers fell in love with in the first place. It's not a matter of simply replacing artificial ingredients with natural substitutes. There are many formulation challenges that need to be considered. Our team of experienced food scientists will work with you to address these challenges and customize a formulation to meet your needs.
To learn more about how food manufacturers clean up their labels with our all-natural whey protein concentrate, view our helpful "How Whey Protein Helps Food & Beverage Manufacturers Clean Up Their Labels" ebook.