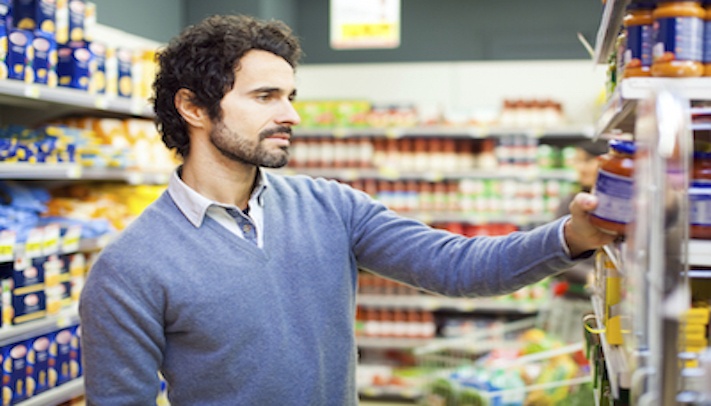 When purchasing food and beverage products, the pursuit of health shapes consumers' attitudes and buying behaviors. It begs the question: Is your snack food making enough health claims on its food packaging and labels? It could be the difference that helps your products stand out on grocery store shelves.
Today's consumers look for foods that are low in sugar, calories and saturated fat, or feature natural ingredients. In fact, all-natural is the #1 sought-after health claim, with low sugar following in stride. It's crucial that manufacturers use health call-outs like "all natural," "50% less sugar" or "10g of protein" on their products' packaging to attract consumers and boost sales.
As consumers seek out functional snacks to fit their on-the-go healthy diets, these packaging claims can be used to attract a certain demographic, highlight a certain product feature or function, and position your snack foods as the superior product.
Maximizing Health Call-Out Effectiveness
It should come as no surprise to the snacking industry that products that make health call-outs on their packaging typically generate more sales than those that don't.
However, health claims on packaging are most effective when included on products that are already perceived as healthy. Consumers are already aware of the general health benefits of better-for-you products, and call-outs help highlight a particular benefit or feature consumers are looking for.
For example, one granola bar might advertise its protein content to capture the attention of the fitness audience, whereas another granola bar might promote its fiber content for those who want to improve their digestive health. As consumers look for the best available health food options to fit their needs, prominently displaying your health call-out on your packaging can help highlight your advantage and draw consumers to your product.
Whey Protein's Superfood Status Can Boost Health Claims
Manufacturers that want to promote health call-outs on their product packaging have relied on whey protein as a natural and sustainable ingredient for years. As a recognizable and trusted ingredient, whey protein provides many anti-aging health benefits to attract consumers, while also enhancing flavors, improving texture and solving shelf-life and handling issues.
Despite an onslaught of plant-based proteins on the market, whey protein still reigns as the highest quality source of natural protein available. This superfood offers all the typical benefits of protein (increased muscle, bone strength, reduced risk of heart disease and stroke, satiety, etc.), while also providing the best source for branched chain amino acids, with a protein digestibility-corrected amino acid score (PDCAAS) higher than any other natural protein source.
Here is a nutritional comparison of whey protein vs. plant-based protein and casein protein sources:

What's often appreciated is whey protein's economical benefits for food manufacturers and, ultimately, the end consumer. Typically, whey protein ingredients have a much more sustainable supply chain and minimal processing requirements, making it more cost-effective than other protein alternatives.
Types of Whey Protein Powders
Food manufacturers are familiar with the numerous types of whey protein ingredients that are suitable for various applications — from soups, sauces and spreads to the more commonly thought of protein supplements used by fitness enthusiasts. Each form of whey protein has its own unique nutrient content claims and benefits.
Here are examples of several natural whey protein products that can be used to enhance the protein content in your snack products, giving you more ammunition to add to your list of health call-outs on snack packaging and nutritional labels.
Grande WPCrisp® Whey Protein Crisp
If you're looking to add a crunchy protein boost to your cereal, granola, snack mix, or nutrition bar, Grande WPCrisp is an ideal solution. Formulated to deliver a superior blend of nutrition, flavor and texture, these versatile crisps can be seasoned, coated or mixed with other healthy ingredients, and can be used in combination with or to replace soy, corn and rice crisps. Their clean, neutral flavor complements the taste of your application's primary ingredients. Grande WPCrisp is available in 60 and 70% protein levels, with 60% protein also available in natural dark cocoa.
Grande Primo™ Dried Yogurt and Cultured Dairy Products
For manufacturers looking to add a protein-packed yogurt coating to their snack bars and snack mixes, or to create a rich and flavorful yogurt smoothie, Grande Primo offers the authentic yogurt flavor and the creamy texture that consumers crave. It's available in regular and Greek yogurt versions, and is a cost-effective and convenient alternative to fresh yogurt. Our Y100 formulation even meets the Code of Federal Regulations (CFR) for yogurt prior to drying. Plus, there's no concern over the shelf-life or handling issues that accompany fresh yogurt.
Grande Ultra® Whey Protein Isolate
The increased consumer demand for meal replacement shakes and high-protein sports drinks has been astounding. Many consumers with active lifestyles prefer the thirst-quenching satisfaction of a beverage as their go-to snack or post-workout boost. Grande Ultra Whey protein isolate (WPI) is perhaps the most familiar form of whey ingredient, packing higher protein levels and the ability to eliminate turbidity in clear beverages across a wide pH range.
Learn more about how our all-natural whey protein concentrate ingredients can help improve your food and beverage snack applications. Download our ebook on how to Clean Up Labels With Whey Protein for more information, or contact our food scientist experts.