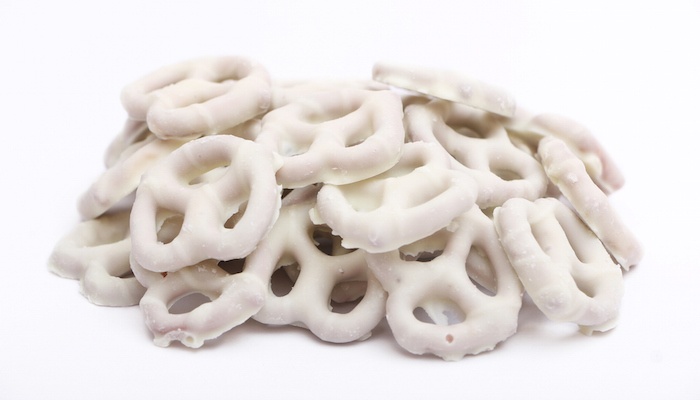 Health-conscious consumers jumped aboard the Greek yogurt craze by the millions in the last 10 years. In fact, it was listed as one of the top food trends that "defined the decade," and sales continue to remain strong. The U.S. yogurt market topped $7 billion last year, with Greek yogurt making up more than half of those sales.
In response to consumer demands, manufacturers have included it in a wide variety of applications such as ice cream, smoothies, desserts, dips, coatings, spreads and sauces. It's also used by home chefs as a replacement in recipes for higher fat dairy such as sour cream, cheese and more.
Nutritional Benefits of Greek Yogurt
The health benefits of Greek yogurt are highly recognized by the medical community and consumers alike. While all yogurt contains calcium, potassium, vitamins, protein and other important nutrients, its Greek version is lower in lactose and has twice the amount of protein of regular yogurt, making it appealing for those who follow many of the latest trending diets.
Many fitness and health enthusiasts consume Greek yogurt as a quick post-workout snack because of its high protein content that aids in muscle recovery. It is also shown to help boost metabolism, lower blood pressure, improve bone health and promote satiety. Some studies even suggest that it may help keep the common cold at bay. It's no wonder it's been touted as a superfood.
Unlike some health foods that may be appealing for their nutritional benefits but are lacking in the flavor department, Greek yogurt features a tart, robust flavor that is appealing to consumers of all ages, demographics and fitness levels. It's even broken into the frozen dessert market with high-protein frozen yogurt.
Dried Greek Yogurt Powder Expands Food Manufacturing Opportunities
Some food manufacturers want to reap the benefits of offering products containing this Superfood but have struggled to effectively include it in their products due to its short shelf life, storage requirements, refrigeration considerations, risk of contamination and required permits.
Dried Greek yogurt products solve each of these challenges. Food and beverage manufacturers can easily add clean-label Greek yogurt to their labeling—along with many of its nutritional benefits—without having to deal with the drawbacks of handling fresh yogurt products. This means reduced waste, costs and inventory control headaches.
RELATED CASE STUDY: How One Company Improved Its High-Protein Dry Mix Beverage with Dried Greek Yogurt Powder
Our dried Greek yogurt powder, Grande Primo™ G60 has the same distinct, authentic flavor as its fresh counterpart and meets the Code of Federal Regulations (CFR) for nonfat yogurt prior to drying. It also complies with all-natural, clean-label initiatives because of its sustainably sourced strict chain of custody and no-fuss production process that is void of any chemical modifications.
Some of the wide range of applications it can be used in include:

Sports & Nutritional Beverage Mixes — Ready-to-drink or powdered
Dips & Salad Dressings — Refrigerated and shelf-stable
Nutrition Bars & Snacks — In coatings and to add flavor
Fillings — For bakery, pastries and other stuffed delights
Cereal — Pack more protein in with whole grains
Frozen Novelties — Frozen yogurt, fruit and yogurt bars, ice cream sandwiches, etc.
Learn how our all-natural, dried yogurt dairy products, including Grande Primo™ G60 dried Greek yogurt powder with its tart, robust yogurt flavor and higher protein content, can enhance and propel your food products and manufacturing capabilities. Download our Guide to Reformulating With Greek Yogurt by clicking the button below to understand the possibilities. Then, reach out with any questions for our food scientists.