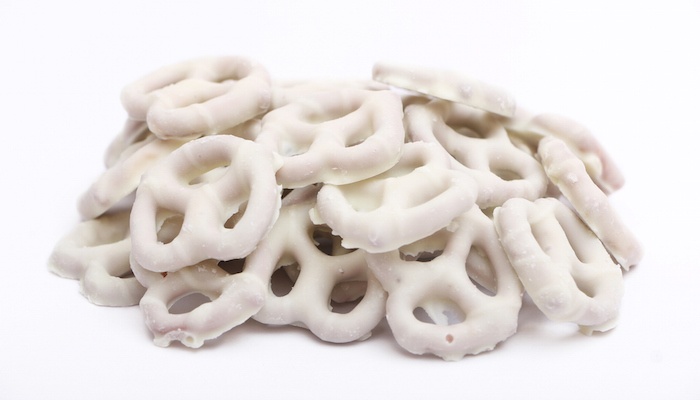 Health-conscious consumers jumped aboard the Greek yogurt craze by the millions in the last decade. In fact, the global Greek yogurt market is expected to reach $7.6 billion in sales by 2023, with a 7.6% CAGR.
While all yogurt contains calcium, potassium, protein and other important nutrients, Greek yogurt is lower in lactose and has twice the amount of protein of regular yogurt.
The benefits of Greek yogurt are recognized by the medical community and consumers alike. In response, manufacturers have included it in a wide variety of applications such as ice cream, smoothies, desserts, dips, coatings, spreads and sauces. It's also used by home chefs as a replacement in recipes for higher fat dairy such as sour cream, cheese and more.
Dried Greek Yogurt Powder Expands Food Manufacturing Opportunities
Some food manufacturers want to reap the benefits of offering products containing Greek yogurt but have struggled to effectively include it in their products due to its short shelf life, storage and refrigeration considerations, risk of contamination and required permits.
Dried Greek yogurt products solve each of these problems. Now, food and beverage manufacturers can add Greek yogurt to their labeling—along with many of its nutritional benefits—without having to deal with the drawbacks of handling fresh yogurt products.



Our dried Greek yogurt powder, Grande Primo™ G60 has the same distinct, authentic flavor as its fresh counterpart and meets the Code of Federal Regulations (CFR) for nonfat yogurt prior to drying.
Some of the applications it can be used in include:
Sports & Nutrition Beverages — Ready-to-drink or powdered
Dips & Dressings — Refrigerated and shelf-stable
Nutritional & Snack Bars — In coatings and to add flavor
Fillings — For bakery, pastries and other stuffed delights
Cereal — Pack more protein in with whole grains
Frozen Novelties — Frozen yogurt, fruit and yogurt bars, ice cream sandwiches, etc.
Learn how our dried yogurt products, including Grande Primo™ G60 dried Greek yogurt powder with its tart, robust yogurt flavor and higher protein content, can enhance and propel your food manufacturing capabilities. Download our Grande Primo™ Product Sheet by clicking the button below.