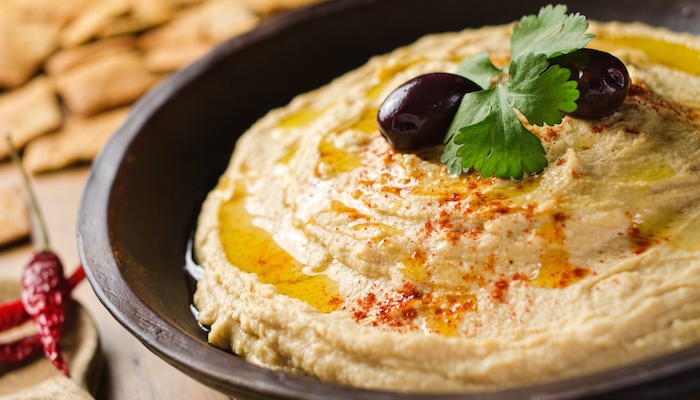 Yogurt has long been a go-to ingredient in the food and beverage industry. The consumption of yogurt in the United States has consistently grown year over year. It is expected to continue doing so at a forecasted rate of 3.14% CAGR through 2026 in North America, reaching nearly $17 billion.
Capitalizing on continuing consumer demand is both popular and challenging for food companies. It's popular because including the word "yogurt" on a label implies certain health benefits that appeal to consumers. It's also challenging because using fresh yogurt introduces many complications including special permitting, a limited shelf life and increased risks of product contamination.
RELATED: How is Dried Yogurt Powder Made? Watch the Video!
Dried Yogurt in Formulations Expands Possibilities
Many in the food and beverage industry have found a solution by using authentic dried yogurt powder. Dried yogurt is an extremely versatile version of whey protein that offers unique product properties that benefit manufacturers and consumers alike. The use of dried yogurt in formulations has revolutionized several food product categories including yogurt dips, dressings, bakery, beverages and soups.
However, in the trends-driven food industry, manufacturing companies are using dried yogurt powder for other innovative yogurt solutions and applications, including these seven product categories.
1. Hummus
When the recipe is made with Greek yogurt, the fat content in hummus can be cut in half and calories can be reduced by almost a third. Maintaining taste and texture is a value-add in itself, and using dried Greek yogurt powder increases shelf stability, making this popular dip even more appealing.
Hummus is a rapidly growing market and is a staple in the popular Mediterranean diet. It caters to consumer snacking trends and boasts many health benefits, including lowering cholesterol, supporting bone health, reducing blood sugar and much more. By adding dried yogurt which contains protein, calcium and many vitamins and minerals, the health benefits are magnified.
2. Children's Meals
The benefits of yogurt in children's diets are well recognized. In fact, many school districts are altering their school lunch programs by incorporating yogurt as a meat alternative to boost nutrition and provide lean protein for students.
As soon as most children can eat solid foods, parents are encouraged to feed them yogurt to promote their growing bodies and help build strong bones. Using yogurt as an ingredient helps create a creamy consistency and flavor that children love while offering healthy parental food choices. By incorporating dried yogurt, food manufacturers can be assured they're also simultaneously minimizing food safety and contamination concerns that live cultures may raise.
3. Frozen and Drinkable Yogurt
A rich, creamy consistency is imperative in frozen and drinkable yogurt products, which are experiencing a surge in popularity. Those containing dried yogurt powder behave in much the same way as those using active cultures. In a taste test, formulations containing mildly flavored dried yogurt powder were preferred in beverage applications due to its mild taste and more natural dairy aroma.
The drinkable yogurt market in particular is expected to register nearly 5% CAGR through 2025. This growth is partially being driven by consumers who continue to look for healthy products they can consume on-the-go. Greek yogurt, in particular, is topping the list of consumer beverage trends with its added tang and higher protein levels. Much like trending ice cream products, traditional frozen yogurt continues to remain a part of consumer eating habits as well.
RELATED: How a Manufacturer Used Yogurt Powder to Boost Protein in a Beverage
4. Gourmet Desserts and Entrees
Even though consumers are becoming more health-conscious, they're not afraid to indulge once in a while. When they do, however, they want those experiences to be over the top in flavor and decadence. This is especially true among Gen Xers and Millennials who are driving the demand for unique flavors and formulations.
Gourmet desserts and entrees are perennial consumer favorites. Using dried yogurt powder provides bakers and chefs with a convenient way to incorporate a tangy yogurt flavor profile in novel and sometimes unexpected ways. The sweetness that is typically associated with desserts is being tempered, and tart and tangy are more highly desired, making dried yogurt an ideal choice.
5. Cereal Add-ins
Unfortunately, the associated health claims of many breakfast cereals are often negated due to high amounts of sugar. Claims on cereal packaging often tout "low-fat" and "whole-grain." However, the first ingredient on the label is often refined grains and sugar, which have fallen out of favor with many discerning consumers.
Innovative cereal brands have incorporated yogurt-covered granola clusters and dried yogurt bites into their products. Cereal manufacturers can improve formulations and expand better-for-you cereal benefits with yogurt powders and adopt yogurt's nutritive protein and calcium, not to mention yogurt's reputation as a healthy choice. Because dried yogurt powder is a natural ingredient, it can also appeal to clean label consumer preferences.
6. Meal Replacement Bars
Commonly associated with physical fitness and weight loss, meal replacement bars and protein bars are a typical go-to post-workout snack. Dried yogurt powder is a good ingredient fit since it delivers high calcium plus energy-boosting protein in a dry, low-fat mix. Sometimes, however, meal replacement bars found on grocery store shelves are associated with a laundry list of artificial additives. Today's top-rated snack bars combine nutrition, flavor and clean labels.
7. Salad Dressings
Creamy, flavorful salad dressings that contain yogurt continue to grow in popularity as consumers enjoy the great taste that yogurt brings into salads. Driving the salad dressing market are health and obesity concerns among consumers. Dried yogurt powders are an exceptional way to reduce fat and calories to aid in these efforts without compromising taste or consistency.
Still deciding whether to use fresh yogurt versus dried yogurt in your application? Consider all the factors that can impact flavor, functionality and cost by using our fresh vs. dried yogurt comparison chart. Just click the button below!
When choosing which dried yogurt powder is right for your application, consider all-natural Grande Primo™ Dried Yogurt and Cultured Dairy Products. Grande Primo is dried, real yogurt that produces all the authentic taste and creamy texture consumers want without the labeling headaches. It's easily incorporated into food processing equipment and can significantly reduce costs. Reach out to us for samples and guidance on how to overcome your formulation challenges.