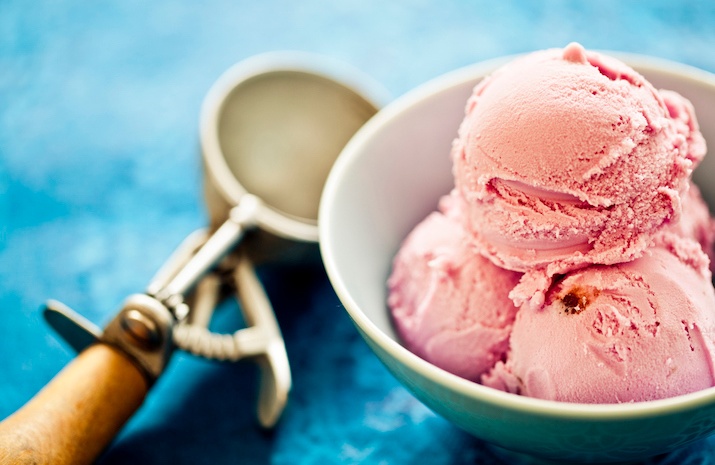 July is National Ice Cream Month, but consumers continue to indulge all year long. To say that ice cream is a trend is a bit of a misnomer – after all, it's been popular for centuries. In fact, Dolley Madison served ice cream as the featured dessert at the 1813 inaugural ball.
There are many innovative products that are adding a new twist to this perennial favorite, however. These new offerings are contributing to the expected growth of frozen novelty products to reach $30 billion by 2020 within the U.S. retail and foodservice ice cream and frozen dessert market.
Here are three trends that are significantly contributing to this expected growth.
1. Protein-packed Ice Cream
Arguably, no segment of the frozen food aisle has seen more disruption than the ice cream market and the introduction of protein-rich products. These products not only boost protein; they do so with fewer calories, fat and sugar.
One leading brand of protein-rich ice cream saw staggering sales growth of 2,500% in 2016 alone. Seeing that its growth is only expected to climb, other brands are quickly looking to formulate their own versions of protein-rich frozen desserts to gain their shares of the market.
"There's no turning back here. This is not a fad," according to Jack Ringquist, principal and global consumer products leader, Deloitte Consulting, who shared his insights with CNBC. "This is truly an evolution that's occurring and (big companies) need to truly adjust to become positive players as opposed to resistors."
2. Free-from Frozen Desserts
Consumers are shifting away from traditional "diet" products which have notoriously been packed with artificial flavors and additives to help compensate for the ingredients that were removed to achieve lower fat and calories.
But much of the population is becoming more concerned with making sure the ingredients listed on the package provide nutritional benefits and can contribute to a healthy lifestyle. The same holds true for frozen novelties.
According to David Sprinkle, research director for Packaged Facts, Rockville, Maryland, "Recent innovation in frozen desserts is all about re-interpreting conventions. It's combining old-fashioned themes with on-trend ingredients, blending sweet flavors with savory, shifting from diet products to those with nutritional and functional benefits."
3. A Jump in Gelato
An Italian cousin to ice cream, gelato is gaining popularity in many markets. Perhaps this is because gelato typically doesn't use eggs and has less cream than traditional ice cream — meaning it can already boast improved nutritional values in comparison.
Food formulators continue to seek ways to further reduce fat and calories to capture more market share while maintaining the dense, creamy texture associated with gelato. Despite gelato franchise growth over the last five years, that growth may be threatened by increasing awareness among U.S. consumers who are increasingly choosing healthier options.
How to Formulate Healthier Frozen Desserts
Achieving lower fat and calories while maintaining the rich flavors and creamy textures associated with ice cream and other frozen novelties is a challenge for many food manufacturers, especially when consumers insist on clean labels. It requires reducing the amount of cream, milk and eggs without the use of artificial thickeners or flavors.
Many in the frozen dessert market have found significant success using functional whey protein, such as Grande Bravo®, in place of high-cost, high-fat traditional ingredients. Not only is the result as indulgent as the original recipe with clean, complimentary flavors; it is all-natural, has superior viscosity and gelation properties, is price-stable and comes in an easily hydrated dairy powder form.
To learn more about how Grande Bravo functional whey protein can improve nutrition in your frozen dessert application while enhancing flavors and mouthfeel, reach out to the food scientists at Grande Custom Ingredients Group. We'll help you determine the best approach to reformulating your desired product so you can get to market quickly and get the scoop on your competitors.