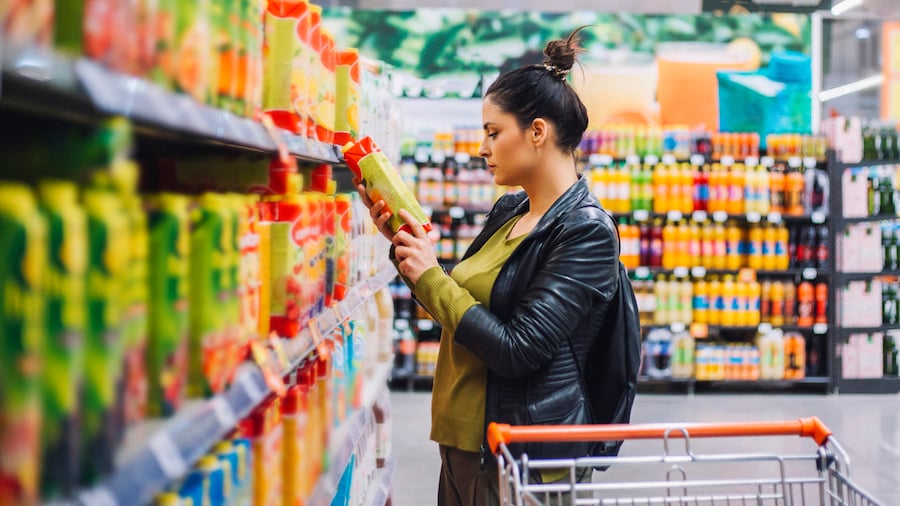 Pundits have been musing about the clean label "trend" for several years now, emphasizing the importance of simple ingredients without the addition of artificial preservatives, fillers or other questionable ingredients.
Most agree that clean labels and easy-to-recognize ingredients are no longer a trend and have become the new normal. The definition of natural and clean label continues to evolve, however, and efforts now need to go beyond simply eliminating artificial ingredients and need to appeal to consumer desires for sustainability, ethical sourcing and overall health attributes.
But exactly who is the clean label consumer and what's driving their desires for wholesome ingredients?
Personality Profile of Clean Label Consumers
Early on, the clean label trend was driven by self-proclaimed "foodies." This segment of consumers tends to be curious and well-informed, and actively pursues wellness through lifestyle choices rather than fad diets or structured programs. This influential group is deeply interested in knowing where their food comes from and is eager to explore new flavors and specialty items, opting for all-natural products sourced through sustainable means.
As the clean label movement has gained momentum, even those who don't consider themselves foodies are jumping aboard, longing for a connection to their personal values or nostalgia. Consumers who insist on clean label ingredients value a sense of empowerment and believe their choices not only help improve their personal lives, but also help improve the world they live in.
Demographic Profile of Clean Label Consumers
Younger generations have tended to be the main drivers of the clean label trend. According to Packaged Facts, "Millennials and Generation Xers, as well as those of Hispanic and Asian ethnicities, tend to be more inclined toward natural, organic and clean label products."
One of the reasons Millennials in particular have so much influence on the clean label trend is their buying power — the greatest in today's food and beverage market. However, Baby Boomers shouldn't be discounted for their purchasing prowess. Recent findings show that 30% of clean label purchases are made by people older than 55.
Other demographic influences include those with young children in their households and an annual income of $100,000 or more.
Educational Profile of Clean Label Consumers
Clean label consumers tend to be highly educated and may even possess advanced academic degrees. Education about clean label initiatives, however, faces many challenges due to a lack of federal regulations and no clear-cut definition surrounding the term from either food manufacturers or the Food and Drug Administration (FDA).
Currently, the determination of whether a label is considered "clean" is based on consumer perceptions. People are getting their information in myriad ways, but social media is a major influencer. In recent years, online mentions of "clean label" on social media platforms have seen a significant increase, and consumers are proactively participating in online conversations surrounding natural claims.
Adoption of new technologies and on-the-go access to information on mobile devices will further educate — and sometimes confuse — consumers and aid them in making point-of-purchase decisions.
Environmental Profile of Clean Label Consumers
Clean label consumers are very eco-conscious and actively support various causes including animal welfare or ethical environmental practices. Not to go unnoticed, these consumers are also concerned with how well workers are being treated and whether they're being paid a fair wage.
This emphasizes the importance of traceability and ingredient sourcing. Consumers want the ability to determine the environmental impact of ingredients used in their products. According to Nielsen, "73% of consumers said they would change or probably change their consumption habits to reduce their impact on the environment. Another 81% said it was either 'extremely' or 'very' important that companies implement programs to improve the environment."
Food Manufacturer Profile for Clean Label Consumers
Who is the clean label consumer? While that is the question being asked by many food manufacturers, those consumers are turning the tables and asking, "Who (and where) are the clean-label food manufacturers?"
If you're challenged with providing food that has fewer ingredients and synthetic chemicals while still having the same functionality and shelf life of your previous formulation, you're not alone. For those looking to replace artificial gums, starches and emulsifiers, or seeking an alternative to costly fresh dairy, eggs and oil, functional whey protein should be a serious consideration.
Whey protein, such as Grande Bravo® can replace or reduce the use of these other ingredients in soups, sauces, dressings and other creamy applications and still appeal to picky consumers with its all-natural properties, familiarity and nutritional benefits.
See how our functional whey protein products can be used and how they can help you clean up labels to appeal to today's consumer. Simply click the link below for our free resource, or contact us to talk through your toughest formulation challenge.