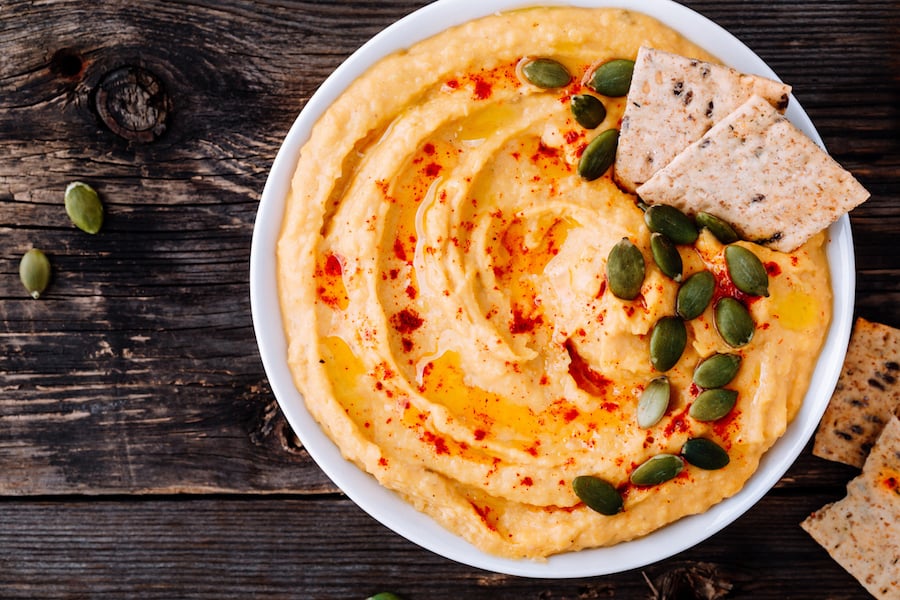 The popularity of Greek yogurt has skyrocketed in the United States from a fledgling 1% market share in 2007 to more than 50% a little more than a decade later. What's more, leading market researchers anticipate a steady increase in sales for Greek yogurt through 2021 with a compound annual growth rate (CAGR) of 8.85%.
The rapid rise and sustained growth of high-protein Greek yogurt dairy products is impressive, but what does it mean for your food and beverage products?
Benefits of Greek Yogurt
Greek yogurt is a consumer magnet in that it delivers healthful benefits, including 60% protein. Additionally, Greek yogurt contains many vitamins and minerals, including calcium, potassium, vitamin B12, iodine and more. It's routinely used as a post-workout recovery food and is also a staple in many weight-loss programs for its ability to curb appetites without artificial additives.
For food and beverage manufacturers, the use of traditional, fresh Greek yogurt is often a costly challenge due to refrigeration requirements, spoilage, handling and price volatility. Many have found, however, that the use of all-natural dried Greek yogurt powder can provide the taste, tang and texture of fresh yogurt — as well as the nutritional benefits — while simplifying storage and compliance at a considerable savings.
Introducing Greek yogurt powder into your applications allows you to not only capitalize on the nutrition and inventory management aspect of the ingredient, but also means you can offer:
1. Innovative formulations: Greek yogurt powder resonates with the health conscious crowd and lends itself to forward-thinking products that include other natural ingredients. When using it in applications it can be touted on packaging to appeal to the clean label trend, helping increase product sales.
In particular, Grande Primo™ Dried Greek Yogurt Powder is a product of the U.S.A and has a strict chain of custody that ensures safe, ethical sourcing from Grade A dairy farms in the Midwest. The proprietary process in which it's made allows for a satisfying sensory experience in beverages, flavorful nutrition bars, and layers and coatings that are gelatinous upon heating.
2. Authentic flavor: Dried yogurt aligns with current trends that indicate consumers prefer tart, sour and zesty flavors over the sugary sweetness that was often featured in the past. Tart flavors are strongly associated with related health benefits, and the flavor profile of Greek yogurt capitalizes on those tangy taste sensations that are in vogue. Greek yogurt powder can be easily incorporated into many applications without compromising these signature flavors. In fact, many times the natural, tart yogurt flavor is enhanced.
3. Daypart expansion: Greek yogurt powder is appearing in more breakfast applications since it increases satiety, presenting opportunities for additional product offerings. Many cereals now feature yogurt in their formulations, as do breakfast bars, snack mixes, protein-packed drinkable yogurt beverages and more. In addition to grocery and convenience store shelves, quick-serve restaurants (QSRs) are featuring more yogurt on their breakfast menus.
4. Balanced ingredients: Greek yogurt powder is high in protein and other nutrients but low in fat, making it diet-friendly and easily digestible. Its use allows manufacturers to include its nutritional and flavor benefits on their labeling and packaging.
Applications for Dried Greek Yogurt Powder
In keeping with Grande Primo™ Dried Yogurt & Cultured Dairy Products, Greek yogurt powders are extremely adaptable and ideal for inclusion in a variety of applications including:
Sauces and filling

Low-fat foods

Salad dressings

Compound coatings

Bakery and confectionary

And more
Consumers prefer yogurt in their foods and beverages for improved health and wellness, as evidenced by the Greek yogurt trend. Find out more about the benefits of current Grande Primo products in our short product demo video. Click the button below to watch it now!