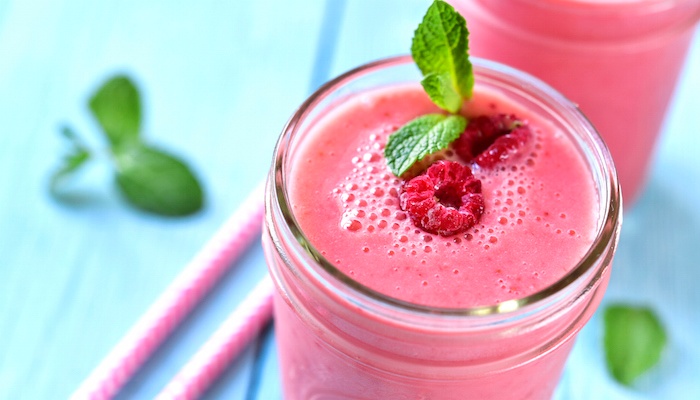 Are you developing a formulation that requires the uniquely tart flavor and creamy texture of yogurt…but working with fresh yogurt is becoming too costly to justify its use? This was the situation one of our customers was in a few months ago when they reached out to ask us to help with a smoothie reformulation project.
What Brought on the Reformulation?
Originally motivated by the remarkable – and continuing – popularity of yogurt, this beverage company's R&D team was eager to continue making its popular flavored yogurt smoothies, but wanted to identify the best way to eliminate the use of fresh yogurt due to the costs of handling and storage.
The global yogurt market is expected to grow at a compound annual growth rate (CAGR) of 6.5% between this year and 2022, reaching $125 billion. In addition to its flavor and texture, the increasing awareness of the health benefits of yogurt (and Greek yogurt in particular) is thought to be key market growth. Today, more than eight out of 10 U.S. households buy yogurt, spending an average of $58 a year.
In addition to the need to eliminate fresh yogurt from this smoothie formulation, one hurdle framed the search for the right solution: the ingredient had to be natural and allow for continued clean labeling. Both were important to the brand because it was important to its customers.
How the Challenge was Solved
The manufacturer worked alongside our team of expert food scientists to determine if our Dried Yogurt Powder would help solve these challenges and allow them achieve their goals. After experimenting with various amounts, we found that by adding 10% Grande Primo™ Y100 Dried Yogurt Powder, the team was able to replace 100% of the fresh yogurt in the original formulation – without compromising the texture, creaminess, or authentic yogurt flavor in the original application.
Once we tackled that challenge, we worked together to create a new formulation, this one for a Greek yogurt smoothie. By incorporating 11% Grande Primo™ G60 Dried Greek Yogurt Powder in place of fresh yogurt, the resulting product had the tart, tangy flavor of Greek yogurt, and a higher protein content. Each 8oz. serving contained 10 grams of protein.
What Were the Results Achieved?
Both reformulated smoothies exceeded the food and beverage manufacturer's expectations, eliminated the handling and storage costs associated with using fresh yogurt in the application, and allowed the company to maintain a clean product label using our natural Dried Yogurt Powders.
The new formulations helped the manufacturer:
Reduce total costs

.

On a per-year basis, the company expects to save approximately $250,000

Expand into new markets

that had not been options because of the fresh yogurt

Address the popularity of Greek Yogurt

(a market Technavio expects the market to reach $4 billion by 2019)
Main Takeaways
Replacing fresh yogurt with Grande Primo Y100 or Grande Primo G60 Dried Greek Yogurt Powder provides shelf-stable, cost-saving solutions for a variety of applications, while still giving consumers the authentic taste they love. These ingredient solutions can be used in a variety of applications, including frozen desserts, dips, sauces, soups, dressings, bakery and coatings.
If you have a product that could benefit from a remarkable alternative to fresh yogurt, we've got the solution! Reach out to our team to get started on a formulation that will delight consumers – while saving you money. Also, be sure to read Using Dried Greek Yogurt Powder: A Guide for Food & Beverage Applications for immediate ideas on how to capitalize on the versatility and benefits of Dried Greek Yogurt Power. Click the button to access your free copy!