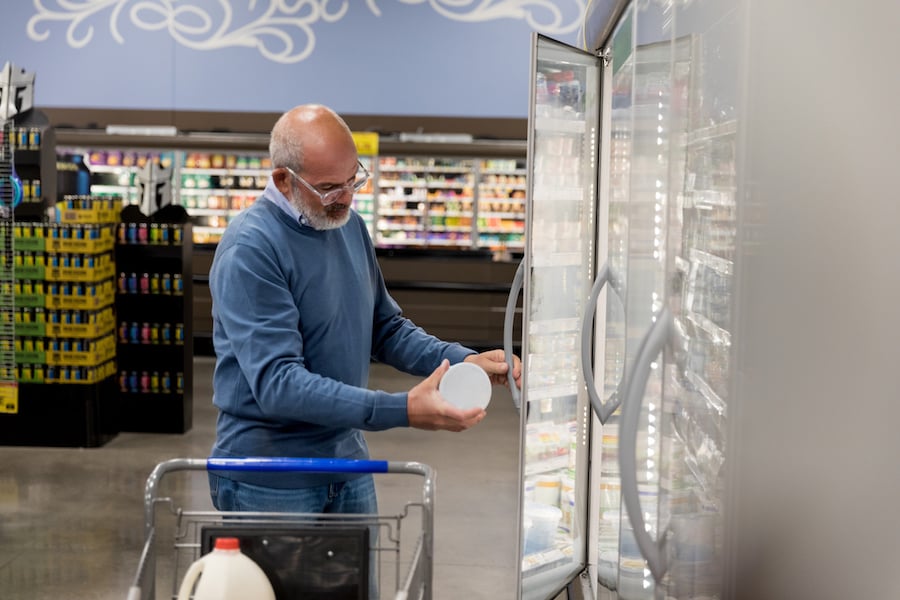 At one time, products boasting "low fat" and "low calorie" filled the shelves of grocery stores. Despite many of them containing excess sugar and a litany of artificial ingredients, many of these food products were seen as better-for-you options. Consumers' perceptions and definitions of health food have shifted through the years, however.
Which product claims and nutrition labeling on food packaging catch the eye of health-conscious consumers and which ingredients make their most-wanted list?
Immune Boosters
The global pandemic has motivated many consumers to look for ways to boost overall wellness. While remaining physically active and maintaining a reasonable weight are considered healthy habits, it's the hidden health factors that have captured the attention of consumers — namely, the immune system.
One recent study shows that nearly two out of three consumers are conscious of their immune health and are more interested in products that offer preventative health benefits. Rather than reaching for "diet" foods to achieve a healthy balance, many consumers are opting for foods with intrinsic nutritional value, including fruits, vegetables and foods containing calcium and high protein. Immunity boosting product claims may be seen as the next wave of food packaging trends.
Reduced Sodium
The call to offer reduced sodium formulations has been a battle cry of health professionals and the Centers for Disease Control and Prevention (CDC) for years. Likewise, the World Health Organization (WHO) estimates that 2.5 million deaths could be prevented each year if global salt consumption were reduced to daily recommended levels of 2,300mg. The problem is that Americans consume an average of 3,400mg each day!
While food and beverage manufacturers have made attempts to introduce reduced sodium products, most were met with lackluster enthusiasm by consumers. The reason is simple: they don't taste as good as the original version. What's more, reduced sodium formulations often attempt to achieve salty notes with artificial flavors and chemical-sounding ingredients.
Food and beverage companies now have better options. New clean-label ingredients, including Grande Gusto®, an innovative, all-natural powdered whey product, help reduce sodium in cheesy formulations by replacing up to 30% of fresh or processed cheese. A controlled study of macaroni and cheese showed that the reformulation containing Grande Gusto actually outperformed the version containing fresh American cheese for taste, creaminess and nutrition.
RELATED:
Reduced Sodium Macaroni & Cheese Case Study
Foods That Promote Gut Health
The microbiome within the human body is made up of millions of good-for-you bacteria that line the stomach wall. Research shows that they not only help you digest food, they contribute to mental and physical health.
The dietary supplement industry has capitalized on the prebiotic and probiotic gut-health trend, but many health experts warn that most of these supplements fail to deliver the right strains or maintain live cultures. Since supplements aren't regulated by the Food and Drug Administration (FDA) in the way that food and pharmaceuticals are, there's no way to back up their claims. Health professionals agree that ingesting real foods containing these gut-health nutrients is best. Fresh yogurt is perhaps one of the most recognized foods for promoting gut health. Consider that both Greek and regular yogurt are also available in powdered form for use in formulations.
High Fiber
Health experts agree that another factor in gut health is making sure you get enough soluble fiber in your diet. Proper fiber intake helps feed the bacteria in our gut and also helps slow the absorption of sugar which can improve blood sugar levels. Some studies suggest that fiber is one of the most sought-after product claims by consumers. Natural forms of fiber include fruits, vegetables, whole grains and psyllium husks.
High Protein
Proteins containing all the essential amino acids our bodies need are proven to promote overall health and anti-aging benefits, including reducing the risk of heart disease. Protein also has mood-boosting properties and can improve cognitive function. While a juicy steak or grilled chicken breast can provide high levels of protein, many consumers opt for convenient snacks including clear protein beverages and sports drinks and protein bars.
The go-to ingredient in these types of products continues to be whey protein isolate, preferred for its clean flavor, high protein levels and ability to eliminate turbidity when used in drink formulations. Whey protein crisps are another high-protein ingredient that provides a crunchy texture for bars and cereals.
Low Fat and Calorie
While some consumers are not as enthralled with low fat and low calorie products as they once were, these claims are still relevant to many consumers who are watching their weight. When food formulators can combine the aforementioned beneficial attributes with reduced fat and calories in their applications, it can be a winning combination. Replacing costly milk, cream, butter and eggs with all-natural whey protein concentrate, such as Grande Bravo®, can help reduce fat, calories and cost while not compromising on flavor or texture.
Whey Protein Ingredients Support Health-Related Package Claims
Every ingredient on the label is important to consumers. Clean-label whey protein is a popular ingredient that consumers recognize and trust, and it provides the health benefits they're seeking. Available in many forms, it can be used in everything from entrees, sauces, soups and desserts to sports nutrition, cereals, confections and beverages.
For a look at current consumer perceptions as it relates to sodium in particular, access our guide below, Increased Consumer Demand for Reduced Sodium. And contact the food scientists at Grande Custom Ingredients Group to discuss how whey protein can help boost your product's health claims and your bottom line.