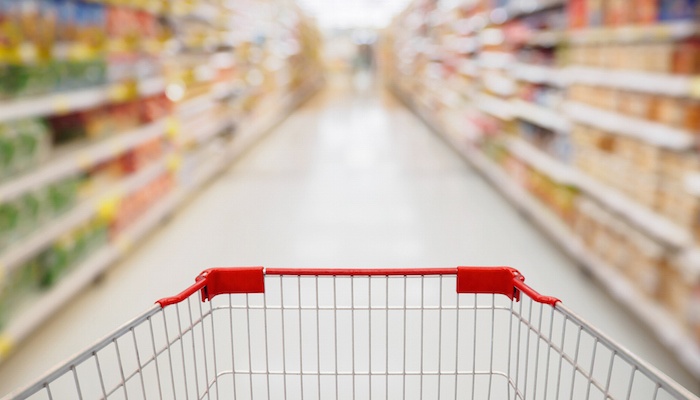 Some food trends have come and gone over the years while others have become mainstream. It looks like 2020 will be an exciting year for the food and beverage industry, and consumers will reap the benefits with healthier, more natural formulations that offer unique flavor profiles. While some food trends may not seem revolutionary or new, they have continued to evolve from previous years and will greatly influence the food industry throughout 2020.
Here's a look forward at the food and beverage trends for 2020 to help food manufacturers position themselves for success in the coming year and beyond.
1. Bright and Bold
Listed as a 2019 food and beverage trend were ethnic and cultural flavors that appeal to adventurous consumers and foodies (Mail this link), so it should be no surprise that bright and bold is a top 2020 food trend as well. Many foods that were once considered out-of-the-ordinary are now considered mainstream and highly sought after, such as quinoa, hummus (Mail this link), sriracha aioli and riced cauliflower. As the world becomes more connected, various ethnic and cultural flavor profiles are gaining appeal.
Bright and bold isn't just referring to flavor, however. Multisensory impact, including appealing colors and creative plating will rank nearly as high as taste in 2020. Those who can plate up a dish that is worthy of being posted on a consumer's Instagram or other social media account have an edge. The challenge for food operators and formulators is ensuring that no artificial colors or additives are used to achieve a dish's visual appeal.
2. Puffed Snacks
As consumers pursue more active lifestyles, they want foods that can be consumed on the go. A central focus of many food manufacturers is the growth of the snack market, but not just any snacks. Sugar-laden options are out and snacks making health claims are in. While more than half of consumers report eating three or more snacks per day (Mail this link), 66% of them do so to provide nutritional benefits.
High-protein bars in particular continue to rank highly among average consumers, foregoing the typical bodybuilder stereotypes of the past. Natural ingredients and minimalist labeling are among the attributes of top rated snack bars (Mail this link).
Bagged snacks are on the rise for 2020, but not the notoriously greasy, deep fried chips of the past that can easily sabotage a healthy eater's diet. Instead, puffed snacks are satisfying cravings and providing the crunch consumers love. Beet, kale and quinoa snacks are gaining steam, and whey protein crisps especially resonate with consumer snacking trends (Mail this link) due to their texture, added nutritional benefits and ability to be incorporated into indulgent snacks while reducing fat and calories.
3. Sustainability
As the topic of climate change continues to make headlines, consumers are increasingly aware of their personal choices and the impact they have on the environment. Not only do consumers want responsible packaging and recognizable ingredients; they want to know where those ingredients come from. Sustainability initiatives and the integrity of a manufacturer's supply chain are being scrutinized more closely. Ingredients such as whey protein, a product derived from the cheese-making process (Mail this link), is an example of an "upcycled" ingredient, which helps eliminate waste. Consumers are increasingly seeking out upcycled ingredients, as well as improved biodegradability of packaging and other associated materials.
Tracing ingredients back through a chain of custody that upholds ethical standards and maintains the highest quality is important to many consumers and has been a priority for many food and beverage manufacturers. Deeper scrutiny of how every ingredient on a label is sourced is expected to only increase in 2020.
RELATED:
4. Inherent Nutritional Value
Clean labels dominated the food landscape for the past several years, and consumers will continue to demand ingredient transparency (Mail this link) into 2020 and beyond. Shoppers and diners will not only look for familiar and easy-to-pronounce ingredients; they will also want those ingredients to provide naturally occurring nutritional value. More than half of consumers (Mail this link) say they are focusing on foods with specific nutritional benefits.
Diet trends, including keto, Paleo and Whole 30 are being adhered to by about a third of consumers who increasingly want to avoid artificial sweeteners, fillers, starches, dyes and flavors. These consumers still care about calories (Mail this link), yet they insist on ingredients that promote and support a lifestyle focused on overall wellbeing, including physical, mental and emotional health.
5. Infused Beverages
Move over cherry and mixed berry; consumers will seek more holistic and health-conscience beverages in 2020 with unusual fruit flavor profiles. Some examples include prickly pear cactus, bergamot orange, makrut lime, pomelo and yuzu, according to Benchmark, a global hospitality company. Sparkling waters featuring these and other flavors will continue to explode in popularity due to their ability to satisfy cravings for carbonated beverages without high sugar content or artificial sweeteners.
What seems unavoidable is that more coffee, tea, energy drinks, alcoholic beverages and RTD beverages that incorporate CBD oil into their formulations will fill shelves. These infused beverages are showing up with increasing frequency and becoming a force to be reckoned with. While the health benefits of CBD are up for debate (Mail this link), protein-rich beverages made with whey protein (Mail this link) have proven health benefits and will continue to fill convenience and grocery store shelves in 2020.
Tips for Food Formulators
No matter the trend, a consistent theme is improved nutrition. A stronger focus for consumers, however, is going beyond the temporary "good-for-you" claims and looking at how food can help them live longer, healthier lives (Mail this link).
Removing questionable ingredients from formulations requires new formulations and possibly different processing equipment and regulation compliance. These factors combined with the volatile pricing structures of traditional ingredients, such as dairy and eggs, makes the switch cost prohibitive, and manufacturers will need to look for consumer-friendly, natural alternatives (Mail this link) that won't compromise flavor or texture.
If you're seeking alternative ingredients to reduce or replace high-cost, high-fat ingredients such as milk, butter, eggs, cream cheese, oil and heavy cream, consider using Grande Bravo® functional whey protein (Mail this link). It can serve as an all-natural replacement for many traditional ingredients, and it can help manufacturers clean up their labels. This freeze/thaw and shelf-stable ingredient is recognized by consumers and has superior water-holding capabilities, setting it above commodity whey proteins that compromise taste, viscosity and mouthfeel.
For a free eBook explaining the natural benefits and production process of functional whey protein, as well as several ways that you can use it to your advantage in real food and beverage applications, click the link below. Then, reach out to one of our experts to discuss your most challenging application. We're eager to help you find a solution.