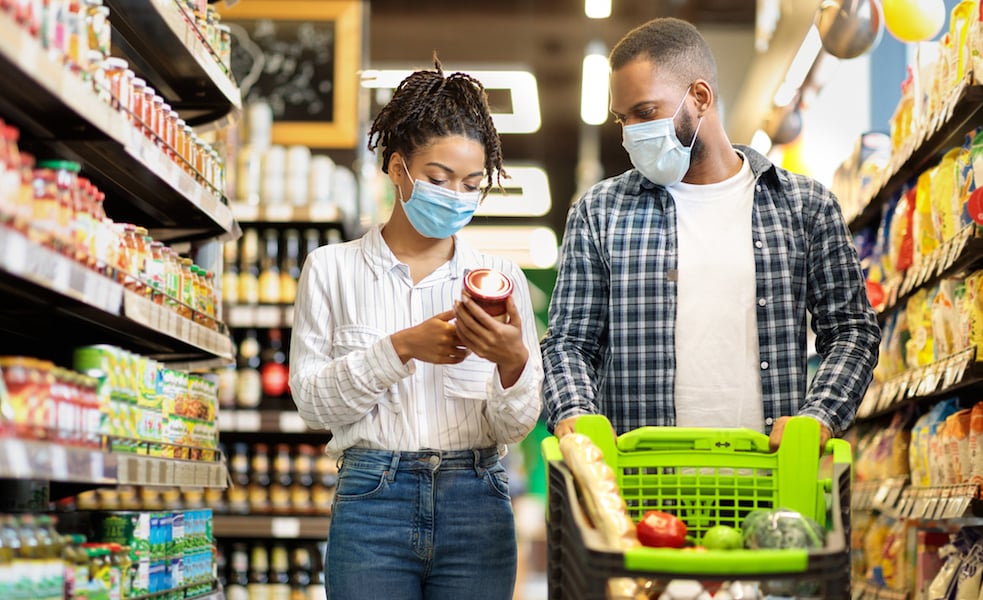 Even before the pandemic hit, consumers increasingly sought out "real" foods that were inherently wholesome and healthy. For obvious reasons, interest in immune-boosting foods has skyrocketed in the last year.
While vaccines will help bring an end to lockdowns and restrictions due to COVID-19, people's interest in boosting their immune systems will persist. In fact, the Immunity Boosting Foods Market is expected to exceed $25 billion in the next five years, a CAGR of 7.2% over the forecast period.
What are the best immune-boosting foods and which ones provide the greatest opportunities for food and beverage manufacturers?
Foods That Boost Immune Systems
According to Harvard Medical School, good, regular nourishment is a key factor to building a healthy immune system. Recommendations from nutritional experts can generally be boiled down to these two food groups:
Eat More Fruits and Vegetables
While certainly not a new narrative, the intake of fruits and vegetables plays a pivotal role in overall health, thus helping boost immune systems.
Vitamin A found in nutrient-rich spinach and broccoli, and root vegetables like sweet potatoes and carrots, helps improve gut health and respiratory function. Fruits containing vitamin C, such as strawberries, citrus and kiwi help stimulate antibody formation. And nuts, seeds and avocados are full of vitamin E which may act as an antioxidant that helps neutralize free radicals.
Increase Protein Intake
The protein and amino acids found in meat, seafood, eggs, legumes and nuts not only help satisfy cravings, build muscle and contribute to a healthy lifestyle, it can also help protect us from pathogens. The immune system is composed of different proteins, cells and organs all working together to fend off diseases. In other words, without enough protein, our immune systems will be weakened.
Another well-known source of protein is whey protein. A unique characteristic of whey protein compared to many plant-based proteins is that it is a complete protein source providing all nine essential amino acids our bodies need to enhance immune function. Many leading food and beverage companies leverage the benefits of whey protein in formulations, not only to improve nutrition but to also improve flavor, texture and functionality.
RELATED: How is Whey Protein Concentrate Made?
Tips for Formulating Immune-Boosting Foods
With all the upheaval in the food industry, supply chains and the world in general, some food producers have been hesitant to introduce new products. Some have even scaled back by cutting or reducing certain product lines.
A better approach may be taking a fresh look at existing formulations to see whether there are opportunities to introduce a "new and improved" version.
If you thought that consumers scrutinized labels before, the practice will only intensify as they consider whether products also contain immune-boosting ingredients. Clean labels are no longer enough.
Boosting immune function by introducing whey protein into an existing formulation is surprisingly easy. Whether an entree with a creamy sauce or an indulgent frozen dessert, various forms of whey protein can be used alone or in combination to replace high-cost ingredients like milk, butter or cream. Producers can also replace artificial emulsifiers, gums and starches in exchange for a familiar, clean-label ingredient consumers know and trust.
Consider the many types of whey protein, each meeting a specific need:
Boosting nutrition is just one reason to use whey protein. Discover many more in our tip sheet, 10 Reasons to Use Whey Protein.
The Reality of Immune-Boosting Claims
Finding success in the food industry is as much about creating fantastic products as it is about marketing them. Product claims that boast immune-boosting properties are often overstated. While eating right is extremely important, health professionals stress that a healthy diet alone is not enough. It needs to be coupled with practical lifestyle changes, such as getting enough sleep, exercising, maintaining a healthy weight and minimizing stress.
The truth is, there is no silver bullet and the ability to boost immunity is elusive at best. There's still much to learn in the scientific community about immune responses and the role that diet and lifestyle plays.
That said, there is consensus that a healthy lifestyle likely improves the body's immune function and comes with many other notable benefits that contribute to a long life. Formulating products that contribute to healthy living and feature wholesome ingredients like whey protein will continue to be a strategy that brings long-term results.
Innovative R&D departments owe it to themselves to consider how whey protein can work in their formulations. At Grande Custom Ingredients Group, our food scientists are here to collaborate and brainstorm solutions. To learn more about our whey protein products' capabilities, connect with one of our food scientists today.