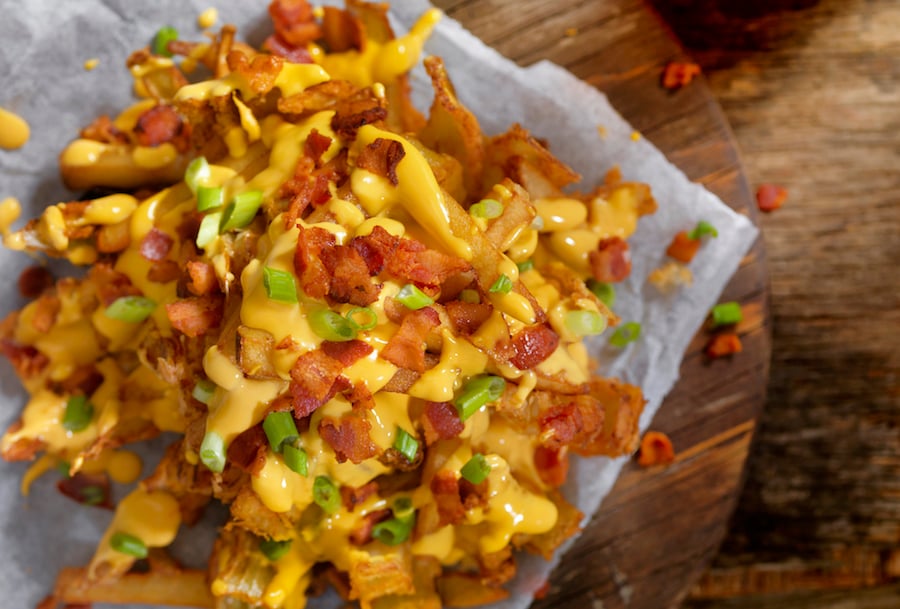 Snacks and appetizers have been trending upward for the last decade. Products seeing success are a far cry from those of the past that resulted in mindless snacking.
Today's popular appetizers are meant to be savory and satisfying, often served as a shareable snack or a standalone entree, and many consumers are opting for frozen, prepackaged appetizers that can be prepared at home in their oven, air fryer or deep fryer.
Here we'll take a look at the latest make-at-home appetizer flavor trends, as well as popular restaurant appetizers, and how food formulators can overcome common challenges.
Appetizer Flavor Trends
Wings. Wings aren't exactly new, but they're still on trend. This popular appetizer graces the menus of 44% of restaurants, including pizza places, casual dining chains, and family diners. While the concept of wings has been around for a while, it's the sauces that are seeing a makeover.
Consumers are going beyond tradition and seeking more adventurous flavors, including spicy mango curry, sweet chili mayo, sriracha, cheesy BBQ lime, jerk rubs and more. Admittedly, it will take a lot of dipping to overtake the top spots as the most popular chicken wing sauces which include buffalo, barbeque, honey and garlic.
Asian-inspired. Comfort foods have seen a major surge in popularity, both at home and at restaurants, and many are being served with an ethnic twist. In fact, nearly one-third of all U.S. menus include Asian-inspired options.
In addition to traditional bite-sized dumplings filled with meat, other stuffings might include avocado and cream cheese, spinach and ricotta, kimchi and pork, and ginger and edamame. Similar to wings, dumplings served with a creamy, zesty sauce help bring out the umami flavors indicative of Asian cuisine. Other Asian appetizers that are having their day include spring rolls, egg rolls, and anything featuring the light, crispy mouthfeel that only a fried tempura batter can offer.
Street Food. Various ethnic street foods from around the world have been a major topic on popular cooking shows, whether from roadside stands in Oaxaca, Mexico or the bustling streets of Mumbai, India. These have been the inspiration for many in the rapidly growing food truck industry which has doubled in the last five years.
Consider street tacos topped with a velvety cheese sauce, grilled pineapple and cilantro, masala with a side of chutney or classic grilled hot dogs covered in slaw, bacon, chili, onions and heaps of cheese.
Stuffed Poppers. If you can cover it in breading and place it in a fryer or oven, chances are you've got a hit on your hands. Of course, pizza rolls never quite went out of style, but other flavor profiles are rising to the top. Whether jalapeno poppers with spicy cheese, cheddar bacon ranch with chicken, or mac and cheese bites, stuffed appetizers filled with savory ingredients continue to grow in popularity.
Sensing a theme? Cheese sauces and fillings are pronounced flavor profiles in many of today's trending appetizers. Appetizer formulations are capitalizing on consumer preferences for comfort foods and unique flavors. While health claims and clean labels are still desirable, many consumers are willing to find a balance to satisfy their cravings.
A Challenge: Bursting Flavor Without Bursting Fillings
Most everyone loves loaded appetizers filled with delicious cheese, but many make-at-home packaged products result in fillings that burst on the scene once cooked. Literally. No one likes exploding jalapeno poppers, blown out breakfast pockets or ruptured raviolis. The final cooking process can result in cheese bursting through a pastry pocket and other textural problems.
These formulation fails can be difficult to overcome because the final preparation conditions are out of the manufacturer's control. Ovens or frying temperatures that run too hot or freeze/thaw cycles from the grocer to a customer's freezer can compromise the structural integrity of a filling.
To overcome these challenges, consider the use of Grande Gusto®, an all-new functional whey protein ingredient that partially replaces fresh or powdered cheese and maintains consistency throughout the production process. It upholds its integrity during thermal treatments, and withstands freeze/thaw cycles without viscosity breakdown.
Because it's an all-natural ingredient made as part of the cheesemaking process, Grande Gusto has the same signature tang and umami as cheese, but without the storage and handling requirements. Not only does it comply with clean label initiatives, it also improves nutrition by reducing fat, calories and sodium.
Request a free sample of Grande Gusto and connect with our food scientists to explore how it can be incorporated into your formulations.