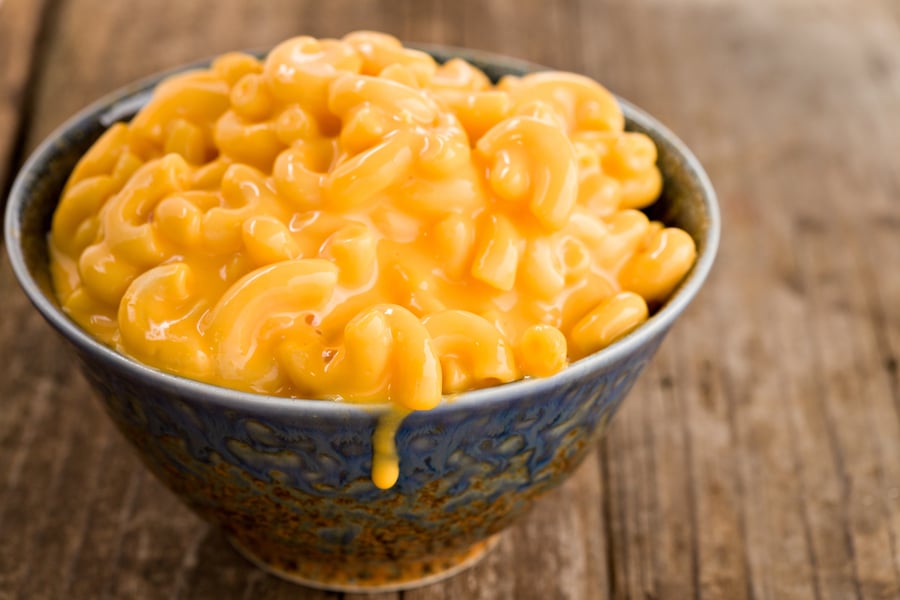 When food formulators are challenged to create the "next big thing" in food products that promote weight loss and health, most instinctively turn to creating a formulation with reduced fat and calories.
But science is proving that approach may have had its day. A new study published in the Scientific Reports journal says that texture and viscosity are the keys to feeling full and satisfied. And when we're satisfied, we're more likely to eat in moderation.
When a food and beverage manufacturer can boast improved texture, reduced fat and lower calories on their creamy application's product label, they've achieved the trifecta of health claims sought after by consumers. In the past, however, achieving all three while still maintaining clean labels and profits was a challenge.
An all-new cheese replacement ingredient is changing all that. Watch the short video to hear about Grande Gusto®, an all-natural whey concentrate for cheesy formulations.
Video Transcript:
Grande Gusto is a great way to reduce cost in cheese sauces while maintaining the cheesy, melty goodness of your favorite foods.
When people think of mac and cheese, the first thing that comes to mind is creamy and savory comfort food. We found that by using Grande Gusto to reduce the cheese by 30% in a mac and cheese sauce, it actually enhanced the key flavor attributes of umami, savory, and tangy.
As a formulator, you can be confident that you'll achieve cost savings while also enhancing and improving the savory characteristics and quality of your cheese soups and sauces.
Improve Savory Textures with Grande Gusto
Many health initiatives and diet trends that have weight loss as a goal emphasize food restriction. In response, consumers typically reach for the "lite" version of a food product. To find favor with health-conscious consumers, R&D departments spend a lot of time and money working on improving the flavors of these products. In addition to artificial flavor enhancers, some rely on increased sodium levels to replace the flavors and umami lost through the reduction of fat and calories, bringing with it other health concerns.
While flavor is certainly an essential element of a product's success, texture and viscosity are equally important, especially in creamy and savory applications where consumers expect a silky mouthfeel. Studies show that foods with thicker textures increase a person's perception of fullness and satisfaction. Some alternative ingredients such as yeast extracts, potassium chloride and MSG may result in pooling or gritty textures, and don't comply with clean label initiatives either.
All-new Grande Gusto overcomes the challenges of lowering fat, calories and sodium in cheese sauces, and the textural issues and inferior flavors that often come with it. In a controlled study that replaced about one-third of the American cheese with Grande Gusto in a macaroni and cheese formulation, testers ranked the Grande Gusto formulation higher for taste and texture. Surprising to them was that the version using Grande Gusto reduced fat by 25% and sodium and calories by 10%. Based on internal testing, here are suggested replacement ratios for cheesy applications.

It's no wonder that Grande Gusto tastes like cheese and has the same velvety texture. It is, after all, an all-natural whey ingredient derived from the cheesemaking process. Because of its natural enzymes, the salty notes are more prominent yet it has less sodium than regular cheese. Its proprietary, natural production process also ensures a super-fine powder form that mixes easily into food systems, eliminating clumping, separation and viscosity breakdown.
The use of shelf-stable Grande Gusto also helps eliminate volatile pricing and refrigeration costs associated with fresh and processed cheese. Examples of applications where this innovative ingredient is used include:
Cheese sauces
Macaroni & cheese
Nacho cheese and queso dips
Cheesy broccoli and other cheese-based soups
And more
Request a sample of Grande Gusto. Also check out our guide showing research on consumer perceptions about sodium below, and contact our food scientists to talk about your formulation challenge.