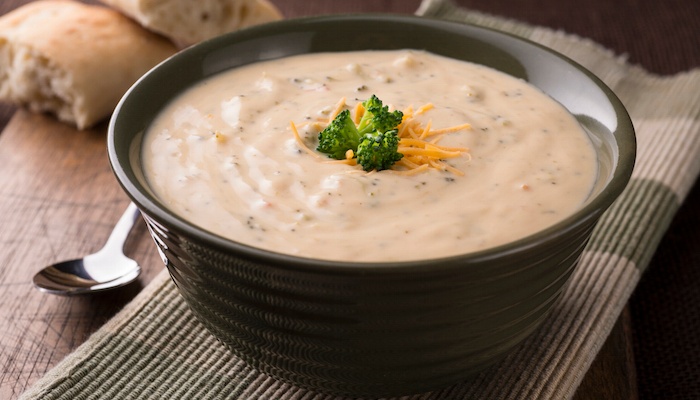 When we first introduced Grande Primo™ Dried Yogurt there was a whole lot of excitement around the fact that food and beverage manufacturers now had a way to put "yogurt" on their labels without needing to use fresh yogurt in their formulations. As you know, fresh yogurt requires a specific type of permit, has a relatively short shelf life, and has some risk of contamination that other products don't.
Grande Primo, on the other hand, is real yogurt, dried, that meets the labeling requirements for yogurt. You get all the yogurt flavor – milky, slightly tart – without the challenges that fresh yogurt in your manufacturing facility presents.
Initially people were coming to us asking about "no-brainer" uses, like in yogurt coatings for snack mixes, and smoothie mixes; these are popular products ideal for Grande Primo. But now we're finding that manufacturers looking to address the growing demand for yogurt flavor, are venturing beyond the ordinary to add the unique yogurt profile to a variety of products. Here are just some of the innovative ideas our customers are taking advantage of:
Yogurt Dips. Yogurt adds a fresh taste to dips for crackers, vegetables and fruit. Because of its viscosity and water-holding capabilities, Grande Primo also improves texture of these and other products (including those listed below).
Salad Dressings. Gone are the days of Grandma's basic potato salad; consumers are looking for big flavors and unique combinations. Yogurt added to potato salad bases can add a signature flavor consumers will come back for. Grande Primo adds the same flavor and creaminess to salad dressings.
Bakery. Simple snack cakes like banana nut and cranberry have a greater depth of flavor when Grande Primo is added to the formulation. The tartness is a great complement to the sweetness of bananas and most any other fruit.
Beverages. Easily consumable and refreshing yogurt beverages are being developed due to its adaptable flavor properties and unique texture. It can be formulated into a range of beverage applications including breakfast drinks, sports energizing beverages or just a refreshing pick-me-up.
Soups. Rich, creamy soups feature an even richer, bolder flavor when yogurt is added. Carrot, leek, pumpkin and root vegetables soups are all varieties that benefit from the unique taste of yogurt.
How does Grande Primo affect your label? Products can be labeled "natural dairy" and the product is USPH Grade A, Kosher Dairy, USDA and EU certified. Ingredient statement can read: "Whey protein concentrate, non-fat dry milk, yogurt, cultures heat treated."
Grande Custom Ingredients Group isn't just a manufacturer of innovative dairy-based ingredients; we're a team of food scientists and specialists that work closely with customers to develop solutions to formulation challenges and to help develop new products. These are just some of the ideas we have for Grande Yogurt Powder – if you'd like to hear more, don't hesitate to reach out to talk directly to one of our food scientists about your challenge.