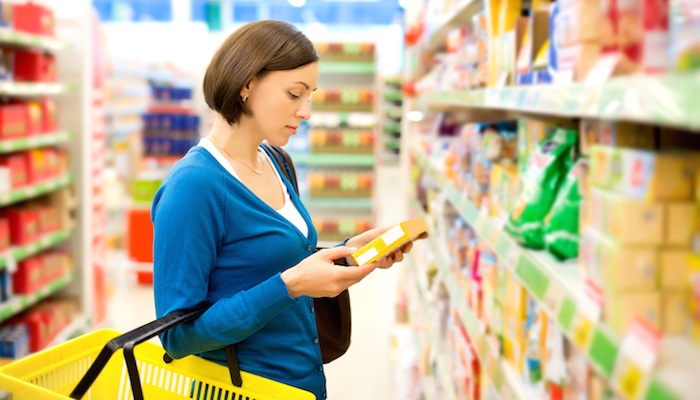 One of the questions we're often asked relates to how our whey protein products are made; in particular they wonder, whether it is a clean label ingredient.
In a nutshell, yes, but this go-to ingredient can do more than help eliminate chemicals and artificial ingredients. It delivers the nutrition, flavor and functionality consumers are looking for.
In this article, we'll answer commonly asked questions and provide an overview of the benefits of whey protein powder, including:
Which nutritional facts do consumers look for on labels?
Is whey protein an all-natural product?
How is whey protein concentrate made?
What impact does whey protein have on a nutritional label?
And more
What Do Consumers Look For on Ingredient Labels?
Consumers want to know what's in the product, how fresh it is, and the amount of sugar, calories, sodium, protein and fat. According to research conducted by NPD Group, nearly nine out of 10 consumers read food labels! What are they looking for?
57% look for sugars
45% look for calories
38% look for sodium
33% look for protein
The study also found that shoppers are interested in the total amount of fat and trans fats. In short, consumers want to know that a product is healthy and natural, and whey protein's nutrition facts align with each of these demands.
RELATED:
A Manufacturer's Guide to Clean Label Formulations Using Whey Protein
Is Whey Protein a Natural Product?
As a product that results from the traditional cheesemaking process, whey protein is a completely natural ingredient. Some consumers, however, are unaware that there are many forms available for different formulations. For example, Grande Custom Ingredients Group features the following:
But how is whey protein concentrate made? At Grande Custom Ingredients Group, our production process (which uses zero chemical modifiers, additives or preservatives) starts with Grade A milk collected daily from our producer dairy farms. The majority of these dairies maintain a 5-star Certification from the Milk & Dairy Beef Quality Assurance Program, signifying their dairy products exceed the government's highest rating and provide the highest level of animal health and welfare (another aspect of concern for consumers).
The fresh milk is rapidly cooled and delivered to our plants where it's made into our world-class white Italian cheeses. Once we've gathered the natural, high-quality whey that's left from the cheese production process, we're ready to make our products. After being filtered through several membranes, it is heat-dried into a powder, with zero chemical modifications.
This results in all natural whey protein products that can help "clean up" your nutrition labels with ingredients that are easily recognized by consumers.
What is Whey Protein's Impact on Nutritional Labels?
When replacing milk, cream, butter, eggs or cheese in a formulation, whey protein concentrate not only improves flavor and viscosity, it positively impacts a nutrition label. Various forms will vary slightly in their nutritional value but, in general, consumers can expect:
Lower fat and calories
Increased protein levels
Lower sodium
Kosher and EU certified
And more
The production process and the nutrition of these innovative ingredients become increasingly important as consumers continue to demand fewer artificial – and more natural – ingredients in their food products (and are willing to pay a premium for it).
Manufacturers looking for ways to deliver the tastes and textures we all crave in a way that doesn't detract from health owe it to themselves and their customers to consider natural ingredients designed to add nutrition without compromising the quality characteristics of the food.
Using whey protein ingredients in your products helps food manufacturers clean up nutritional labels as a simple ingredient with a completely natural production process. Often, food manufacturers are also able to reduce or completely replace high-cost, high-fat ingredients — a true win-win!
Take a look into Grande Custom Ingredients Group's natural whey protein production process with our easy to follow infographic that covers the process from the farm through to the final stages. Download the infographic now!