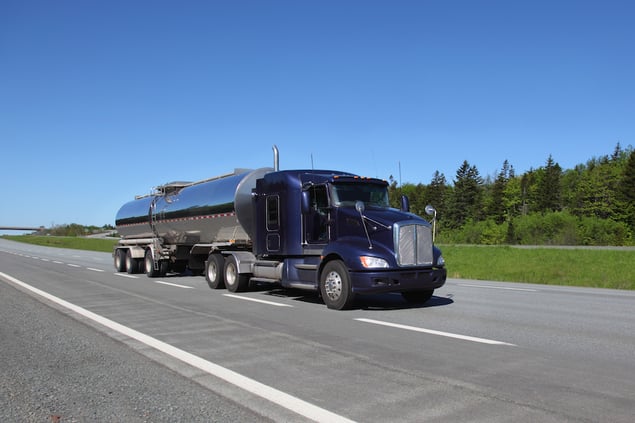 Food supply chains saw unprecedented disruption in the past year due to the COVID-19 pandemic. Lockdowns, border restrictions and high demand for some products left food service and grocery store shelves empty. These challenges emphasize the need for ingredient manufacturers to remain reliable and maintain a strict chain of custody.
Adding to the strain of increased consumer demand, local and state restrictions forced some workforces to adopt new protocols which disrupted normal operations. Ingredient manufacturers reported difficulties keeping their workforces in place over employees' fears of infection. Meanwhile, some employees chose to stay home to care for children who were suddenly forced into remote classrooms.
How can food manufacturers ensure that the ingredients they use are there when they need them and are sourced from clean and safe environments that won't threaten their brand reputation or the health of their valued customers?
Tips to Improve Supply Chain Reliability and Examine Chain of Custody
Even before the pandemic, disease outbreaks among animals put a strain on ingredient supply chains at times, highlighting the importance of maintaining a chain of custody. Food manufacturers routinely change suppliers and switch out ingredients in their formulations to obtain cost savings or improve product quality. But in pursuit of low cost, real-time agility and efficient supply chains, handling disruption caused by the pandemic became difficult.
Meanwhile, food and beverage manufacturers still need to keep food safety a priority. If a failure in the supply chain occurs due to food safety concerns or animal welfare, the FDA and other regulating authorities will, no doubt, require every piece of evidence and detailed documentation going back to an ingredient's origins. While food safety remains a top priority, the availability of ingredients is equally challenging in recent months.
One of the biggest factors in maintaining reliable ingredient supply chains is sourcing. The less distance an ingredient needs to travel to a manufacturing facility, the more reliable that ingredient supplier will likely be. This stresses the importance of sourcing ingredients made in the United States rather than commodity products that need to travel through heavily-trafficked ports. The recent Suez Canal blockage is just one example of how a single incident can have a detrimental impact on supply chains.
When sourcing ingredients, the first key to ensuring a strict chain of custody is to know exactly where those ingredients come from. To do so requires a paper trail of chronological documentation, showing where the product originated and each channel it passes through until it shows up on your loading dock. Such an audit trail helps to create transparency, compliance and accountability for everyone who handles the product along its journey.
If you're currently sourcing ingredients from suppliers that cannot assure you that they'll be available when you need them, that they'll be of the quality and safety you demand, and provide the documentation to back it up, it's time to tighten up chain of custody documentation requirements. Tracking of such data becomes increasingly challenging with commodity products or goods imported from countries that may have questionable agricultural practices or regulations to govern food safety.
Because of the time-consuming and costly process, many look for new ingredient suppliers that can provide assurance of their product quality, safety and reliability. Fresh food and agricultural products used in food production, including dairy and eggs, are often among those with the most inherent risk of contamination and subsequent recalls. Their limited shelf life adds additional risks.
Alternative Ingredients May Improve Supply Chain Disruption
The quest to minimize supply chain disruption with fresh dairy and eggs has led some food manufacturers to consider alternative ingredient solutions that provide the same functionality. However, not all substitutions adhere to a strict chain of custody or comply with another important factor impacting today's food industry: clean labels.
Artificial thickeners and starches are no longer a consideration for most manufacturers that want to maintain or improve market share. Functional whey protein ingredients should be a serious consideration when looking for a replacement for costly milk, cream, butter, cheese, cream cheese, eggs and other dairy. Whey protein doesn't suffer from many of the supply chain challenges as most commodity ingredients.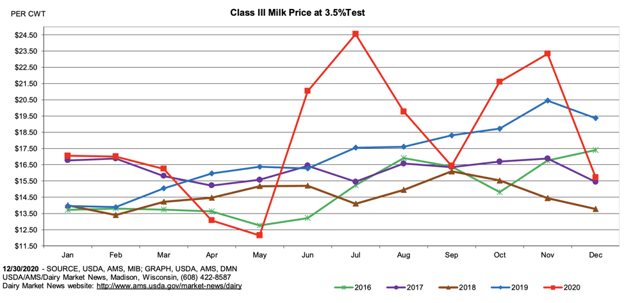 Available in various forms, whey protein can replace fresh dairy and eggs in creamy applications such as soups, sauces and dressings, or in baked goods, coatings, frozen entrees and desserts. High-protein creamy and clear beverages are also common applications. Forms of whey protein concentrate include whey protein isolate (WPI), functional whey protein, reduced lactose whey, dried yogurt powders and whey protein crisps.
Because these ingredients can replace numerous products, they can help simplify supply chains and, because they're in dried or powdered form, they have a longer shelf life and are inherently absent of many of the food safety concerns associated with fresh ingredients. Though whey protein concentrates are absent of most safety concerns, they don't lack flavor or functionality, and the associated health benefits can improve nutrition in most applications.
Work With Trusted Ingredient Suppliers
Whey protein ingredients produced by Grande Custom Ingredients Group have a strict chain of custody designed to ensure the highest levels of consistency and safety. The entire process begins with the milk used to make our dairy ingredients. It's all procured from Grande Producer dairy farms located nearby the Grande facility in the heartland of the Midwest – farms that adhere to the strictest standards of quality in the industry.
From there we have processes and procedures in place that continue to ensure product safety. We don't believe there is another dairy ingredient manufacturer out there that can say the same thing.
Need more reasons to use whey protein? Access our tip sheet with the top 10 reasons below, or contact us to talk with one of our food scientists.