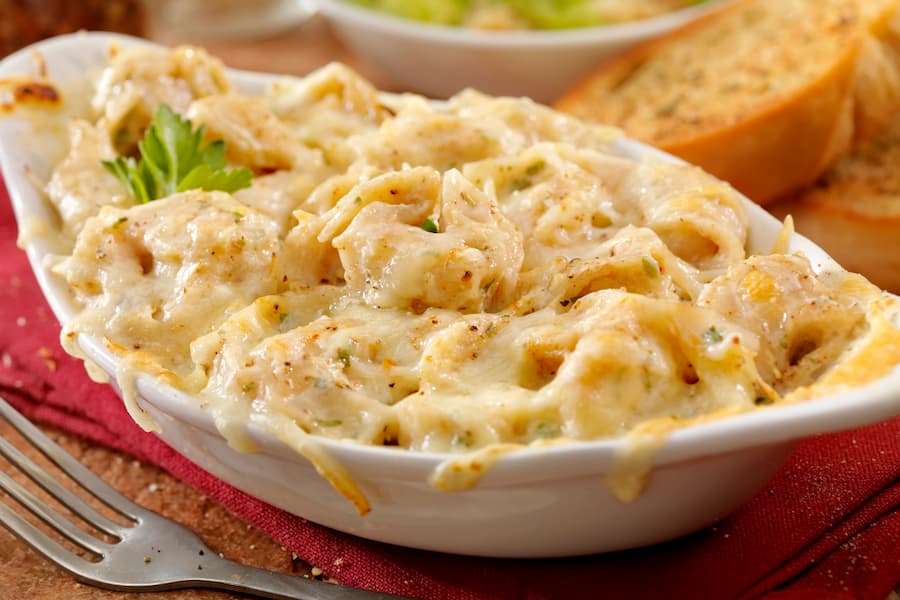 Customers have returned to restaurants. Unfortunately, workers have not, and that's adding additional strain to an already depleted industry. The outlook for the hospitality industry — and food service in particular — remains uncertain.
When restaurant owners take a look at the numbers, there's significant concern over how long they'll be able to sustain operations and keep their already exhausted staff engaged and, more importantly, employed.
To follow are the latest restaurant labor shortage statistics that disclose the reality for many restaurateurs and foodservice businesses. In addition, you'll find strategies for using ready-made sauces as a way to help ease the pressures placed on kitchen staff without compromising what made a signature dish sell in the first place.
Restaurant Labor Shortages by the Numbers
As if supply chain issues and rising prices weren't taxing enough on the restaurant industry, it still has 1 million fewer workers than it did before the pandemic. The reasons why workers aren't returning are varied, with some claiming fears of illness, low wages, stressful environments and sometimes thankless work.
The shortage has led some restaurants to reduce their operating hours while increasing working hours for already overburdened staff. Patrons have noticed the shortage of servers because of their public presence, but are often unaware of the chaos happening behind those swinging kitchen doors.
More than one-quarter of restaurants (26%) say they are looking for cooks and line cooks, which are also the hardest positions to fill. Compared to 2019, full-service restaurants now have an average of 6.2 fewer employees in the back of the house.
There was a hope that once extra unemployment benefits ran out that there would be an influx of new hires. However, according to one report, 38% of former restaurant workers have no intention of returning to the hospitality industry. In an effort to entice them back, many establishments are raising wages. But turnover rates keep climbing and are higher than they were pre-pandemic, with full-service restaurants reaching 106% and limited service reaching an astonishing 144% in the summer of 2021.
These food service labor shortage facts illuminate the need for innovation in the restaurant industry and initiatives that not only optimize costs, but also help cook staff do more with less.
Ready-Made Sauces Create Efficiencies, Save Money
Whether in fine dining establishments or fast-casual restaurants, menu items are often defined by their sauces. A plain chicken breast or undressed pasta will do little to keep customers coming back.
Consider, instead, a creamy chicken Alfredo, baked macaroni and cheese, chicken wings dipped in roasted garlic parmesan dip, or a velvety béchamel sauce in a vegetable lasagna. Sauces have the power to transform plain chicken, pasta and vegetables into signature dishes that can help put a restaurant on the map.
Sadly, menu innovation is being put on the back burner as chefs and line cooks struggle to keep up with orders and find themselves exhausted after long shifts. Preparing stand-out sauces and dips typically requires much more time, precision and skill than it does to prepare the foundational protein, pasta or other item they are served with. Consistency, both in regards to texture and repeatable quality, also becomes a concern when different chefs are at the helm.
Pre-made sauces can offer greater value and time savings; they can also help trim costs and minimize food waste when formulated to have a longer shelf life. Smaller operations can take a queue from major restaurant chains that have collaborated with their ingredient suppliers to help them replace perishable ingredients like cream and cheese with various forms of powdered whey protein in their sauces.
For example, Grande Custom Ingredients Group worked with one fast-casual restaurant chain to customize a formulation for its macaroni and cheese using all-natural whey protein, which has become a staple menu item. Another reformulated its spinach artichoke dip to improve nutrition and reduce costs without compromising taste or texture.
Some restaurants and foodservice establishments are concerned about "messing with the recipe" that has served them well for years. However, controlled studies show that, when properly formulated, the application using whey protein concentrate versus fresh or powdered dairy ingredients performs as well or better than the control for taste, texture, aroma and visual appeal while offering cost and time savings.
Explore how ready-made sauces made from various forms of shelf-stable whey protein concentrates can streamline back-of-house operations and help ease the demands placed on chefs and line cooks. Contact the formulation experts at Grande Custom Ingredients today.