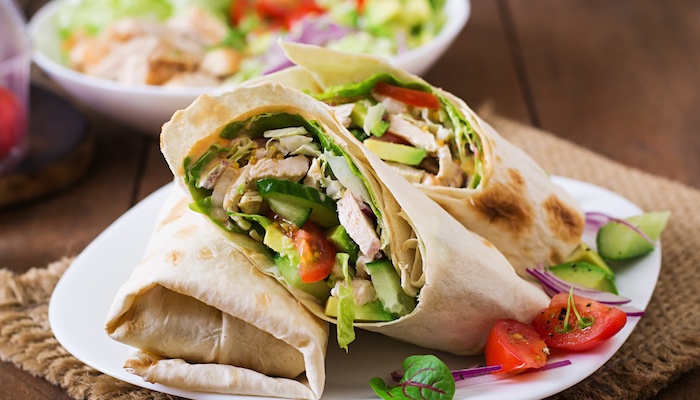 The impact of COVID-19 on businesses and the economy is far reaching, but its effects have been especially challenging for the foodservice industry.
In general, fast-casual restaurants fared slightly better than full-service restaurants or fine dining establishments during the pandemic. Despite its many challenges, the fast-casual restaurant market is expected to grow by more than 10% CAGR through 2027.
What sets fast-casual restaurants apart is their seemingly ideal balance of convenience, quick service and higher quality. They typically offer healthier ingredients and more novelty menu items than typical fast-food restaurants, with a slightly more personalized dining experience. But they'll need to remain flexible and innovate as consumer habits continue to evolve.
To help your fast-casual stand out in what's become an increasingly competitive market, here are five 2022 fast-casual restaurant trends and challenges that will need to be addressed.
1. Recruiting & Retaining Talent
Even before the pandemic, the official Bureau of Labor Statistics turnover rate for the restaurant sector was over 80%, with many reporting that it was nearly twice that, reaching 150%.
Today, the employment picture is even more dire. Job openings hit record highs in June, with restaurants seeing an 8.4% unemployment rate, significantly higher than the overall U.S. rate of 5.4%. To combat the exodus, restaurants raised wages. The average wage of restaurant workers rose above $15 an hour for the first time, according to the Bureau of Labor Statistics.
Tight profit margins make it difficult for many restaurants to offer competitive wages and benefits, however, and irregular schedules and demanding work add to the pressures to find and keep long-term employees. Fast-casual chains are looking for ways to improve company cultures, flexibility, career paths, benefits and industry perceptions to recruit and retain dedicated workers.
2. A Shift in Takeout & Delivery
As dining rooms closed and sales plunged at the beginning of the pandemic, restaurants scrambled to find ways to continue operating. Delivery apps and third-party platforms like UberEats, Grubhub and DoorDash were a saving grace and credited with helping to keep some businesses alive. Restaurant deliveries more than doubled in 2020, and the share of orders through third-party apps jumped from just $5.9 billion to $20.6 billion during that time.
But delivery services come at a significant cost to restaurants.
Delivery services can take as much as 40% of each transaction in some regions. When you add in the additional cost of packaging, volatile ingredient prices, potential supply chain issues, and rising wages, it's easy to see why more than 110,000 eating and drinking establishments closed for business temporarily — or for good — in 2020.
The habits formed during the pandemic suggest that delivery is likely here to stay, so restaurants are looking for long-term solutions to their delivery dilemma. Moving forward, many are looking to hire their own drivers or offer promotions to encourage pickup.
3. Increased Online Presence
Another way for restaurants to avoid delivery fees is by driving customers to their own websites to place online orders. Investing in and improving mobile-friendly websites to manage orders and deliveries will be more important than ever. Applications and online ordering tools need to be intuitive for users and load quickly. Leveraging technology in other ways is also of utmost importance, such as inventory controls, POS tools and more.
Ranking in local online search queries is key, and having quickly accessible information regarding local hours, specials, reviews and more will highly influence potential customers. Restaurants will also need to pay close attention to online reviews and increase their social media presence and engagement.
4. Local Sourcing & Community Involvement
While it's sometimes harder for national restaurant chains to encourage autonomy, many see the value of personalization at individual locations. Whether it's encouraging community involvement or featuring regional food items on menus, restaurant owners need to find ways to engage patrons in their communities to win their loyalties.
Offering locally-sourced menu items also helps support local economies. Today's consumers want transparency, especially when it comes to where their food comes from, and the closer to home you can get, the happier they are knowing it didn't travel halfway across the country to end up on their plates.
RELATED:
Getting to Know the Clean Label Consumer Profile
Some restaurants are testing plant-based options, but many in the culinary world aren't buying into the craze and are opting for classic recipes. Using wholesome, natural ingredients, however, remains high on their lists of must-haves among fast-casual consumer profiles.
5. The Search for Economical Ingredients
Fast-casual dining needs to consider every possible opportunity for cost savings to help their establishments thrive and stand out among the competition in 2022. According to the USDA, consumer food prices are expected to increase between 1.5% to 4%, with above average inflation through 2022.
Astonishingly, wholesale beef, pork and poultry prices are predicted to increase anywhere between 13–23%, forcing restaurants to likely increase prices. An ingredient that is expected to remain relatively price stable, however, is wholesale dairy.
Increasing the use of dairy ingredients in recipes has the potential to decrease overall operating costs. However, fresh dairy and cheese require refrigeration and have limited shelf lives resulting in waste, which can negate savings. Just as restaurants have evolved their approach to delivery and technology, they also need to evolve their approach to formulations. One way to do that is to consider using whey protein concentrate as an alternative to fresh dairy.
As an all-natural, clean label dairy ingredient, whey protein concentrate is also expected to remain price stable in the coming years. Available in various shelf-stable forms, it can replace a variety of products including milk, cheese, cream, butter, cream cheese, yogurt and even eggs. Additional benefits of using whey protein include improved nutrition, flavor and texture.
Depending on which ingredient is being replaced and the current market, using whey protein can reduce a formulation's costs anywhere from 10% to as much as 50%.
Fast-casual restaurants will need to get creative with their recipes and formulations to maintain acceptable price points while still offering signature flavors. Incorporating whey protein concentrate into your formulations is one way to do that.
There are a variety of whey products to consider for use in a wide range of applications and recipes, including:
Grande Bravo® — Replace cream, milk, eggs or butter in soups, dressings, sauces, desserts, baked goods and more.
Grande Gusto® — Replace fresh or processed cheese in applications like macaroni and cheese, queso dip, nacho sauce and other cheesy applications while actually improving flavor and texture, and reducing sodium.
Grande PrimoTM — An ideal ingredient to replace regular or Greek fresh yogurt in desserts, dips, dressings, creamy beverages, smoothies, frozen confections, and more. It maintains its creamy texture and that signature tang of yogurt but without spoilage concerns.
The significant cost savings offered through the use of whey protein concentrate may help fast-casual restaurants to survive these turbulent times, or allow them to invest in other business initiatives to stay on trend and maintain a healthy profit margin.
To learn how you can incorporate more innovative and natural ingredients into your menu, reach out to our team of food scientists.