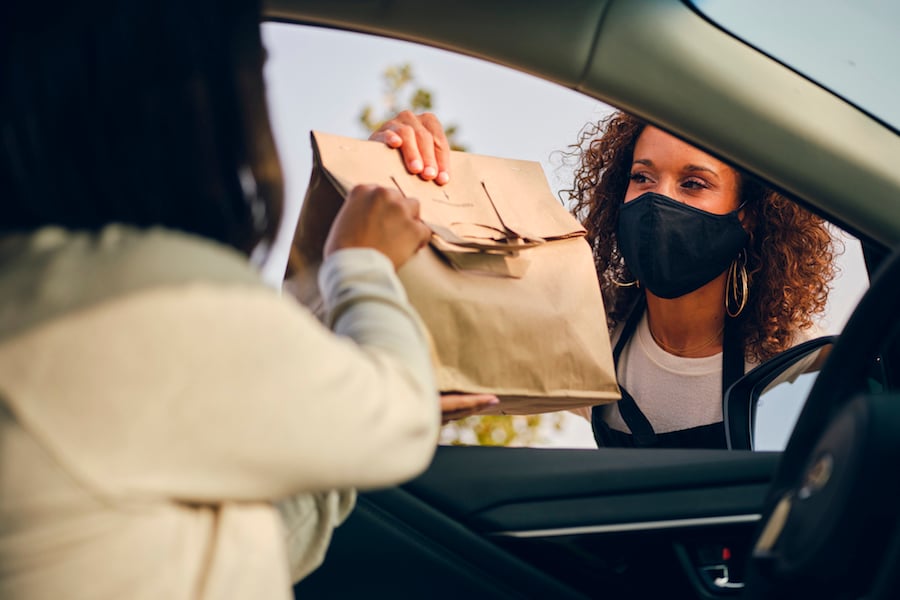 Many food and beverage manufacturers and foodservice companies found themselves shifting gears nearly a year ago. As the pandemic began racing across the globe, people entered lockdown and nearly every consumer sector scrambled to adapt.
There's been much written about how consumer buying behaviors changed during the pandemic. Now that a vaccine is promising to eventually return our society back to normal, will consumers return to their previous buying habits, too?
While we all wish there was a crystal ball to see the future of consumer spending, there are some buying behavior indicators that may help food and beverage manufacturers get ahead of the game. Will consumers go back?
Back to the Future
When the pandemic struck, consumers returned in droves to familiar brands they enjoyed in the past. Whether binging on classic sitcom reboots or on classic comfort foods, nostalgia for a simpler time became a priority. Frozen foods returned with vigor, and home baking also saw an incredible surge with some supermarkets unable to keep flour in stock.
Undeniably, most of the predicted 2020 food trends never became reality. As the COVID-19 vaccine rolls out across the country, some experts surmise that consumers will come "back to the future" and abandon their mundane pandemic lifestyles in favor of new and exciting celebratory purchases. Others, however, suggest that consumers rediscovered what was great about packaged foods, especially with so many healthy options to choose from. With so much time to form new routines, many consumer buying habits may stick. The truth likely lies somewhere in between.
Back to the Office
Millions of working-class consumers found themselves using their kitchen tables as desks as remote work took hold in early 2020. Zoom meetings replaced staff meetings with muffins and donuts. No more packed lunches, no more cookies and coffee in the break room, and no more potlucks for holiday office parties. Some businesses that began operating remotely during the pandemic realized cost savings and intend to continue the practice, at least for some of their workforces.
Many, however, are eager to reunite their employees to foster their culture and collaboration. At-home snacking saw an increase in sales during the pandemic, and those sales may simply transfer to the break room when the office reopens to celebrate the reunion. Also expect to see employees sharing samples of all those new comfort food recipes that were discovered and perfected while stuck at home.
Back to the Gym
Consumers who suddenly found themselves working remotely or unemployed found it difficult to keep the weight off and put on the "quarantine 15" and "COVID curves" due to stress eating, or simply out of boredom. That's not to say that consumers weren't attempting to care for their health, however. Sales of supplements and vitamins rose during the pandemic, as did the healthy snack bar market, potentially in an effort to improve immune health.
Many health and fitness centers shut down or reduced capacity, too, adding to the difficulty to maintain a healthy lifestyle. Those who've put on a few pounds over the past year may be eager to return to the gym or try other weight loss measures such as subscription weight loss services. In particular, yoga studios may see a surge in participation, not just for yoga's ability to increase muscle strength, but reduce mental stress. Couldn't we all use a little less these days?
Back to the Store
One major retailer saw its online grocery orders rise nearly 50% during COVID-19. Households that make online purchases tend to buy the same items over and over, spending more per category and per unit. Will these consumers abandon their online shopping carts for real ones and head back to stores once the threat of infection subsides?
Not necessarily, according to recent surveys: about eight out of 10 people who started using curbside pickup services in the last year say they're likely to continue using it in the future. Adaptations in business models and staffing that were made during the pandemic will likely need to continue at some level.
Many stores scrambled in the beginning to promote safety with makeshift plexiglass partitions at registers, jugs of hand sanitizer near entryways and crude signage on flooring to promote social distancing. Expect some of these establishments to make these changes permanent and invest in more professional-looking displays. They may even reorganize their stores to streamline pulling of curbside orders.
Back to the Restaurant
Like grocers, many restaurants adapted to maintain customer loyalties. According to Datassentials, 91% of restaurants offered take-out services, and 72% offered curb-side pickup during the pandemic. Those that were able to continue indoor operations implemented safety measures by reducing capacity or expanding outdoor seating. In colder climates, some establishments erected outdoor heated igloos, tents or huts to keep patrons comfortable and offer a unique experience as temperatures dropped.
But it may be a while before consumers feel comfortable dining indoors. According to some experts, the restaurant industry may not fully recover until 2023, but that only speaks to businesses that survived. As many are aware, thousands of restaurants shut down in 2020. It's also important to note that the recovery predictions are for limited-service restaurants such as fast-food concepts; full-service restaurants may not recover until 2025.
Back to Simplicity
Consumers aren't the only ones adapting to a new normal. The pandemic revealed an achilles heel in some manufacturing organizations: the inability to pivot quickly. They're now realizing the need to dedicate more time to collaborating with ingredient supply chains to leverage their R&D departments and vastly improve speed to market.
As consumers bought the same products in volume, many food and beverage manufacturers also recognized which products had the greatest appeal. This led some to discontinue product lines with lackluster performance, allowing them to further simplify their supply chain and minimize costs. Adapting quickly to consumer trends will be seen as a competitive advantage moving forward.
Simplifying supply chains is one advantage of using functional whey protein concentrates to replace multiple ingredients, including starches, gums, milk, cream, eggs and cheese in their soups, sauces, baked goods and more. Not only does it offer clean-label appeal with all the flavor and consistency consumers crave, it can provide significant cost savings.
Even as markets sway, some food trends are here to stay. Be sure to check out our Top Influential Food Trends for 2021 and Beyond eBook for more insights. Then, reach out to the food scientists at Grande Custom Ingredients Group to collaborate on and overcome your formulation challenges with whey protein.