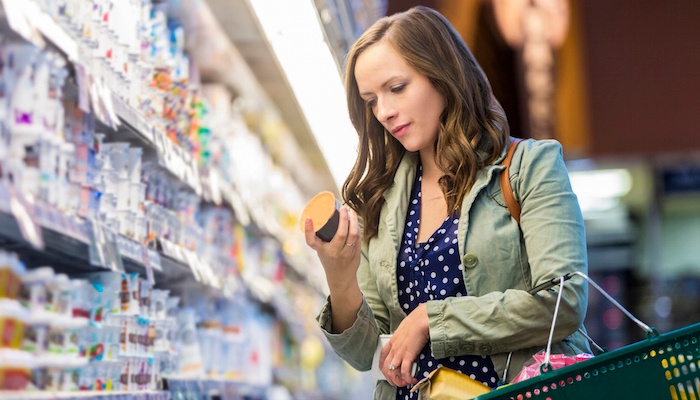 Processed foods, once prized for their convenience and longevity, have come under increased scrutiny by the same consumers who once embraced them — and "big food" is feeling the squeeze.

While 84% of food and beverage industry professionals report expected sales growth in 2020, some larger corporations don't report as promising of an outlook compared to the private label and free-from product segments. In recent years, there's been a flurry of mergers and acquisitions as food and beverage heavy hitters attempt to buy their way into the better-for-you bracket.

While consumer preferences for healthy food and beverage choices and their corresponding purchases are driving these types of corporate decisions, what's giving manufacturers traction in the marketplace is the broader research and development (R&D) that goes on behind the scenes. Here are a few prevalent R&D industry trends that food and beverage companies are pursuing to improve their deliverables, versatility and competitiveness.

New, Not Just Improved
In a recent R&D survey, participants were asked what their most important emphasis would be in the coming year. Not surprisingly, improving existing products ranked high, with 20% of R&D professionals listing it as a priority. Removing ingredients that interfered with clean label initiatives ranked close behind at 16%.

Outranking both of these initiatives combined, however, was "really new" product development. Where do they get ideas for these new products? The majority rely on internal and general market research, but many also leverage feedback from focus groups and ingredient suppliers that may have insights into how other manufacturers use their products. Many of these R&D teams are improving their odds of product success through collaborative business relationships with their supply chains.
Increase Speed to Market
More than two-thirds of R&D professionals reported that it takes them six months to a year to get new products to market. Responding to the ever-changing attitudes and buying habits of consumers is, perhaps, one of the greatest challenges facing the food industry. More than half of R&D personnel stated that there is very intense or steadily increasing pressure to get products to market quickly.

Unfortunately, the chances of new food items having any staying power are getting worse as companies push out a greater and greater number of products in hopes that one "sticks." But many industry executives are taking a "steady wins the race" approach and emphasizing quality over quantity. They're also stressing the importance of using proven ingredients that stand the test of time rather than constantly chasing after the next trending ingredient that is here today and gone tomorrow.
RELATED: How To Improve Your Food Product's Quality – While Reducing Costs
Internet of Things (IoT)
The incorporation of technology into R&D laboratories can make processes more efficient and improve food safety. The Internet of Things (IoT) allows unprecedented accuracy in data collection, workflows and experimentation that R&D engineers can capture, repeat and build upon to improve results.

Of concern to some corporations, the technology leveraged by R&D departments may be disruptive to the way things have always been done. Companies and their CEOs need to look past potential disruptions and recognize the benefits that many technologies can bring in order to fuel long-term growth, and support R&D spending in this area.
Targeted marketing
R&D breakthroughs lead to opportunities for marketers to position and promote products using health claims backed by science. Further, clean label viability is a huge advantage for food and beverages in the age of the hyper-educated consumer. Equally important to consumers, however, is maintaining appealing textures, flavors and other factors that impact satiety, without any additives.

R&D teams understand the importance of appealing to all four areas of consumers' conscious consumption. These factors combined with mandatory labeling requirements are reflected in that nearly half (49%) of companies are actively seeking non-GMO certification. Many companies with established product lines are also developing new formulas to decrease additives and preservatives, thereby increasing freshness and consumer friendliness.
Waste Reduction
A major initiative that is once again being fueled by consumer demand is reducing waste. When paired with the demand for preservative-free foods and natural ingredients, it becomes a major challenge for formulators and R&D departments to check all the boxes. Shelf life is a priority, not only for ingredients kept in a manufacturing facility's warehouse, but on grocery store shelves and in restaurants.

Reducing waste is not only important from an ethical standpoint, but also is a major factor in cost efficiency. When manufacturers can align consumer demand for reduced waste while still using natural ingredients, it can be a win-win for all.
Use of Sustainable Ingredients
Similarly to waste reduction, consumers are looking for products that support sustainability initiatives and have minimal environmental impacts. Some plant-based foods that have gained popularity in recent years are coming under greater scrutiny, however. An example is the surge in almond milk consumption, forcing farmers to increase yields to the deadly detriment of honey bee populations and to the scourge of consumers. Using ingredients that can combine sustainability, waste reduction and maintain clean labels and transparency may help manufacturers weather shifting consumers preferences over time.

For these reasons (and many others), it's worth considering the use of whey protein concentrate in your formulations. There are many whey ingredients to serve different application needs and, unlike the next fad ingredient that may not resonate with consumers once a product finally hits the shelves, whey protein has proven staying power and numerous health benefits. It's a recognized and trusted ingredient that is shelf stable and a less costly alternative to its fresh counterparts, including butter, milk, cream, yogurt, eggs, oil and more.

Most importantly, however, is that whey protein maintains or enhances a product's flavor, texture and mouthfeel. For more on creating industry-competitive, better-for-you food and beverages by choosing natural ingredients like those offered by Grande Custom Ingredients Group, download 6 Formulation Tips for Lowering Ingredient Costs & Enhancing Quality. Click the button below to download your free copy, and contact us to discuss your formulation challenges.