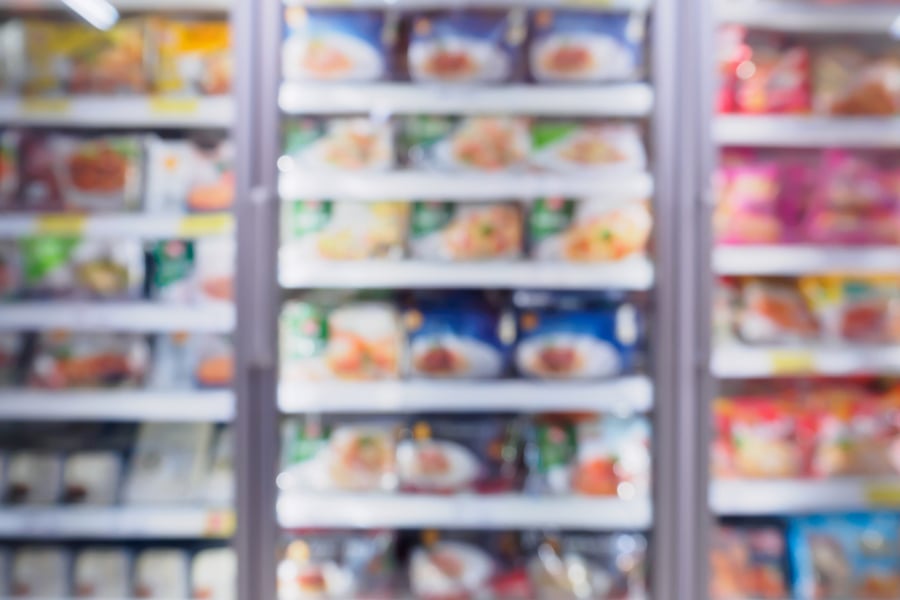 Despite the high demand for fresher, healthier foods these days, ready-to-eat packaged meals and frozen dinners are still a popular choice among American consumers. In fact, nine out of 10 top selling frozen food categories saw increased sales in 2018, a reversal of declining sales in previous years. Overall, the ready-to-eat food market is expected to grow at a fast pace through the forecast period 2019–2023.
The convenience factor of packaged meals and meal kits allows on-the-go consumers to enjoy entrees and side dishes without much preparation, saving time and money.
The desire for quick and easy meals isn't anything new, however, so what's driving growth?
Historically, pre-packaged meals and frozen dinners have gotten a bad wrap — some, rightly so. Those frozen dinners and packaged foods often bring up fond memories from our childhoods. However, the types of packaged meals that appeal to today's consumers must combine unique flavor profiles with better-for-you ingredients and clean labels. A new generation of consumers isn't settling for unappetizing products laden with questionable ingredients, added sugars and vast amounts of salt.
The History of Prepackaged Meals & Frozen Dinners
Back in 1923, Clarence Birdseye invented the system of flash freezing food and packaging it for sale. But it wasn't until the Swanson brothers launched a massive advertising campaign in the mid-1950s for their innovative "TV dinners" that packaged meals became mainstream.
As a result, Swanson is often credited with coming up with the compartmentalized frozen dinner. The idea, however, actually stemmed from the airline industry. A Swanson employee took note of how Pan American Airways served meals to their passengers and brought the idea back to the Nebraska-based company.
Meals were originally sold in aluminum trays intended to be heated in an oven. Salisbury steak, fried chicken, and turkey with a side of cornbread stuffing, peas and sweet potatoes were some of the first frozen dinners available to consumers. They were so popular that, by 1960, Swanson added a fourth compartment to their trays to include desserts such as apple cobbler and brownies.
The Current State of Packaged Ready-Made Meals
Convenience foods have come a long way from the TV dinners of the 60s and 70s, and so too have consumer expectations for healthy choices and natural ingredients. These prepackaged meals earned a bad reputation for being highly processed and 'not real' food. But there's been a shift toward healthier, more natural frozen meals and packaged foods in recent years.
Today, there's much more variety. Frozen pastas and ancient grains with better-for-you sauces, low-calorie or gluten-free options, and gourmet, ethnic flavors are popular with today's consumers. Extra interest surrounds healthy packaged meals that are free of artificial flavors, preservatives or additives, yet feature a long shelf life.
Though convenience has always been a main factor for the success of ready-made meals, today's consumers want products made with "real ingredients" that also provide positive nutritional benefits. Awareness about the numerous types of chemicals used in processed foods is growing, too, and having lengthy paragraphs of tiny print on an ingredient label is unacceptable to most consumers.
Perhaps the greatest opportunity for food manufacturers is the consumer segment of Generation Z shoppers. According to a Packaged Facts study, today's 18- to 24-year-olds are 18% more likely than their Millennial predecessors to prefer simple, easy-to-prepare meals. Their report shows ample opportunities for food marketers of frozen and packaged prepared meals to convert Generation Z individuals into loyal, lifelong customers.
Even though this generation relies heavily on portable and convenient food options, they're surprisingly health conscious and are driving many of the clean label initiatives. As a result, consumers of all ages are seeking clean-label products while avoiding ready-made meals that are high in fat, sodium, added sugars and preservatives.
Manufacturers are eliminating artificial ingredients, while also emphasizing nutritional benefits and improving the taste and quality of their foods. In order to get today's consumers interested in your packaged and frozen meal products, it's essential to combine health and convenience—not just one or the other.
RELATED: Frozen Pasta Case Study — How One Manufacturer Improved Their Product and Profits
Tips for Formulating Clean Label Ready-Made Meals
Increasingly, food manufacturers are cleaning up labels and reducing the use of high-fat ingredients in their ready-to-eat meals by using all-natural whey protein ingredients like Grande Bravo®. Whey protein is recognized and trusted by consumers, and its functionality allows food manufacturers to attain the rich, creamy textures in sauces, entrees and side dishes that consumers crave.
Grande Bravo is used to replace starches and gums. This shelf-stable ingredient can also replace or reduce the use of perishable fresh dairy such as milk, cream, butter, cream cheese and even eggs while maintaining and even enhancing a product's flavor and mouthfeel.
Grande Bravo functional whey proteins are perfect to use as a healthy replacement for high-cost, high-fat ingredients in ready-to-eat meal applications. Some examples include frozen entrees, canned soups, sauces, dips, dressings and even frozen desserts. It gives sauces the ability to survive multiple freeze/thaw cycles while maintaining taste and texture. This makes it ideal for frozen meals, and its clean dairy flavor ensures your food will taste just as great as your original formulation.
So many of today's ready-made meals include rich, creamy sauces. But some food manufacturers have found it challenging to maintain the consistency and mouthfeel of these savory prepared meals while reducing fat, unwanted calories and cost.
Grande Bravo can help you achieve optimal flavor and texture. See for yourself how Grande Bravo helps maintain creamy textures and mouthfeel in our Creaminess eBook by clicking the link below. You'll see firsthand the science behind why creamy characteristics appeal to consumers and how this versatile alternative ingredient can enhance the quality of your frozen dinner and ready-made meals.
Reach out to the formulation experts at Grande Custom Ingredients to help you discover ways to improve your creamy applications. They're ready to tackle your toughest formulation challenge.