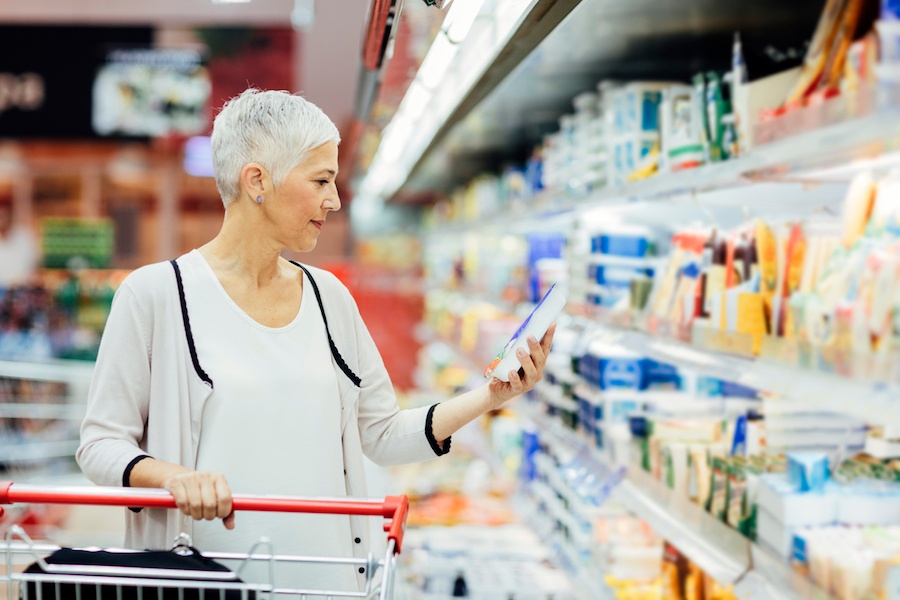 Many food manufacturers were scrambling to meet the FDA's July 26, 2018 deadline that required a sweeping overhaul of how nutritional facts and serving sizes are listed on food labels. Manufacturers with $10 million or more in annual food sales are giving a sigh of relief over the rule to extend the compliance dates to January 1, 2020. Food manufacturers with less than $10 million in sales get an extra year, with their deadline being January 1, 2021.
While there's more time to comply, the mandate still requires action, and the sooner the better. After all, the need for label transparency isn't just good for compliance and helping consumers understand food labels; it's good for business.
Let's look at an overview of a few of the major change requirements and some proactive strategies to capture market share in advance.
1. Updated Label Design
Food manufacturers will need to redesign labels to more prominently feature calories and serving information. Current standards allow this important data to be lost in a sea of other text, making it difficult for consumers to discern the information and make informed decisions.
2. Realistic Serving Sizes
When's the last time you ate half a can of soup? By today's standards, that half a can constitutes a serving. How about five crackers? Half a cup of ice cream? Not likely! Thousands of other products contain unrealistic serving sizes, creating fodder on some websites and social channels. Food manufacturers will be required to reflect serving sizes more accurately based on typical amounts people actually eat during one sitting. The last serving size requirements were published more than 25 years ago in 1993, so this update is long overdue.
3. Added Sugars
Some would argue we've become a nation addicted to sugar. It's in everything from salad dressings to soups and even supposed healthy foods such as granola and sports drinks. Manufacturers will be required to declare the grams of sugar in products in addition to the percentage of recommended daily allowance (DV%) — generally, a person's total daily calories from added sugars should not exceed 10%.
4. Dual-column Labels
Many pre-packaged products that contain multiple servings (yet could be consumed in a single sitting) will be required to also indicate nutritional information per package in a side-by-side comparison. This will help consumers understand how much fat, calories and other nutritional value they'll receive based on whether they eat the entire contents or choose to show some restraint. Some products that fall in between one and two servings will be required to update the label to indicate that the contents contains a single serving — rather than 1.5 servings, for example.
There are other changes that food manufacturers will need to comply with, such as better information regarding sodium, dietary fiber, vitamin D and much more, so make sure you strive for compliance well in advance.
5. Get Ahead of the Curve
Though the FDA is putting off the requirement for better labeling, consumers are already demanding cleaner labels and transparency today. If your facility isn't already putting labeling best practices into play, you're likely falling behind your peers. Be proactive by reformulating products with healthy and innovative ingredients that appeal to label-conscious consumers.
Returning to the days of including fresh ingredients, such as milk, cream, butter and eggs in formulations, however, isn't realistic for most manufacturers that want to offer wholesome ingredients while maintaining profit margins and improving nutrition. Still, they will need to steer clear from alternative artificial ingredients they may have relied upon in the past.
A solution is to replace such premium or artificial ingredients with all-natural Grande Bravo® functional whey protein. It not only provides superior nutrition — helping to reduce fat and calories — it also provides superior flavor and texture. Whey protein is also a recognized and trusted ingredient by consumers, meaning they'll be much more likely to place products containing it in their grocery carts, and food service and restaurant patrons will be more likely to indulge.
It's imperative for food manufacturers to offer more nutritional products with easy-to-read labels, realistic serving sizes and recognizable ingredients in advance of any FDA compliance mandates. At Grande Custom Ingredients Group, we're passionate about helping you achieve your product labeling goals and have expert food scientists who are eager to help you with your toughest formulation challenges. Reach out to us today to discuss the possibilities.