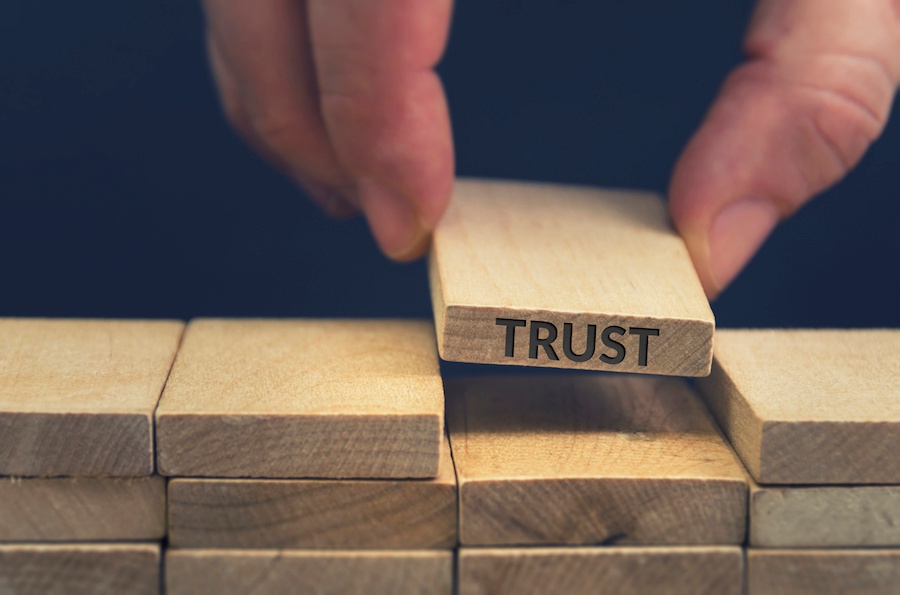 There's concerning data that reveals declining consumer trust in food and beverage companies. According to one study, fewer than one in four consumers in the U.S. trust labels on food packaging. What's more, younger Americans have more skepticism than older generations and hold higher ethical standards for brands.

Those consumer confidence statistics are alarming, yet they represent incredible opportunities for the food industry. Here are ways food manufacturers can engage consumers to build trust in their brands and improve formulations to deliver on their promises.
Emphasize Ethical Sourcing and Chain of Custody
While consumers typically rank food companies and regulating authorities at the top for those they deem should be responsible for food safety, they may not necessarily trust that they'll follow through. The disconnect indicates there's a lot of work to do, especially among food companies.

Food manufacturers that include dairy and agricultural products in their formulations especially need to ensure a strict chain of custody. Consumers increasingly insist on knowing where their food comes from and whether producers have sustainability initiatives and enforce the ethical treatment of animals.
Manufacturers should exercise due diligence when working with suppliers and inquire about farming practices and how products are procured. Most consumers have no problem consuming dairy products and hold a positive view of agriculture when farm animals are treated humanely and sustainable practices are in play. Use these sentiments to your advantage; first, by ensuring ethical sourcing and then by informing consumers.
Ensure Truth in Advertising
As consumers become increasingly health-conscious, more and more food product packaging is including nutrition-related buzzwords, such as the terms "natural" or "no sugar added." However, consumer advocacy groups are exposing how some of those claims are overinflated and can mislead or trick consumers into believing products are healthier than they really are. Shoppers are becoming more savvy and learning to compare claims on the front of food products with the ingredient lists and nutrition labels shown on the back.
Providing accurate labeling is not only important for gaining consumer trust, it can also help food manufacturers avoid litigation. Class action lawsuits against food and beverage manufacturers rose to record highs, with false labeling and "all natural" claims making up more than half the complaints.
To gain consumer trust, ensure accurate labeling and that the ingredients included in formulations truly are what they claim to be. Dig deeper when working with suppliers to understand their ingredient sourcing and quality control practices so that your labeling truly reflects the qualities that you and consumers are looking for.
Be Authentic and Transparent
Nearly every food manufacturer is putting an emphasis on natural ingredients and striving to provide health benefits while keeping costs in check. With so many natural claims on the market, it can be difficult for one product to stand out from the next.

Clean labels with recognizable ingredients still rank highly, but many shoppers want to go a step further. Consumers want to know exactly what's in their food, not necessarily what isn't. They also want to know how ingredients are sourced and how their health might be affected.

This kind of transparency in the food system is particularly important to younger generations, with 86% of young mothers saying they would pay more for products offering complete transparency.

As noted, added consumer scrutiny is often placed on products that include dairy ingredients like heavy cream and cheese because of concerns for the ethical treatment of animals and sustainability. Included in this category is whey protein, which can be used to partially replace these traditional dairy ingredients to improve texture, flavor and nutrition.

Most commodity whey protein, however, can't guarantee ethical sourcing, a strict chain of custody, chemical-free food processing, or all-natural claims. Grande Bravo® functional whey protein, however, truly is an all-natural product that can check all the boxes and assure food manufacturers and consumers alike of its health benefits and origin. It's an extremely versatile ingredient that is sourced from vetted Midwest farmers in the U.S. and can be used in a variety of products including soups, sauces, dressings, desserts and many other applications.
There's a difference between clean labels and label transparency, and food manufacturers that have successfully built consumer trust in their brands have leveraged this understanding and how it impacts their customers. At Grande Custom Ingredients Group, we invite you to ask questions and inquire about our products because we, too, believe in complete transparency.
Reach out to our expert food scientists today to see how an ingredient partnership can support your initiatives to strengthen or regain trust in the marketplace.