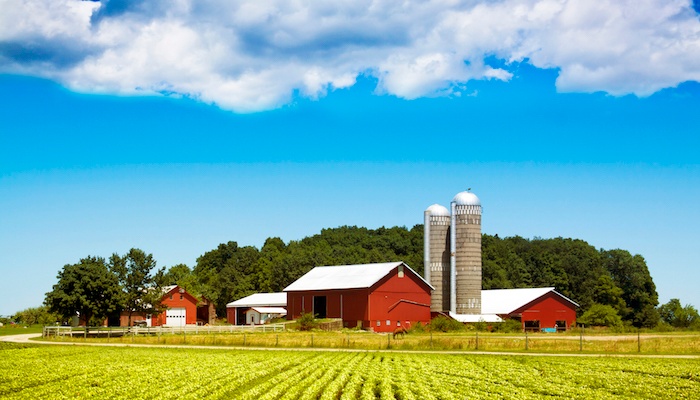 Chain of custody is a hot topic these days – and has been for several years – because food safety is increasingly important to consumers and a potential liability to manufacturers in the food industry.
Several recent outbreaks and lawsuits have highlighted the importance of maintaining a strict chain of custody, with thousands of recalls costing millions of dollars for the companies involved. How can food manufacturers ensure the ingredients they use are sourced from clean and safe environments that won't threaten their brand reputation or the health of their valued customers? It first helps to understand the greatest risks.
The Top Reasons for Food Recalls
One of the biggest food recalls in history occurred in the last decade over Salmonella concerns. Over a half-billion fresh eggs from an Iowa-based producer were recalled after nearly 2,000 reports of illness were reported. While most violations of food safety protocols are likely unintentional, there have been a surprising number of food producers that have knowingly shipped products containing contaminants, leading to criminal cases and fines.
Common reasons for food product recalls and alerts in the food and beverage industry can vary widely and include:
Undeclared allergens
Misbranding
Import and domestic products produced without inspection
Possible foreign matter contamination
Possible bacteria contamination (Listeria, Salmonella, E. coli, etc.)
Processing defects and deviations
And more
RELATED VIDEO:
The Chain of Custody for Whey Protein Concentrate


Tips to Improve the Chain of Custody
Despite what some may consider strict law enforcement when it comes to food safety and preventing foodborne illness, the U.S. Food and Drug Administration (FDA) actually has minimal regulations on food such as dairy products. This is in comparison to the pharmaceuticals industry which requires clear identification of all suppliers in the supply chain and exhaustive processes and compliance for changing formulas or packaging.
Food manufacturers routinely change suppliers and switch out ingredients in their formulations to obtain cost savings or improve product quality and, unless a problem occurs, there's little oversight or monitoring. If a failure in the supply chain does occur, however, the FDA and other regulating authorities will, no doubt, require every piece of evidence and detailed documentation.
When sourcing ingredients, the first key to ensuring a strict chain of custody is to know exactly where those ingredients come from. To do so requires a paper trail of chronological documentation, showing where the product originated and each channel it passes through until it shows up on your loading dock. Such an audit trail helps to create transparency, compliance and accountability for everyone who handles the product along its journey. In the event a recall were ever to occur, the evidence collected could minimize potential litigation.
If you're currently sourcing ingredients from suppliers that cannot assure you of the quality and safety of their products and provide the documentation to back it up, it's time to tighten up requirements for chain of custody documentation. Tracking of such data becomes increasingly challenging with commodity products or goods imported from countries that may have questionable agricultural practices or regulations to govern food safety.
Because of the time consuming and costly process, many look for new ingredient suppliers that can provide assurance of their product quality and safety. Fresh animal products, including dairy and eggs, are often among those with the most inherent risk of contamination and subsequent recalls.
Alternative Ingredients May Improve Chain of Custody
The quest to eliminate contamination concerns that inevitably come with fresh dairy and eggs has led some food manufacturers to consider alternative ingredient solutions that provide the same functionality. However, not all substitutions comply with another important factor impacting today's food industry: clean label consumers.
Artificial thickeners and starches have fallen out of favor and are no longer a consideration for most manufacturers that want to maintain or improve market share. Functional whey protein ingredients should be a serious consideration when looking for a replacement for costly milk, cream, butter, cheese, cream cheese, eggs and other dairy.
Available in various forms, whey protein can replace fresh dairy and eggs in creamy applications such as soups, sauces and dressings, or in baked goods, coatings, frozen entrees and desserts. Beverages, both creamy and clear, are also common applications. Forms of whey protein concentrate include whey protein isolate (WPI), functional whey protein, reduced lactose whey, dried yogurt powders and whey protein crisps.
Because these ingredients can replace numerous products, they can help simplify supply chains and, because they're in dried or powdered form, they have a longer shelf life and are inherently absent of many of the food safety concerns associated with fresh ingredients. Though whey protein concentrates lack most safety concerns, they don't lack flavor or functionality, and the associated health benefits can improve nutrition in most applications.
Work With Trusted Suppliers
Whey protein ingredients produced by Grande Custom Ingredients Group have a strict chain of custody designed to ensure the highest levels of safety and consistency. The entire process begins with the milk used to make our dairy ingredients. It's all procured from Grande Producer dairy farms located in the heartland of the Midwest – farms that adhere to the strictest standards of quality in the industry.
From there we have processes and procedures in place that continue to ensure product safety. We don't believe there is another dairy ingredients manufacturer out there that can say the same thing.
If you missed the short video mentioned above, scroll up to view it and learn more about our unique chain of custody. Need more reasons to use whey protein? Access our tip sheet with the top 10 reasons below, or contact us to talk with one of our food scientists.