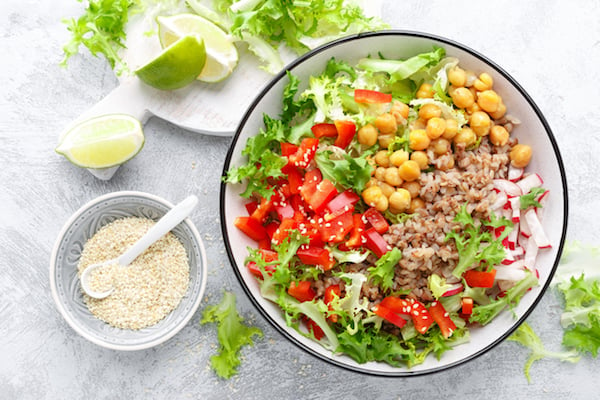 More than half of all U.S. consumers say they consider protein content when buying food for their households. The form of protein they choose varies widely, from meat, cheese and yogurt, to protein concentrates used in sports beverages, supplements and snack bars.
One of the fastest growing segments among protein ingredients is the plant protein market. Despite its growth, however, plant proteins fall short of their more traditional counterpart, whey protein, when it comes to overall nutrition, functionality and digestibility.
Related: Health Benefits of Whey Protein
In the following video, Brad Nielsen, Director of Sales and Marketing for Grande Custom Ingredients Group, shares the latest insights into the differences when comparing the digestibility of whey protein and plant-based proteins.
Video Transcript:
When formulators consider all their options for protein, there's certainly a lot available out in the marketplace. There are a lot of options from plant proteins to various others within dairy protein.
As we look at whey protein in particular, it provides great nutritional opportunities because it has all the essential amino acids that are necessary for digestion and has a PDCAAS value (Protein digestibility-corrected amino acid score) of 1.0 — the highest possible.
Some of the new ways of measuring protein that will actually come out very soon will show that dairy proteins, and whey proteins in particular, have some of the highest protein digestibility available in the market.
There's a lot of plant proteins in the marketplace right now and they have a lot more growth as people try to eat more natural, authentic diets. Still, some of those natural plant proteins don't have a lot of the essential amino acids compared to whey proteins that are available. There's a lot of evidence in the industry that shows whey proteins are simply better from a digestibility perspective.
New is Not Always Better
As food trends come and go, the sustainability and nutritional value of whey protein remains stable and continues to be the protein of choice among food manufacturers that have come to rely on its functionality, price stability and use in a wide range of applications. To learn even more reasons to use Grande Bravo® functional whey protein in your formulation, check out our tip sheet below. Need application support? Reach out to one of our expert food scientists to overcome your toughest formulation challenges.