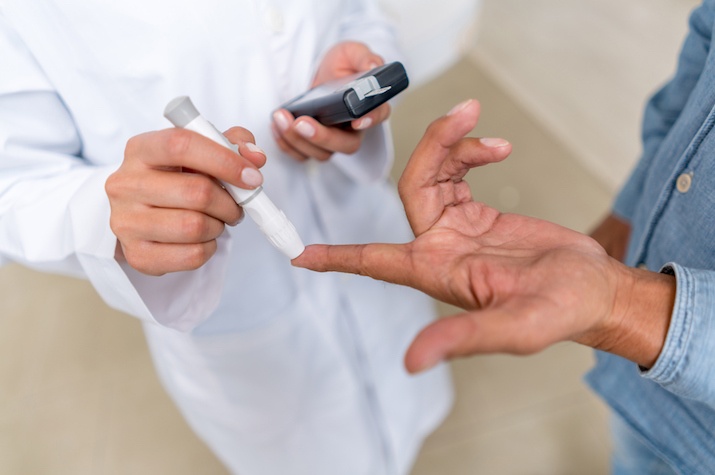 In the last four decades, the number of people living with diabetes has nearly quadrupled, according to the World Health Organization. The American Diabetes Association reports that nearly 10% of the U.S. population has the disease, accounting for more than 30 million people.
Diabetes is considered an epidemic by some medical scholars. Advances in treatment and prevention are being made, however, and a new study released by The American Journal of Clinical Nutrition indicates that consuming whey protein could be part of the solution.
Let's take a look at recommendations for diabetes treatment and how the study's findings support them. We'll also explore how food manufacturers can play a role in reducing the incidences of diabetes with their products and formulations, and why doing so might just be the best "medicine" yet.
While many pharmaceuticals have introduced costly medications to combat the disease and have contributed greatly to managing diabetes, experts agree: physical activity and losing weight through a healthy diet are the best ways to reverse insulin resistance and prevent or delay type 2 diabetes.
The Study's Results
In a randomized, controlled trial, men with type 2 diabetes ingested whey protein with breakfast and lunch. Whey protein stimulated insulin releases and improved their glycemic levels by approximately 13% following each meal when compared with the placebo control. Insulin concentrations improved, showing strong positive correlations with increases in valine and isoleucine — essential branched-chain amino acids that contribute to diabetes control.
Just as notably, ingesting whey protein increased the satiety of participants and suppressed their appetites — a key factor in reducing caloric intake and losing weight.
Food Manufacturers Can Be Part of the Solution
As the incidences of diabetes rise among Americans, consumer demands for diabetes-friendly foods will rise with it. In accord with the study, Grande Bravo® functional whey protein is an ideal solution that offers health benefits beyond those indicated. Not only will it help suppress appetites and regulate insulin, whey protein does so with fewer calories and fat than many traditional ingredients.
All-natural Grande Bravo offers food formulators a practical and cost-saving way to replace or reduce premium dairy ingredients, such as butter, cream cheese, milk, heavy cream and even eggs. Unlike commodity whey on the market today, Grande Bravo functional whey protein improves nutrition while maintaining and, in many cases, enhancing a product's mouthfeel, texture and flavor. After all, another factor in successful weight loss is finding healthy foods that are also satisfying and taste good.
Just some of the common applications where Grande Bravo is commonly used include:
Soups and sauces
Spreads and dips
Creamy sauces and fillings
Salad dressings
Low-fat foods
Coatings and seasonings
Bakery and confectionery
Ice cream and desserts
And more
Explore the possibilities of including Grande Bravo functional whey protein in your applications, and contribute to the efforts being made to reduce diabetes in our country. Reach out to our team of experienced food scientists who will help you determine the ideal formulation solution for your products that currently contain premium dairy and eggs.