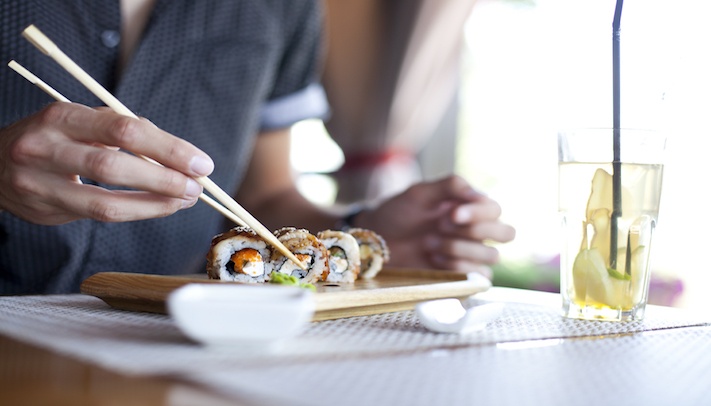 Just as today's consumers are starting to snack more, small plates, sides, and appetizers are also seeing a surge in popularity in restaurants. In fact, according to Technomic's recent Starters, Small Plates & Sides Consumer Trend Report, nearly 4 out of 10 consumers order an appetizer on all or most of their restaurant visits. From sushi rolls to creamy spinach and artichoke dip, appetizers of all kinds should cater to today's health-conscious and foodie consumers, and to help your restaurant take advantage of this trend towards smaller, shareable portions, here are some of the main drivers of appetizer purchases in today's restaurants:
Premiumization
When it comes to ordering an appetizer, 67% of consumers say high-quality/premium ingredients play an important factor when deciding what to order. Whether this means fresh, natural, and healthy ingredients; local, farm-to-fork foods; or hard-to-find, gourmet ingredients, consumers are drawn to dishes that bring a little something extra to the table. In fact, more than half of consumers who eat out at restaurants are looking for innovative dishes that they can't make at home.
Value
With consumers getting better at finding deals and taking advantage of promotions for just about any meal, appetizers can be an enticing lower-priced menu option for consumers looking to save. They also give patrons the opportunity to sample several different menu items, rather than committing to a single, more expensive dish.
Trying to think of ways that you can improve your restaurant's appetizers and side dishes? Look no further than natural whey protein. Products like our Grande Bravo® functional whey protein can be used as a high-quality replacement for high-fat, high-cost ingredients like cream, butter, cream cheese, and eggs, all while maintaining—and even enhancing—your food's texture and flavor. It's perfect for many different appetizer applications like sauces, soups, salad dressings, dips, and more, and is also freeze-thaw stable.
Likewise, for restaurant operators who are looking for a high-quality replacement for yogurt, products like our Grande Primo™ dried yogurt & cultured dairy products can help restaurants add the authentic taste and creamy texture of yogurt to their menu items, while also adding a nutritional boost. As a matter of fact, here's a real life example of how Grande Primo™ can be used to add the authentic yogurt taste and creamy texture to a hummus spread (click to download pdf).
To find out more about how products like Grande Primo™ and Grande Bravo® can be used to enhance your restaurants' appetizer offerings, contact our team of food scientist experts.