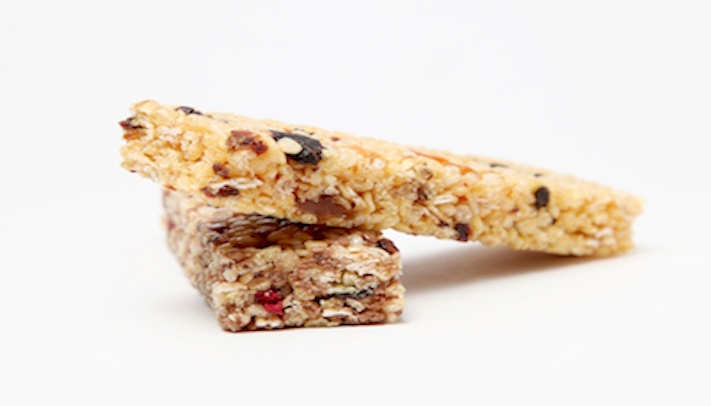 Over the past few years, there's been a noticeable shift in the eating habits of American consumers, and it starts with eating more snacks. Today's consumers are moving away from the "three square meals" approach, and now favor 4-5 smaller meals and eating snacks as meal replacements instead. According to the white paper "Snacker Nation" from the Sullivan Higdon & Sink FoodThink, researchers found that 81% of consumers admit to snacking at least once a day, with nearly half snacking a couple of times a day or more. And with 23% of consumers saying they also intend to snack more in the future, it's time for food manufacturers to get serious about their snack food offerings.
To help give manufacturers better insights about the newly-dubbed "Snacker Nation," SHS FoodThink broke consumers into 5 separate snacker segments:
The Healthy Snacker (29%)
The Bored Snacker (28%)
The Starving Snacker (21%)
The Non-Snacker (12%)
The Social Snacker (10%)
Within each segment, consumers have different snack preferences and eating habits—all of which affect their purchasing decisions. Healthy Snackers, for example, prefer snacks with good-for-you, natural ingredients, whereas Bored Snackers seek bold, adventurous flavors and trendy foods. Of the different preferences and habits of each segment, however, the majority of consumers across each group believe one thing: snacking isn't synonymous with unhealthy anymore. In fact, 3 in 4 believe snacking can be part of a healthy diet.
Download the full report for free: Click here
While certain snacks are simply meant to be sinful indulgences, many consumers would welcome an improvement to their favorite snack's nutrition or ingredient quality. Whether this means lowering fat and calories or eliminating artificial ingredients, today's consumers are looking for healthier, more satisfying snacks that won't have them worrying about missing a meal because they had to drop the kids off at basketball practice.
One way that food manufacturers can improve the nutrition of their snacks, include more natural ingredients, lower ingredient costs, AND increase their snacks' functionality is by using whey protein ingredients like the ones from Grande Custom Ingredients Group. As Innovators of Dairy-Based Food Ingredients™, we offer several world-class, natural whey protein products, including Grande WPCrisp® and Grande Bravo®.
Grande WPCrisp® whey protein crisps can be used in nutrition/meal replacement bars as a fast and healthy snack for the on-the-go snacker, and are perfect for adding a crunchy protein boost your post-workout protein bar. The crunchy texture along with high-quality, clean-tasting whey protein mixes well with many different bite-sized snacking options. Our 60% protein crisp is even available in natural dark cocoa, ideal for all your chocolate applications.
Grande Bravo® functional whey proteins can be used to reduce or replace high-cost, high-fat premium ingredients commonly found in snack foods, including cream, butter, cream cheese, fat, and even eggs. Using Grande Bravo® allows manufacturers to cut the calories, fat, and cost to manufacture their products, all with just a single, natural ingredient. Bravo's superior water-holding capability also allows manufacturers to improve or maintain their products' texture, and our various flavor profiles can ensure a great tasting product!
As consumers' attitudes towards snacking continue to evolve, it's apparent that the demand for snacking will only continue to rise. Grande WPCrisp® and Grande Bravo® are both cost-effective, natural solutions that can help serve this growing demographic. To learn more about how these products can be used in savory snack applications, please download our WPCrisp Savory Snack Whitepaper: