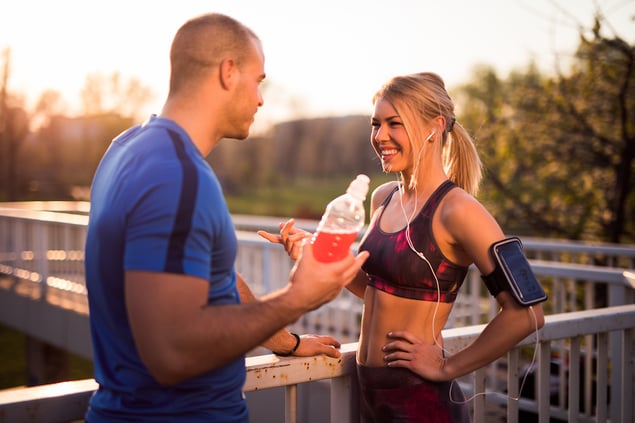 High-caffeine energy drinks promise a quick energy boost, but consumers would much prefer to not run out of energy in the first place. Beverage manufacturers are responding to their demands by creating products that promote multiple health and nutritional benefits and can help individuals maintain consistent energy levels and mental focus throughout the day.
In particular, consumers are seeking all-natural "protein plus" beverage concepts in growing numbers. The protein drink market size was valued at just over $23 billion in 2022 and is expected to grow at a healthy 8.6% (CAGR) from 2023 to 2029, nearly doubling to a projected $41.5 billion.
When considering high-protein beverages, however, many in the beverage industry are looking beyond simply adding nutritional claims; they want to leverage ingredients that taste great, look great and deliver functional benefits.
Overcoming Consumer Concerns
Negative publicity about the potential health effects of some energy drinks could threaten sales. Formulators want to win back the public's positive opinion of energy drinks by supplementing with protein, collagen, fiber, vitamins and minerals, and pre- or probiotics.
In light of expected market growth of "protein plus" beverage products, enhancing protein levels is a natural choice. While adding extra grams of protein might not provide an immediate boost of energy, it plays a role in overall energy levels by delivering essential amino acids to the body. It can also help improve satiety and plays a major role in repairing and building muscle, delivering energy for the long haul.
As energy drink manufacturers try to appeal to today's health-conscious consumers, energy teas, new flavor profiles and low-sugar sports drinks are just the tip of the iceberg. It's clear that consumers are interested in products that provide additional functional benefits.
Clear Protein Beverages On the Rise
Protein waters have especially seen a surge in popularity among consumers and continue to capture market share. Unlike the stereotypical, sugar-laden energy drinks, protein-enhanced beverages provide consumers with more sustainable energy than caffeine or sugar while also providing essential nutrients.
Whey protein isolate is a go-to ingredient in ready-to-drink (RTD) or ready-to-mix (RTM) energy beverage formulations with enhanced protein levels. Not all WPIs deliver functional benefits, however. Though different protein powders can provide similar health benefits, there's often a major difference in their functionality, taste and turbidity. Protein waters and other clear protein beverages especially require clarity that remains shelf stable without forming sediment deposits or becoming cloudy over time.
Additionally, not all WPIs can be labeled as all-natural ingredients, with some having undergone chemical treatments during production.
Grande Custom Ingredients Group's Grande Ultra® whey protein isolate is regarded among the best in the industry by food and beverage formulators. Using a patented production process with zero chemical modifications, we create a whey protein isolate with the best combination of taste and clarity. It not only tastes exceptionally clean, it also doesn't leave your beverage cloudy or gritty.
View our short video below demonstrating the clear difference between Grande Ultra WPI and the competition.
Grande Ultra vs. the Competition
Our Grande Ultra WPIs work great in numerous types of beverage formulas across a wide pH range, and are available in both instant and acidified forms. When compared to our closest competitors, Grande Ultra stands head and shoulders above the rest for taste and clarity. We released a taste comparison study pitting Grande Ultra against leading WPI brands to prove it.
Contact our team of beverage and food scientists to explore the possible uses for Grande Ultra in your beverage applications. They'll help you tackle your toughest formulation challenge. Remember to access the WPI taste comparison study below.