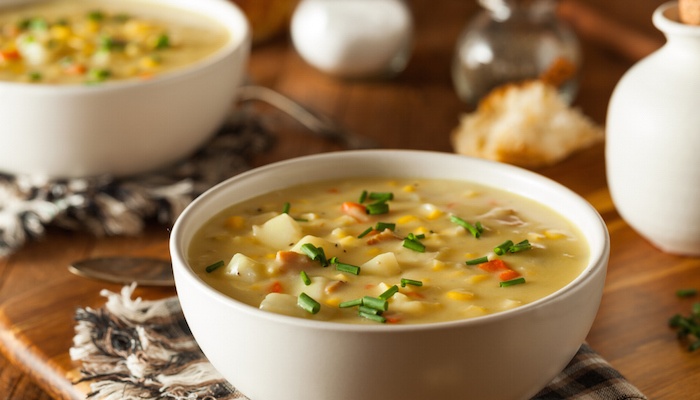 If there's one thing that signals the start of fall in the U.S., it's the introduction of seasonal pumpkin dishes and drinks at restaurants around the country. But while pumpkin has long been seen as the king of fall, quick service restaurants (QSRs) and casual dining brands are also trying to incorporate non-pumpkin flavors and trends into their fall menu offerings to entice consumers. From the flavor of caramel apples to hearty soups and sauces - even dishes with carved turkey and cranberries - plenty of new fall-themed recipes will be hitting menus in late August and early September.
That being said, with Thanksgiving landing in late fall and with Christmas close behind, there are always plenty of consumers who are diligently counting their calories to avoid over-indulging during the holidays. With consumers looking for healthier options, more natural, lower-calorie fall menu items provide an opportunity to get the taste of the season without the typical of guilt of indulging in a piece of creamy pumpkin pie or cheesecake.
To help give you some ideas of different healthy options that are hits with consumers, here are 5 fall food trends to pay attention to this year:
Pumpkin
You know it's fall when restaurants start offering pumpkin pies, pumpkin lattes, and even pumpkin beer. Pumpkin can be used in a wide variety of applications, and consumers love the rich, cinnamon flavor of pumpkin spice. It's most commonly used in soups, desserts, and beverages, but there's a chance to be more creative, using it in hummus, yogurt, and more.
Soups and Sauces
With fall signaling the start of cooler weather, it's also the perfect season for soups, chilis, stews, and even mac & cheese recipes. There are plenty of fresh vegetables available during early fall, which can make a great base for chicken soup, beef stew, creamy potato chowder, or hearty chili.
Apple + Cranberry
From fresh apple pie to warm cranberry sauce with Thanksgiving dinner, these two fruits have become key staples in fall foods. However, they can be used to make more than just great desserts and sides. An apple walnut salad with tangy cranberry dressing can be a perfect healthy menu item.
Turkey
As the star of Thanksgiving dinner, and you can't help but think of fall when you're eating a delicious piece of carved turkey. Whether it's used to make sandwiches or it's added to the apple & cranberry salad mentioned above, there are plenty of ways to invoke that feeling of fall by making a tasty carved turkey dish.
Corn
With most farmers typically harvesting their corn in August and September, corn has become a staple in many fall foods. Whether it's on the cob, on the side, creamed, or in a main dish, there are plenty of ways to incorporate corn into your fall menu, including soups, salads, and even pizzas.
For casual dining chains looking for an easy way to create more functional, nutritious fall menu items, look no further than functional whey proteins. They're the perfect replacement for high-fat, high-calorie dairy ingredients, like cream, butter and cheese, without compromising the taste and texture of the original recipe. They can also be used to enhance the freeze-thaw stability of a recipe, making them perfect for QSRs that receive many of their food offerings frozen.
To learn more about how our natural whey protein products can be used to lower the fat and calories in your fall soups, dressings, sauces, and desserts, while also improving freeze-thaw stability, make sure you download our Creamy Applications Brochure below!