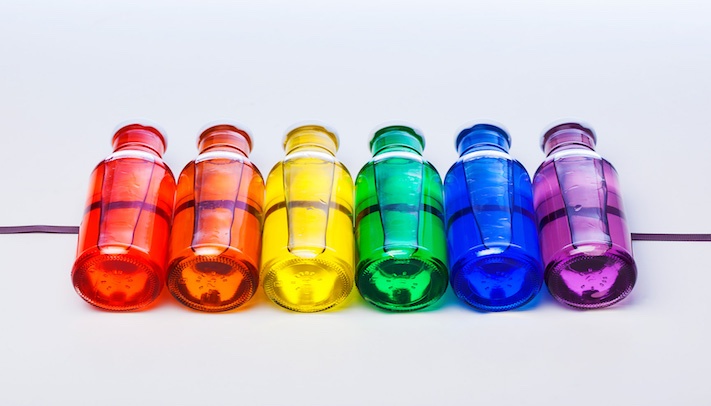 Today's consumers are placing an emphasis on healthier eating, but that doesn't necessarily mean they're trying to lose weight. According to the International Food Information Council (IFIC) Foundation's 10th anniversary Food & Health Survey, 57% of respondents rated their own health as very good or excellent, yet 55% of those respondents are either overweight or obese.
Described as the "fat-fit" consumer, these people aren't as worried about the calories they're consuming, but rather the overall "healthiness" of the food. In other words, they feel comfortable eating more calories, as long as the food they're eating isn't necessarily "bad for you." These consumers would choose a natural fruit smoothie over a bottle of soda any day, for example, but aren't particularly concerned that their large smoothie contains 750+ calories. As long as they maintain a regular exercise regimen and eat better-for-you foods, this new consumer group is perfectly fine being a little overweight.
"For these consumers, being fit is about eating nutritious, good-for-you foods, and being able to comfortably live an active lifestyle," says Kate Lavarda, Food Technologist at Grande Custom Ingredients Group. "They know they don't need to be a marathon runner to be healthy; they just focus on the basics that help them live a longer, happier life and avoid health problems."
So how do you reach them?
Because these consumers aren't worried about losing weight, traditional weight management positioning doesn't necessarily resonate with this consumer group. Instead, they're more interested in a product's functionality, like its ability to help lower cholesterol or its nutritional levels. In fact, one product category that's mastered creating functional, better-for-you products are sports drinks.
Given the on-the-go lifestyle of today's consumers, sports drinks and other functional beverages have exploded in popularity recently. Whether consumers are looking for more protein, fiber, vitamins, or their daily-servings of fruits and vegetables, beverages can be formulated to provide all of those things, and consumers can usually drink them whenever and wherever they want.
Beverage manufacturers looking to reach these consumers and offer something more than just weight management benefits can do so by adding a whey protein isolate (WPI), like Grande Ultra® WPI, to their current beverage formulation. 54% of Americans are either trying to get a certain amount or as much protein as possible in their diets, after all, and given the rising popularity of sports drinks, formulating functional beverages are a great way to do this.
As the Innovators of Dairy-Based Food Ingredients™, it's fitting that our Grande Ultra® WPI provides the best combination of clean taste and clarity across a wide pH range. Our patented production process results in Ultra's clean, neutral flavor that complements any flavor of beverage, and looking at the chart below, it's clear to see that no other WPI comes to close the clarity Grande Ultra® provides.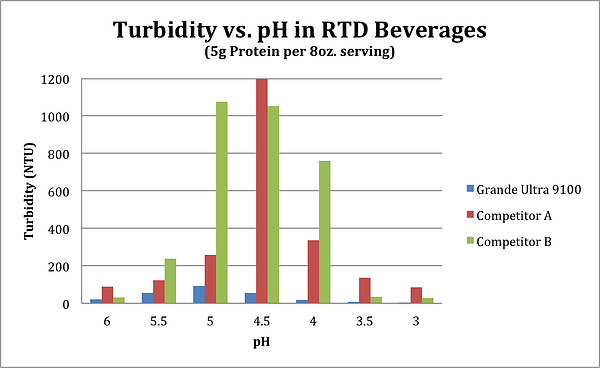 Want to know the best part? Our WPI is made using natural whey protein, with no added chemicals, modifiers, or preservatives! When it comes to formulating function beverages, Grande Ultra® is the ideal choice for fortifying your drink with protein and is ideal for flavored and functional waters, sports drinks, juices, and other non-carbonated soft drinks.
To learn more about how Grande Ultra® WPI can help you create more functional, nutritious beverages, download our Grande Ultra® Demo Video to get a firsthand look at how it can help.