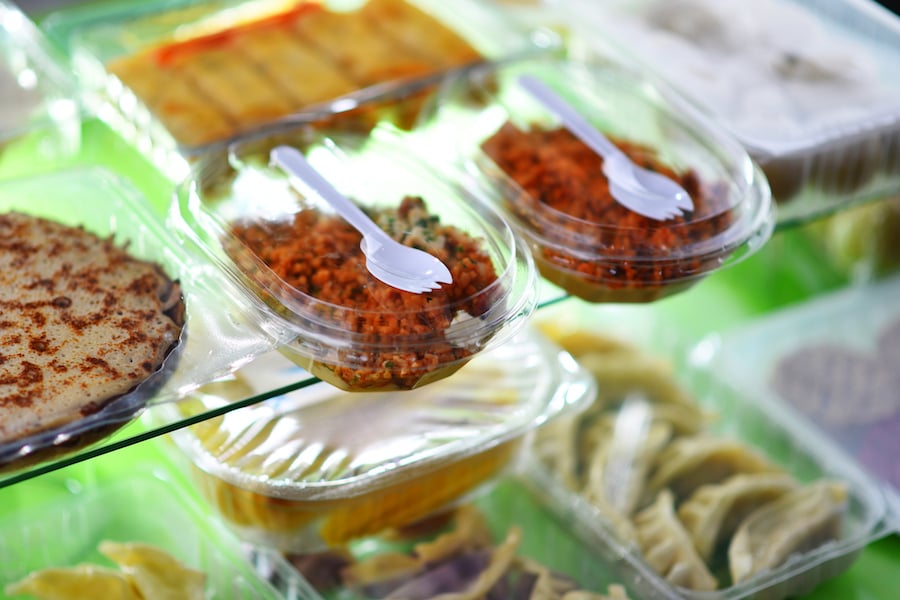 At one time, convenience stores and roadside gas stations carried an abundance of grab-and-go snacks to satisfy cravings of weary travelers — from an assortment of candy bars and donuts to bags of chips and beef jerky.
Those items remain, but the latest c-store trend focuses on feeding the entire family with take-and-bake pre-packaged meal kits.
What's Driving the C-Store Meal Kit Trend?
During the pandemic, many restaurants suspended operations or shut their doors completely. Others provided curbside pick-up and contactless delivery with limited menus. For many, this adaptation in restaurant business models — from full service, in-person dining to take out and delivery — was their only saving grace.
Convenience stores, however, were considered an essential service, meaning they didn't need to shut down. Many patrons sought out more than what was available in the snack aisle, and the limited selection of frozen pizzas, appetizers and hot dogs could only go so far.
Rather than following suit with restaurants and offering fewer items, c-store operators saw the opportunity and broadened their menus to offer more take-home dinners. Kwik Trip, a convenience store chain located in the Upper Midwest, built a new corporate kitchen facility in response to consumer demand and began selling fried chicken — simply take it home and reheat.
The response was so overwhelming that several new expanded Kitchen Cravings Take-home Meals were added to the lineup, including roasted turkey, pork chops or meatloaf complete with stuffing and mashed potatoes; grilled chicken fettuccine Alfredo; beef stroganoff; macaroni and cheese; spaghetti and meatballs and several others.
Made fresh daily, the meal kits are individually packaged and shipped to nearly 700 of their stores in three states. They can be found in the cooler section and come complete with full cooking instructions on the label.
The convenience of grab-and-go meal kits helps reduce the stress of meal planning while offering classic comfort food the whole family can enjoy.
Opportunities for C-Store Meal Kits
While these types of meals-on-the-go are popular in a pinch, their nutritional values may discourage some shoppers from indulging too frequently. Consumers will likely choose these types of meal kits with high calories, sodium and fat only when pressed for time rather than make them part of their normal meal routine.
Formulating healthier versions of c-store meal kits presents a major opportunity. For entrees that include sauces, such as beef stroganoff or chicken Alfredo, formulators should consider using one of several whey protein ingredients to replace a portion of the dairy in these applications.
For example, the use of Grande Bravo® functional whey protein can reduce fat and calories while maintaining the rich, creamy consistency of fresh cream in creamy sauces. For cheesy applications like macaroni and cheese, Grande Gusto® reduces sodium, fat and calories while maintaining and even enhancing salty notes and velvety textures, all without any chemical aftertaste.
That's because no chemicals are used in the making of Grande Custom Ingredients Group products. These innovative whey ingredients are all-natural and appeal to clean-label consumers, plus whey proteins have a long shelf life and can help prolong freshness. These innovative ingredients can also help optimize costs when replacing traditional dairy.
Access our Guide to Creamy Applications below to learn more about the diverse ways whey protein can be used in formulations. To learn more about the full line of whey protein ingredients from Grande Custom Ingredients Group, contact us for a consultation and samples.