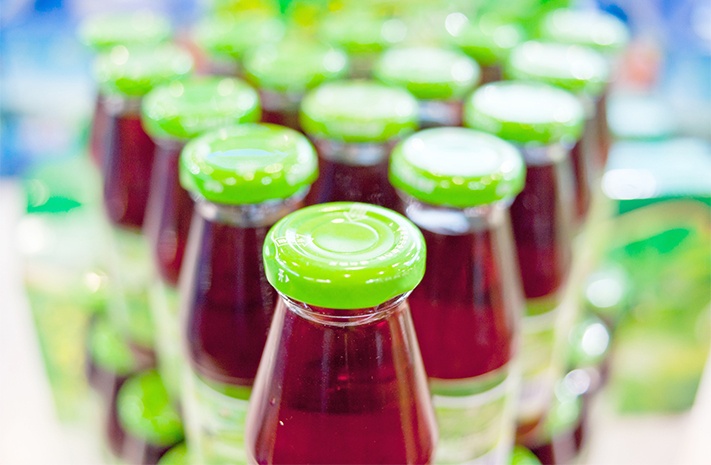 Consumer demand for ready-to-drink (RTD) beverages in the U.S. has grown considerably in recent years and is expected to reach $6.7 billion by 2019. The convenience of on-the-go drinks that are easy to drink while commuting or at the office is driving demand as is the desire for added nutritional values. Approximately one-quarter of beverages in many sectors now have protein, including carbonated soft drinks, bottled water, sports drinks, meal replacement beverages and more.
However, it's no longer enough for food and beverage manufacturers to merely pack a nutrition label full of protein and other daily recommended allowances of nutrients. A combination of minimal processing and minimal ingredients is also driving the RTD beverage market. Clean labels are essential, as is the way in which the listed ingredients are sourced and produced.
Let's take a look at the latest consumer demands for RTDs and the best way to meet them.
High Protein Levels
Creating protein-rich products while providing clean, neutral flavor profiles is a challenge for many manufacturers, but a laundry list of unrecognizable ingredients will cause many consumers to place products back on the shelves. Whey protein has become the preferred ingredient in many applications because of its superior nutritional properties and highest biological value of natural proteins.
The key word is natural — a claim that many consumers look for in their food and drink products. Grande Ultra® whey protein isolate (WPI) can be used in beverage applications to provide a clean, complementary flavor that won't compromise an application's original flavor, while boosting the protein level of the product.
Transparency is Key
Using whey protein ingredients to formulate drinks enables food and beverage manufacturers to include a single ingredient on the label. Claiming that the protein source is "derived from 100% natural whey protein" appeals to consumers who want to know where their food comes from.
Increasingly, consumers are concerned with the sourcing of their food and its chain of custody. They'll be pleased to know that the production process of Grande Ultra whey protein isolate begins with Grade A milk sourced from dairy farms with exacting standards. From there, natural white Italian cheese is produced, resulting in the finest Grade A whey. Fat and lactose are then removed in a patented process, resulting in a protein concentrate with the best clarity and flavor.
A Call for Clarity
Clear protein drinks are among the fastest growing segments of RTDs. Additional challenges arise when formulating beverages that require clarity over a wide pH range. Many WPIs claim to offer clarity, but none can compare to Grande Ultra, which is number one for clarity and stability in RTD beverages.
Fresh is Best
More perishable RTDs are being introduced into the market. However, maintaining shelf life — whether in the refrigerated section or on store shelves — is key to minimizing waste and boosting profits. This is a challenge for beverage manufacturers, considering consumers shy away from the artificial preservatives and additives traditionally used to extend a product's sell-by date.
Some options compromise shelf life, but Grande Ultra is a shelf-stable solution that requires no refrigeration, and it can be used in a wide range of applications without necessitating additional treatments or additives to maintain its functional properties.
Meet Consumer Demands
Success in the RTD beverage market requires providing consumers with clean labels, ethical sourcing, natural ingredients and minimal processing. Checking off all those boxes can be a major challenge for food and beverage manufacturers, but it's made easier with the functionality and versatility of Grande Ultra whey protein isolate.
Not all WPI is created equal. It may help to see Grande Ultra in action when it's put in a head-to-head challenge against two other leading WPIs. See the results of this study by checking out the Grande Ultra Taste and Visual Appeal Study below. You'll notice a startling difference.
Making the switch to Grande Ultra is even more practical because of the team of proficient food scientists at Grande Custom Ingredients Group. We can work alongside your team to quickly find the best solution for your application and help reformulate your RTD to meet your exacting standards and those of consumers. Reach out to discuss your toughest application challenge.