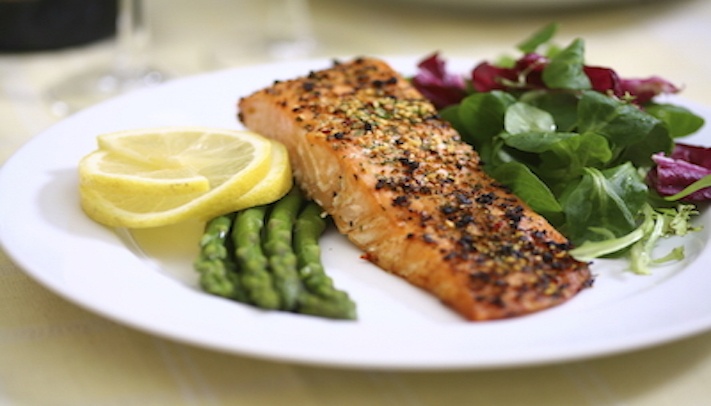 There have always been diet fads, and there always will be. From the low-fat craze of the 1990s to the low-carb Atkins diet, consumers have always been looking for ways to make weight loss easier. As consumers become more aware about the non-weight loss benefits of maintaining a healthy diet, however, eating healthy is taking on a whole new level of importance. Today's consumers aren't just eating healthier because they want a slimmer waistline; they're eating healthier because they want to live longer, more active lives.
For food and beverage manufacturers, answering consumer demand for these healthier foods has never been easier, as just about everyone is seeking out low-calorie, better-for-you options at the grocery store. In fact, according to a recent report from the Hudson Institute, low-calorie foods and beverages accounted for 59% of total sales growth for supermarket chains between 2009 and 2013, compared to just 41% for high-calorie foods. With consumers looking for healthier options, and food and beverage manufacturers getting better at formulating low-fat, low-calorie foods, BFY foods and drinks are some of the best selling items at grocery stores around the country.
Likewise, consider Nielsen's 2015 Global Health & Wellness Survey. After surveying more than 30,000 consumers from 60 different countries, they found that half of respondents are actively trying to lose weight, with 75% planning to do so via dieting. Furthermore, 88% of those polled said they are willing to pay more for healthier foods, particularly functional foods that are high in fiber, protein, whole grains, calcium, and vitamins and minerals. Consumers are savvier about the various health benefits of food these days, and they're willing to pay a premium for those benefits.
As Innovators of Dairy-Based Food Ingredients™, we offer several natural whey protein products that can be used to formulate delicious lower-calorie foods and beverages that consumers will surely love. Products like our Grande Primo™ and Grande Ultra®, for example, can be used to enhance the taste and mouthfeel of your product, all while reducing calories, lowering ingredient costs, and cleaning up the label.
Grande Ultra® whey protein isolate is specially produced to be an industry leader in taste and turbidity for clear beverage applications. It allows you to add a protein boost to your sports drink, fruit drink, or nutritional supplement, while achieving a clean, neutral flavor and the best clarity available over a wide pH range.
Grande Primo™ dried yogurt & cultured dairy products are perfect for food formulators looking to add the authentic yogurt taste and texture of fresh yogurt, without the perishability. It's perfect for adding a smooth, creamy texture to your dips, dressings, smoothies, and coatings, and will save you the headache of shelf-life concerns and handling issues that accompany fresh yogurt—while also saving money.
For more information about how our natural whey protein products can be used to create more natural, low-calorie products that consumers demand, download our Smoothie Case Study sheet or contact our expert food scientists!