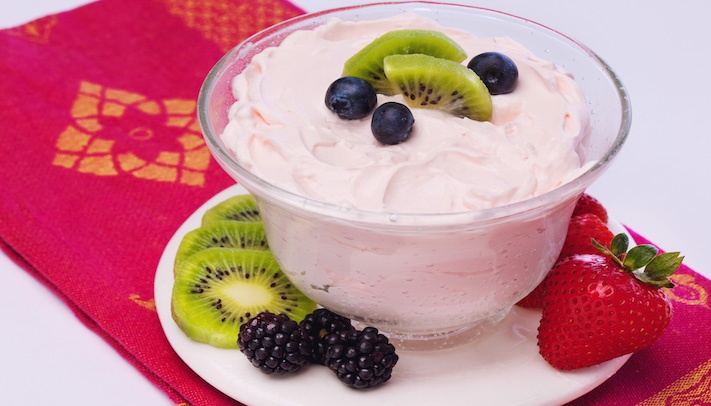 Given all the reports, surveys, and studies that explain how consumers are trying to live healthier lives, you'd think that those same consumers would also be more inclined to eat healthy, right?
Not necessarily.
According to a survey of 100 executives working in the CPG sector, many food manufacturers believe that consumers desire for healthier food options will outweigh their desires for indulgent treats within the next 3 years. And while that might make sense when you analyze consumers' favorable attitudes towards diet and exercising over the past few years, when you examine market research data from a previous study, it's hard to believe that health foods will close the gap.
Looking at Canadean's data from 2012, consumers spent approximately $600 million on fulfilling their desire to indulge, as opposed to just $323 million on healthy food options. That's nearly twice as much spending on indulgent foods!
Even though your intuition tells you that healthier people want to make healthier choices, it's also important to remember that consumers still like to treat themselves every once in a while. And because most consumers can't afford to go out and buy a new watch or gadget every time they want to reward themselves, it's easy for consumers to turn towards indulgent foods as a reward instead.
That being said, as more and more people focus on eating better, it'd be foolish to say that the gap won't lessen between the two. Today, 71% of consumers say the healthfulness of a food is their primary factor when deciding to purchase – up from 61% in 2012. And with indulgent foods being somewhat synonymous with guilty pleasures, there will always be the opportunity to make consumers feel less guilty about the foods they're indulging in.
For food manufacturers that want to attract consumers from both sides of the spectrum, the biggest challenge is simply making a product seem indulgent without having all the negative health drawbacks. Most food manufacturers will tell you there's a trade-off to making their indulgent foods taste and texture so good, and it comes at the price of using unhealthy ingredients. Because indulgent foods are supposed to taste sinfully good, many food manufacturers are hesitant to use ingredients like whey protein concentrates that might make their foods more nutritional, while ultimately altering the taste and texture.
While that hesitation might be justified for some of the protein products on the market today, it's only because you can't replace high-quality ingredients with conventional whey proteins, starches and hydrocolloids. These ingredients do not enhance flavor and result in texture that does not coat the mouth. Not all ingredients are created equal, and you can still keep consumers happy as long as you're adjusting your formulations with functional, high-quality protein ingredients that add significant points of value to your product.
Take Grande Primo™ for example.
Our Grande Primo™ dried yogurt and cultured dairy products make it easy for food manufacturers to add authentic yogurt flavor and rich, creamy texture to a wide variety of indulgent applications. It's the ideal ingredient to use in frozen yogurts, creamy fruit dips, smoothies, and more, and your consumers will go crazy for its added health benefits. Not only will your product taste as great as it always has, but it will also contain more protein and fewer calories – making it easier for consumers to enjoy guilt-free, and also more often.
For more information about how Grande Primo™ can be used to create a more guilt-free, indulgent product, check out our applications page or contact one of our food scientists today.