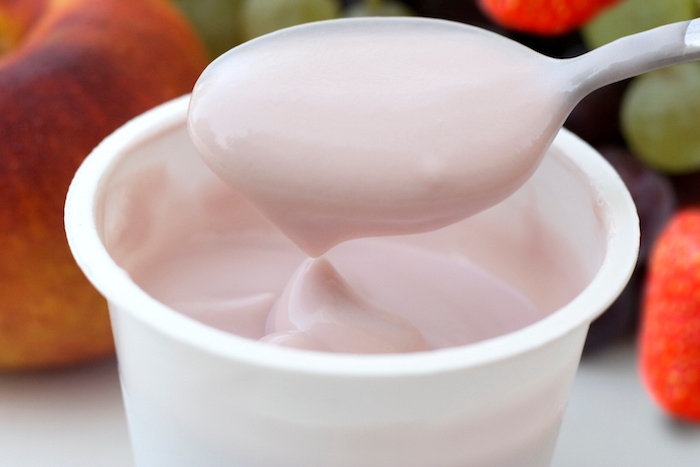 Breakfast: it used to be one of the "three square meals a day" Americans were brought up to believe in. But as two working parents became the norm, lives became busier and busier, and the car served as a kitchen table, the lines between all meals have blurred, with snacking throughout the day becoming commonplace.
Take breakfast, for example: Because of early starts and commutes, many don't eat breakfast at all – they snack before, during and/or after the breakfast hour. Finger foods like granola bars, breakfast bars, and even cereal are quick, eat-on-the-go options that can be consumed while driving and working. In fact, many manufacturers are modifying their packaging to allow easier access as a feature for those on the go.
But how does this snack culture align with consumers' demand for nutrition? Today, empty-calorie, sugary treats of the past are being ignored in favor of great-tasting and nutritious options that offer higher levels of protein.
Here are some interesting facts from IFT, in an article published in April of 2015, regarding snacking and nutrition:
The average number of in-between-meal snacks grew from 1.9 per person per day in 2010 to 2.8 in 2014. Half (51%) of adults ate three or more snacks per day, up from 21% in 2010 (Wyatt, S. L. 2014. "The State of the Snack Food Industry." Presented at SNAXPO Snack Food Assoc. Annual Meeting, Dallas, March 1–4)
In 2014, 28% of adults reported eating four or five mini-meals a day; 21% say that they eat on the run and "grab food when they can" (Wyatt 2014). Yogurt, fruit, and bars are the snacks most likely to be used as meal alternatives (NPD 2014b)
Yogurt, bakery snacks, bars, dairy products, and fruit-based smoothies are the top morning snacks; salty snacks, snack nuts, chocolate candy, crackers, and cookies get the nod in the afternoon (Wyatt 2014)
Health is an important snack selection factor for half (50%) of adults (Technomic 2014b). Refrigerated juices/drinks, smoothies, yogurt, nutrition bars, trail mixes, specialty nut butters, and popcorn were among the fastest-growing healthy snacks in 2013 (Wyatt 2014)
A wide variety of breakfast foods are enjoying strong growth. Ready-to-drink breakfast meals, although a small category, jumped 56% for the Y/E June 15, 2014, according to Information Resources Inc. (IRI) data
Manufacturers looking to deliver products that satisfy today's growing healthy-snacking culture are looking to ingredients like Grande Custom Ingredients Group's Grande WPCrisp® to improve nutrition of their grab-and-go products. These whey protein crisps are being used to add protein to products like nutrition and protein bars, granola cereals and bars, and meal replacement products. Available in protein content ranging from 50 to 70%, Grande WPCrisp features a clean dairy flavor and an appealing crispy/crunchy texture. And, because they're made from whey protein, they contain the highest biological value of natural proteins, with all of the essential amino acids and highest levels of branched chain amino acids from a natural food source.
These kinds of ingredients give food (and beverage) manufacturers a simple way to improve the nutritional value of their snack lines, and give consumers the best of both worlds: great-tasting convenience with some of the health benefits their parents enjoyed in their eggs-and-bacon sit-down breakfast.
Want to learn more about Grande WPCrisp? Click the button below to view our demonstration video!