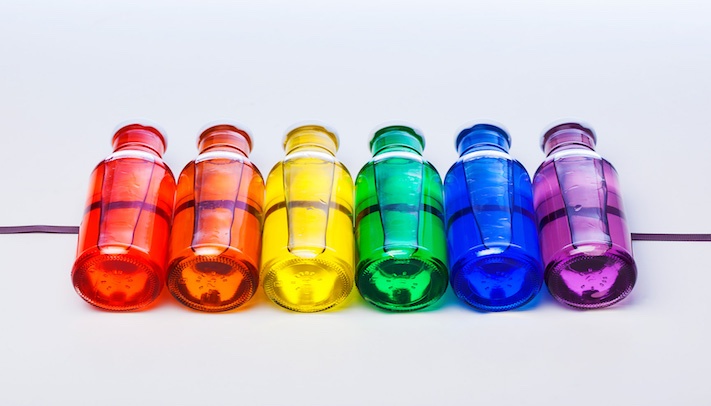 High caffeine, high sugar energy drinks have traditionally appealed to consumers with promises for a quick energy boost and enhanced mental focus among busy Americans. However, given warnings by the FDA over the safety of high doses of caffeine and its effects (in addition to concerns over sugar consumption), some energy drink manufacturers have seen overall sales start to slow.
Though not as robust as seen in previous years, sales of U.S. energy drink and energy shot sales are still expected to rise 47% from 2016-2021, reaching a projected $19.2 billion, according to market research group, Mintel. The energy drink market continues to outperform the overall soft drinks market in the U.S. and is expected to see continued growth.
Overcoming Consumer Concerns
Negative publicity about potential health effects of some energy drinks could account for some of the slowdown in sales. In an effort to win back the public's positive opinion on energy drinks, manufacturers have started to promote more health benefits with their products. Take Monster Zero Ulta®, for example, which promotes itself as the "zero sugar, zero calorie, lighter tasting drink." Market leader Red Bull® has offered low and no sugar varieties, but now offers four new flavors aimed at mixologists, with three of the four containing no caffeine.
As energy drink manufacturers try to appeal to today's more health-conscious consumers, energy teas, new flavor profiles and low-sugar drinks are just the tip of the iceberg when it comes to promoting health benefits. It's clear that consumers are interested in energy sources that are more natural (e.g., vitamins, dietary supplements, etc.), and they're also interested in products that provide additional benefits apart from increasing energy levels.
Protein Beverages On the Rise
One way to meet these new consumer demands is by using whey protein in your energy drink formulation – like Grande Ultra® whey protein isolate.
Click Here: View taste comparison between Grande Ultra and leading WPI brands
Though energy and protein might seem like an odd combination, it's one that's worked surprisingly well for brands thus far. Protein waters have especially seen a surge in popularity among consumers and continue to capture market share. Unlike the stereotypical, sugar-laden energy drinks, protein-enhanced beverages provide consumers with the energy boost they need while also providing essential nutrients for their bodies.
For energy drink manufacturers that are looking to promote those benefits, however, it's worth noting that not all proteins are the same. Though different protein powders can provide similar health benefits, there's often a major difference in taste and turbidity from product to product. Protein waters especially require utmost clarity that remains shelf stable without forming sedimentary deposits or becoming cloudy over time.
Grande Custom Ingredients Group's Ultra® whey protein isolate is regarded as one of the best in the industry. Using a patented production process, we're able to create a whey protein isolate with the best combination of taste and clarity: one that not only tastes exceptionally clean, but also doesn't leave your beverage cloudy or gritty. Our Ultra WPIs work great in drink applications across a wide pH range, and are available in both instant and acidified forms. When compared to our closest competitors, it's easy to see that Ultra stands head and shoulders above the rest in taste AND turbidity. See for yourself in the demonstration video below.