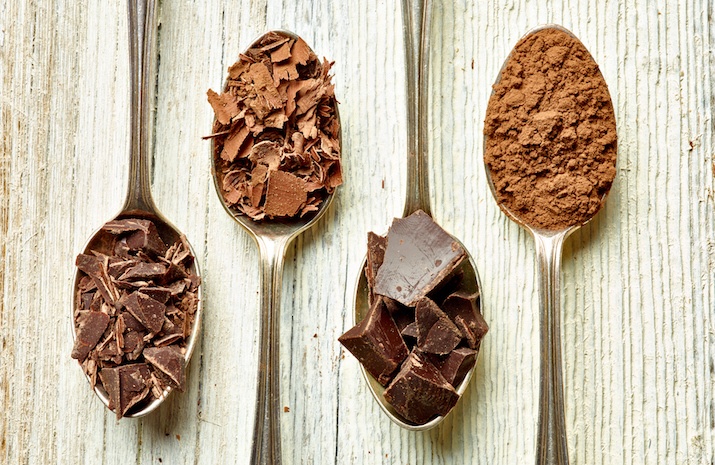 Perhaps no other food product has been so highly revered throughout the ages as chocolate. Its popularity has only grown in recent years because of its purported health benefits. Cocoa, chocolate's key ingredient, is high in antioxidants which can help lower stress, regulate blood pressure and potentially lower memory decline.
Consumer sales for snacks, meal replacement bars and confectionery products in the U.S. are expected to pass $41 billion for the first time by the year 2020, with chocolate candy forecast to take up 60% of market sales. The variety of products containing chocolate seems limitless, and food manufacturers are releasing new products to satisfy consumer cravings.
The demand for cocoa in the food industry is expected to see strong growth despite declining global bean production. This scenario has led to escalating cocoa butter prices that have seen a 20% increase in the last year alone.
Are There Options for Food Manufacturers?
Cocoa butter is what gives chocolate its signature creamy consistency and why it melts in your mouth. With clean labels still driving consumer trends, food manufacturers are left with few alternatives for maintaining the rich mouthfeel of chocolate snacks when trying to mitigate the risks of volatile cocoa butter prices.
The situation is similar to recent volatility in the dairy butter market which, unlike cocoa butter, has more viable clean-label options to reduce or replace its use in formulations. Rather than look for ways to replace cocoa butter, food manufacturers may be better suited to consider alternatives to other high-cost ingredients in their formulations, such as cream, butter and eggs. The cost savings realized from reducing or replacing these traditional ingredients can allow manufacturers to still include cocoa butter while improving profit margins due to the savings realized elsewhere.
Replacing butter, cream and eggs will not only help reduce ingredient costs; it can reduce residual costs as well, such as refrigeration and permits required with fresh ingredients.
Ingredient Solutions
All natural functional whey protein ingredients present food manufacturers with options for reformulating popular snacks, bars and baked goods at an economical price point while still being able to maintain clean labels. Grande Bravo® functional whey protein can be used to reduce or replace expensive (and calorie-laden) ingredients such as cream, butter and eggs in many baked goods, desserts and snacks, in addition to dips, spreads and creamy applications. It can improve nutrition by reducing fat and calories without compromising texture and mouthfeel. And, while traditional ingredient costs can experience volatility, Grande Bravo remains price stable regardless of market conditions.
It's important to evaluate the cost of all ingredients in an application when trying to alleviate the impact of rising cocoa butter prices. To see other ways to reduce ingredient costs, check out our Cost Savings Guide below. Then, reach out to the food scientists at Grande Custom Ingredients Group to discuss your toughest formulation challenges.