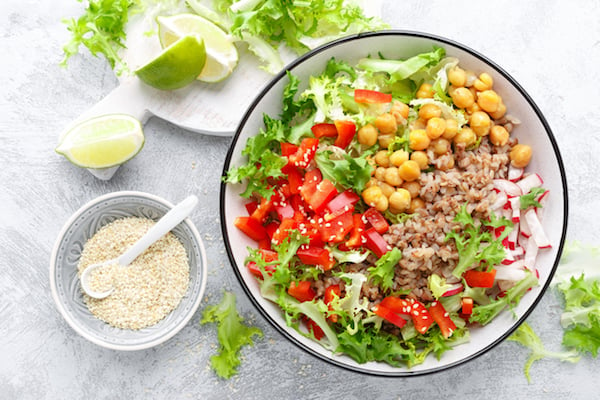 More than half of all U.S. consumers say they consider protein content when buying food for their households. The form of protein they choose varies widely, from meat, cheese and yogurt, to protein concentrates used in sports beverages, supplements and snack bars.
One of the fastest growing segments among protein ingredients is the plant protein market. Despite its growth, however, plant proteins fall short of their more traditional counterpart, whey protein, when it comes to overall nutrition, functionality and digestibility.
Related: Health Benefits of Whey Protein
In the following video, Nicole Mueller of Grande Custom Ingredients Group, shares the latest insights into the differences when comparing the digestibility of whey protein and plant-based proteins.
Video Transcript:
There is heightened consumer awareness about clean labels, ingredient transparency and health claims on food packaging. In particular, consumers want more protein.
One of the biggest trends right now is plant-based protein, such as soy, rice and pea. Even insect proteins are starting to gain traction.
These alternative proteins are more expensive, and despite the claims, people are realizing that plant-based proteins aren't as nutritious as whey protein.
The human body needs branched chain amino acids to build muscle. Studies show that these nutrients also help with weight loss and metabolic health. They even help protect against liver disease.
But plant-based proteins don't contain these essential amino acids. Whey protein does, and it always has. Digestibility is another health benefit of whey protein.
There's a real opportunity for food manufacturers to promote the superior health benefits of whey protein in their products. Our all-natural Grande Ultra whey protein isolate or Grande Bravo functional whey protein, for example, don't just check the boxes as far as nutrition goes; they're also sustainable, more economical and don't undergo any chemical modifications. That means they comply with the clean label craze that's so big right now.
Food trends come and go, but whey protein has been and continues to be the protein of choice for food manufacturers and informed consumers.
New is Not Always Better
As food trends come and go, the sustainability and nutritional value of whey protein remains stable and continues to be the protein of choice among food manufacturers that have come to rely on its functionality, price stability and use in a wide range of applications. To learn even more reasons to use Grande Bravo® functional whey protein in your formulation, reach out to one of our expert food scientists. They'll help you overcome your toughest formulation challenges.