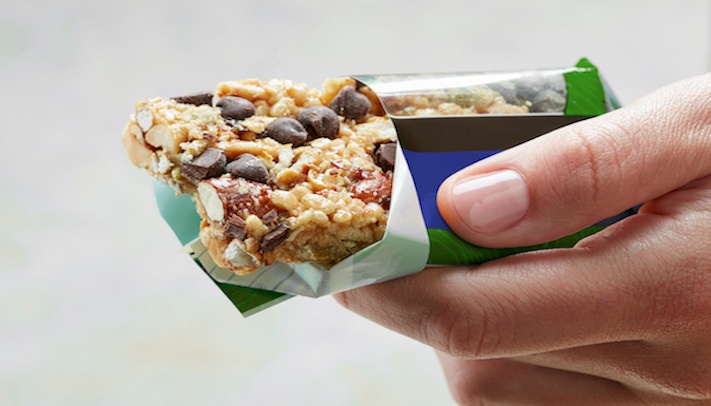 With today's busy consumers on the lookout for healthy grab-and-go snacks, protein-packed bars, cookies, and other snack options have exploded in popularity over the past few years. Whether it's a crunchy peanut butter protein bar or nutty trail mix with yogurt-covered raisins, consumers are concerned about the healthiness of the snacks they're eating, with 30% of Americans claiming to only snack on healthy foods.
That being said, while there's no doubt that Americans are making healthier snack choices, many still want to satisfy their sweet tooth as well. As the demand for healthy foods has increased, the desire for sweet treats has also grown over the past year, with sales in the packaged sweet baked goods market expected to reach $23 billion in 2019—up from $20 billion in 2014.
But what characteristics make sweet snack foods so desirable these days? The decline in salty, oily snacks has been a big factor. Health-conscious snackers want treats with less sodium and trans fats, and more natural ingredients and protein, leading consumers to gravitate towards snacks with fruit, nuts, seeds, oats, whole grains, and more. Products that are labeled organic and gluten-free are also in high demand with consumers, leaving many opportunities for food manufacturers to create sweet treats with a healthy twist.
One approach that's currently popular in the sweet, healthy snack market is using protein-packed crisps to add an appealing, crunchy texture and boosted nutritional benefits to applications. Because of their clean, neutral flavor, protein crisps can be incorporated into many different applications including protein bars, snack mixes, cookies, or even cereals.
At Grande, our protein crisps are made with the highest quality whey protein available, and meant to be used as an inclusion in snack bars and other healthy products. They're the perfect replacement for soy, corn, or rice crisps in your applications, and have the ability to be seasoned or coated. We even offer a natural dark cocoa flavor at a 60% protein level, which is an ideal choice for sweet, chocolatey applications.
To find out more about which protein crisps are the best type for use in your snack application, download our Grande WPCrisp Taste & Texture Comparison Study by clicking below and don't hesitate to reach out to our expert team of food scientists if you'd like to talk about a natural ingredient solution to your formulation challenge.