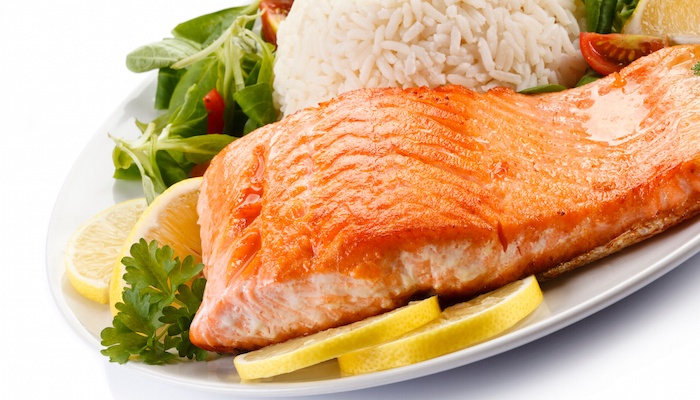 Meal kits. These pre-packed dinner fixings took the U.S. online retail grocery market by storm a few years ago. Combining fresh with fast, boxes arrive at your front door with all the pre-portioned ingredients and step-by-step recipe cards to make a home-made meal in about 30 minutes. Requiring little effort, they offer a home-cooked meal experience without having to do any of the shopping.
While the home delivery model and meal kit subscription services subsided, the dip appeared to be temporary. The meal kit delivery service outlook suggests a compound annual growth rate (CAGR) of 17.4% through 2030. Food and beverage manufacturers can attract this strong segment of consumers by understanding the appeal of meal kit services and what consumers look for.
Convenience & Cost
Meal kit companies are popular with younger consumers who embrace convenience. But price is also a consideration and needs to walk the line between the cost of purchasing ingredients individually or simply opting for take out or dining at a restaurant. These products may appeal to empty nesters and others who don't mind cooking, yet crave a little adventure in their meals – and don't want to spend time searching for new recipes.
Wholesome & Natural Ingredients
Meal kits get bonus points for being relatively healthy, appealing to consumers who prefer clean labels and natural ingredients. These are neither fast food nor frozen food, and most have very little in the way of processed food among the ingredients. Even people on restricted diets can have the makings of their next meal. There are vegetarian options, and meal kits for gluten-free, low-carb and just about every other form of diet out there.
RELATED: Is Whey Protein Concentrate a Natural Ingredient?
The meals typically consist of a protein (salmon, chicken, beans, etc.), vegetable, and pasta, rice or another starch, making them a fairly well-balanced meal. As various brands look for ways to stand out, however, they're getting more creative by pairing savory sauces and unconventional flavor combinations and spices, all while still trying to maintain ease of preparation and quality ingredients.
Beyond the Box
Many grocery stores are eager to offer meal kits in their refrigerated sections to help differentiate them from the competition and appeal to on-the-go consumers. Some include them in their prepared food rotation under a private label while others partner with a meal kit brand. Assembled meal kits not only provide an additional product offering, but allow for potentially higher profits (assuming they sell before expiring).
Typical grocery items have slim profit margins and the prices haven't risen much in recent years. Many consumers are willing to dole out more money in exchange for the convenience factor of meal kits, especially when combined with the promise of fresh, wholesome ingredients.
Freshness & Food Safety
A challenge for the home delivery model has been maintaining the freshness of items to attract the foodie segment of consumers. The CDC provides recommendations for handling home-delivered meal kits, which exposes some of the potential food safety concerns surrounding the products. Maintaining safe temperatures and conditions throughout the chain of custody — growing, distribution, packing, shipping, delivery, etc. — is critical, right up until you open the box.
Retail grocers that offer take-home meal kits face challenges of their own. Prepared meal kits placed in their refrigerated section need to sell quickly to ensure optimal freshness, or risk spoilage, waste and losses.
RELATED: How to Reduce Food Waste & Extend Shelf Life
Environmental Impact
The environmentally conscious may feel guilty about all the packing materials that are used in home delivery meal kits. Those sentiments may be misplaced, according to one study arguing that meal kit delivery has a smaller footprint than equivalent ingredients bought from a grocery store and prepared at home. These findings can vary, however, depending on the amount of insulation, dry ice, frozen ice packs and other packing materials that are used, leaving some consumers wondering how to responsibly dispose of it all.
Meal Kit Market Potential
Some food industry pundits are skeptical about its sustainability; others think it's right up the alley of today's working-family consumers who demand convenience but want the nostalgia of eating a home-cooked meal.
As the meal kit industry continues to evolve and grow, companies continue to look for ways to differentiate their products. While streamlining how they get their products into the homes of consumers is still a major area of emphasis, what's on the inside is still what matters most to consumers.
As a manufacturer of all-natural whey protein ingredients that are ideal for extending the shelf life of sauces, soups and other savory products that traditionally contain dairy, we see many opportunities for the meal kit industry. Our Grande Bravo® functional whey proteins, for example, can be used in a creamy sauce to ensure a thick, velvety texture.
This shelf-stable ingredient not only improves texture and flavor when used to replace ingredients like heavy cream, it also helps reduce calories and fat to improve a product's nutritionals.
At Grande Custom Ingredients Group, we're watching developments and trends in the food and beverage industry because we're often contacted by companies' food scientists to help solve a formulation challenge. What's yours? We're eager to show you what our ingredients can do to make your end product even better. Contact us to start the conversation.