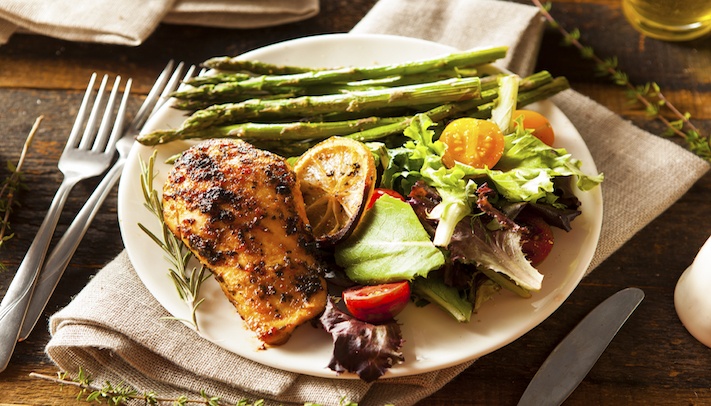 For food and beverage manufacturers, keeping up with the latest consumer trends is a never-ending battle – especially with fickle Millennials having more buying power these days. In one quarter, your products might stand out as favorites with your audience, but if a trendy new superfood or diet fad enters your space, it won't be surprising if your customers jump ship for the next big thing. Consumer preferences are changing much more quickly than they did in the past, and today's brands need to be willing to change with them, or risk being ignored by consumers.
That being said, one of the biggest consumer trends as of late is the shift towards simpler, more natural ingredients in food. It's not enough for your product to just be low-fat or low-calorie anymore; today's consumers want all of those benefits AND they want them made with natural ingredients for a cleaner label. In fact, according to Nielsen, 60% of consumers say the absence of artificial ingredients is important to their food purchase decisions, and 88% are also willing to pay more for healthier foods. Today's consumers have a better understanding of the link between eating right and living longer, healthier lives, and they're pickier than ever when it comes to choosing healthy food. They don't mind paying a premium for foods that are both healthy and use more natural ingredients.
In order to keep up with these health-conscious trends, food and beverage formulators need to step up their innovation game and create cleaner label products that satisfy consumers' needs for both healthy and natural foods. Especially in the health food sector where consumers are quick to follow the latest diet and exercise trends, you need to make the jump to a cleaner label if you want to stay competitive with the top products in your category. Grande Custom Ingredients Group has been ahead of this curve for decades now, and we offer food formulators a variety of natural whey protein products that make it easy for brands to transition to a cleaner label.
As Innovators of Dairy-Based Food Ingredients™, our whey protein products provide brands with the highest-quality whey protein available, which can be used as natural replacements for high-cost, high-fat, and artificial ingredients in a wide variety of applications. Grande Bravo®, for example, can be used to reduce or replace high-fat, high-cost ingredients like eggs, cream, butter, milk, and cream cheese—all while maintaining the same texture and flavor of your original sauce, dressing, soup, spread, or filling application.
To find out more about how whey protein can be used as a high-quality, natural alternative to high-fat, high-cost ingredients in your food and beverage applications, download our free eBook below, or contact our expert food scientists.