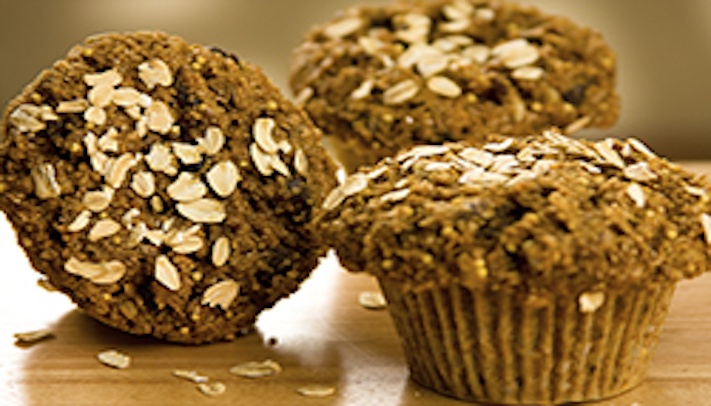 The protein craze has been heating up for the past few years and consumers and food manufacturers alike know that it's showing no signs of slowing down any time soon. Ever since protein's distinct health benefits were made known, consumers haven't been able to get enough of it – and food formulators have been tasked with keeping up to deliver on consumer demand for more protein in more types of products.
Until somewhat recently, consumers could only count on finding claims of extra protein in rather limited product types. The reality, however, is that protein knows no limits. Sure, it's best known for being added to sports recovery drinks and meal replacement bars, but consumers are always on the hunt for what's new and exciting – especially when it comes to how they get their daily intake of protein – so it's time to start thinking about other ways to add protein to the products that consumers love.
To help meet consumer demands – and stay on top in such a competitive marketplace – formulators have to think outside the box when it comes to enhancing products with protein and begin adding it to unique food items such as muffins or salad dressing. By using whey protein ingredients, food and beverage manufacturers can easily add the desired health benefits of protein to a variety of product types.
Grande Custom Ingredients Group, innovators of dairy-based food ingredients, has "the best whey" for food and beverage manufacturers to give their products an extra boost of protein. Our innovative whey protein products offer the ideal solution for unique challenges in a wide variety of applications. From soups, sauces, and dressings to muffins, cookies, and confectionery, you can count on a Grande Custom Ingredients Group product to enhance the overall value of your applications.
Grande Bravo® Functional Whey Protein
Looking to create a low-fat formulation of your dressings, soups, sauces, dips, or desserts? Look no further than Grande Bravo. Instead of creating a one-size-fits-all whey protein concentrate, we created seven different profiles to better align with your original product's taste and texture. This whey protein concentrate is the perfect replacement for high-fat, high-cost dairy ingredients or eggs, and it mimics the functionality of these ingredients so well that consumers won't be able to tell they're enjoying a lower-fat version of your product.
Grande Ultra® Whey Protein Isolate (WPI)
Our specially produced whey protein isolate is an industry leader in taste and turbidity. Grande Ultra allows you to add a protein boost to your sports drink, fruit drink, or nutritional supplement, while achieving a clean, neutral flavor and the best clarity available over a wide pH range.
Grande Primo™ Dried Yogurt & Cultured Dairy Products
When you're looking to add authentic yogurt taste and texture without the perishability of fresh yogurt, Grande Primo will give your product that distinct creamy mouthfeel and tart flavor consumers love. It's perfect for adding a smooth, creamy texture to your dips, dressings, smoothies, and coatings, and will save you the headache of shelf-life concerns and handling issues that accompany fresh yogurt.
Grande WPCrisp® Whey Protein Crisp
If you're looking for a source of protein that can be seasoned, coated, or mixed with other ingredients for use in nutritional bars, snack mixes, and cereals, take a look at our whey protein crisps. Likewise, if you're looking for a higher-quality substitute for your corn, rice, or soy proteins, WPCrisp, available in 50%, 60%, and 70% protein levels, is a great alternative.
To find out more about how our line of innovative dairy-based ingredients can benefit your food or beverage products, please visit our applications page or talk to one of our food scientists today!