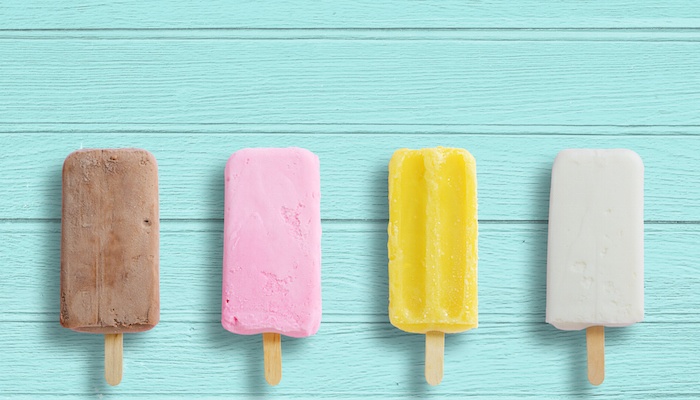 Yogurt is the "food of the decade" according to The NPD Group, a marketing research company, with a number of organizations reporting impressive statistics to back up that claim. According to Frozen & Refrigerated Buyer (2016):
The yogurt category was up 3.3% in 2015, with sales topping nearly $8 billion

Yogurt delivered $1.47 billion in growth between 2012-2015, making it the 17th fastest-growing category in terms of dollar sales growth

Greek yogurt sales ($3.7 billion, growing 4.6%) were just shy of non-Greek sales of $4 billion in 2015

More than 8 of every 10 households in the U.S. buy yogurt, spending an average of $58 a year
Naturally, with its continued popularity and growth, food and beverage manufacturers are looking for ways to incorporate yogurt's unique flavor, texture and health benefits – most importantly its high protein and calcium content – into product lineups. Today, it's being featured in everything from frozen confections and snacks to baby food, soups and sauces, yet the possibilities are almost endless. As the category continues to innovate with unique new flavors, varied snacking options and even drinkable versions of the traditionally spoonable product, the desire to make it a highlighted part of foods and beverages is becoming even more passionate.
However, adding fresh yogurt to a formulation isn't as easy as it sounds. Not only does its cost tend to be rather volatile – something that leads to unpredictable profitability – but the product has limited shelf life (generally between 10 and 21 days) and comes with a number of storage and handling costs and considerations, further eroding margins.
So, What's a Manufacturer to Do?
For manufacturers with limited or no refrigerated storage or whose processing facilities are not certified to work with fresh yogurt or cultured milk, dried yogurt powder is an answer to their needs:
Dried yogurt powder is stable at ambient temperatures – for a year or more – when stored properly

Because it's made with real yogurt cultures that have been dried, this ingredient offers authentic yogurt taste and a rich, creamy texture

Dried yogurt

powder gives consumers the same protein content as original yogurt prior to being dried

Dried yogurt powder

meets the standard of identity (21 CFR 131.200, 203 or 206) for yogurt before drying, allowing manufacturers to

label products

as "made with yogurt" or "contains yogurt"

And, it's versatile:

Grande Primo™ Dried Yogurt & Cultured Dairy Products

can be used in a

wide range of applications

, from traditional compound coatings and smoothies to dips and dressings
A Versatile Solution
The push is on for food and beverage manufacturers to deliver on consumers' growing desire for yogurt flavor and its associated health benefits, yet the challenges inherent in fresh yogurt often make the effort too costly, or even impossible. Dried yogurt powder allows R&D professionals to develop a variety of products, across multiple categories, that feature the authentic flavor, texture and health benefits of fresh yogurt, without any of its "fresh state" drawbacks. This opens doors not only to large manufacturers, but to smaller operations without the kind of storage or facilities designed to handle fresh yogurt.
How will your team answer consumer demand for the taste and wholesomeness of yogurt? If you think dried yogurt powder might be the key to your next great idea, reach out to our team or download our helpful guide by clicking below.